This is Contrico Xalico, destined to become the beating heart of this nation. It is an old and small town, with little over 2000 people working on family owned farms and small businesses. The commercial zones are all along the main road that cuts through the city then loops around to go north. North of this road is primarily the farmland whereas to the south lies the populous. The city is powered by three clean wind power stations (one off-screen) and receives its water from a single water tower collecting water tower. The farms are not connected to this supply because this area receives regular rains from the east.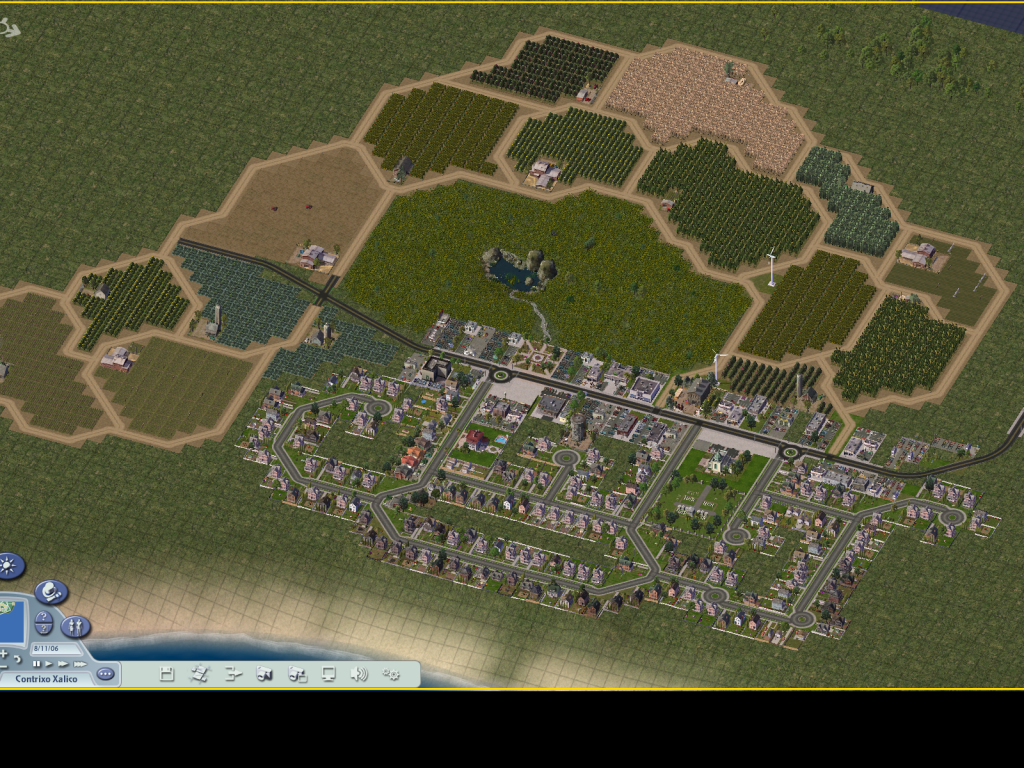 The many farms feeding the people in this town receives all their needs from a single location. This store [available as part of the SPAM mod] has everything any of the farms need. If a tractor breaks down they have the ability to repair them, if they need seeds this is the place to get them. For the time being, the farms sell their goods to those who require them from here.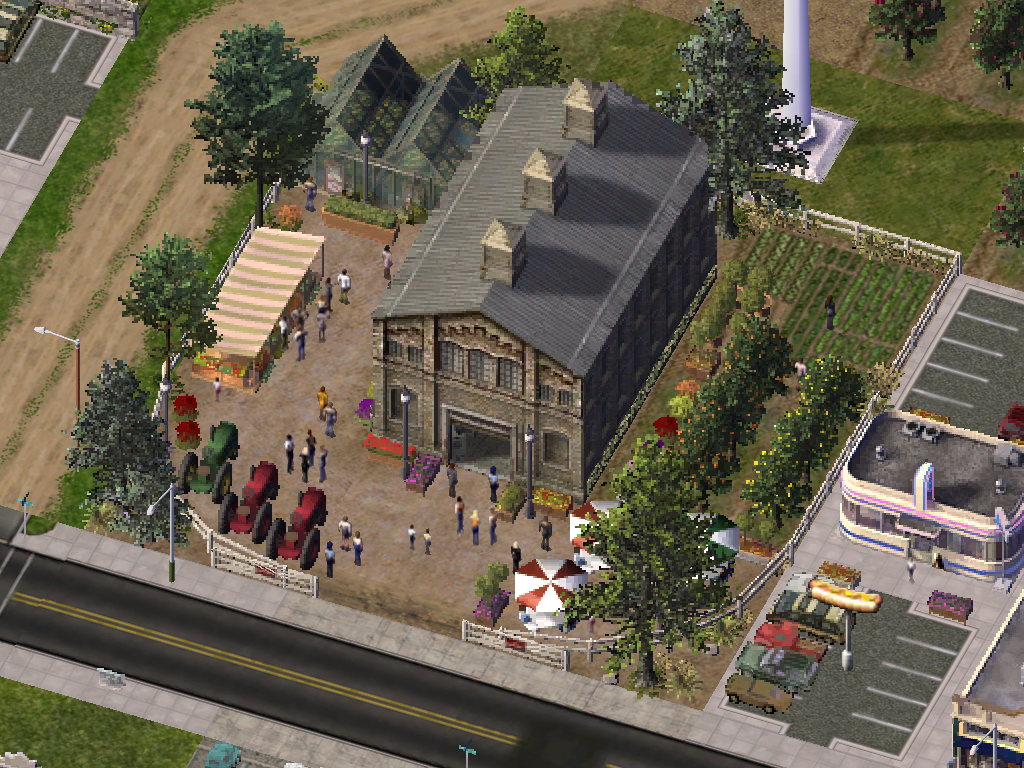 How do the people of this town spend their days off? Thats simple, they spend their time with family, friends, or here. This is a natural dip in the land which collects water and keeps it well. The early settlers found this as a perfect spot to stop roaming and build farms. Nowadays people come here to fish for tadpoles or enjoy a picnic under the sun in the vast wildflower fields that surround the small pond.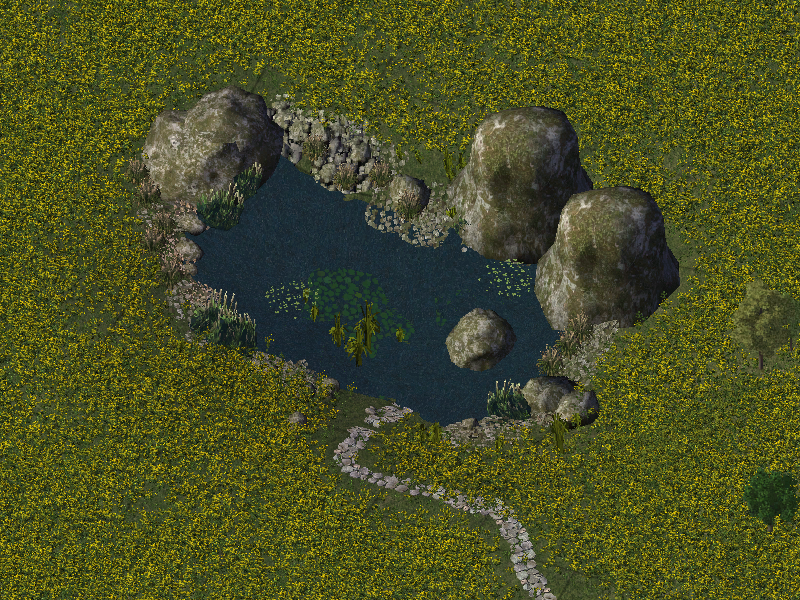 The exception to this is Sundays, where they come to the local church. The church is a large part of the town, taking up the equivalent of 20 homes in land. To the rear of the church is the towns cemetery. The locals all know each other, so when someone passes on they come here to pay tribute to a lost townsfolk.