Okay, so I haven't got round to doing the first proper entry yet but here goes:
The first entry is North Marais. Before the war it was a prosperous high-tech industry zone as well as a shopping hub in North Marias Centre. The first picture we see here is one of the camps of survivors. Since the structural damage to most of the buildings is huge, with collapses and fires occuring on a daily basis, a large percentage of the population have chosen to huddle outdoors in communities. This particular camp is built on an old city park that sat on the front of the industry zone. Logs are being brought in using logging trucks that scour the city for feasible wood and bring it back here for the construction of new permanent structures, like the new watchtower. Raiders and wandering, mad scavengers always pose a threat so the camp is lightly armed and defended with small walls of rubble.
Here is the Marais Maruaders Baseball Team Stadium, or what's left of it. The surrounding area was badly effected by fireblasting but the stadium has stubborly stood. Now it is home to the North Marais council, a group of people trying to bring control into the area. It may not look it but this is the site of thier new military base, as they seek to bring order.
Downtown North Marais wasn't took badly affected by the bombings, with most of its buildings still standing. However, it has been looted and fought over so many times it has been rendered a ghost town.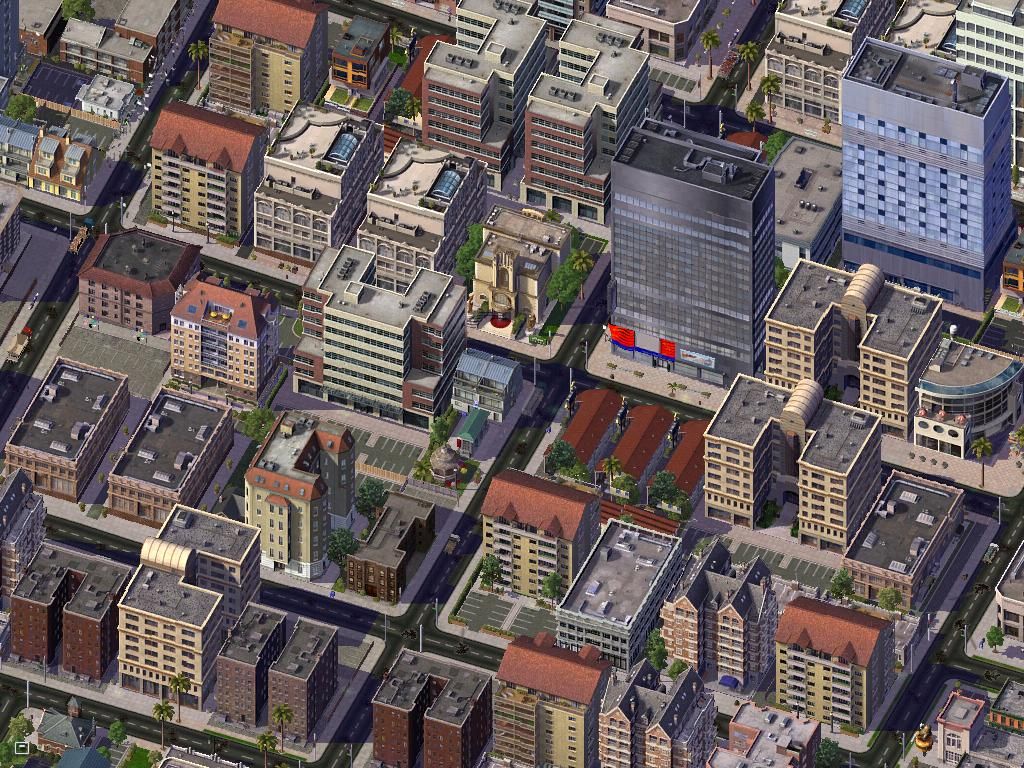 In one of the old Marais Archives a photo was found of the pre-war state of the city. However years of neglect have blackened and despoiled the area.
Just north of downtown is one of the blast craters. It landed right on the motorway, collapsing it and breaking communications. Short range radiation is too severe to go anywhere near it.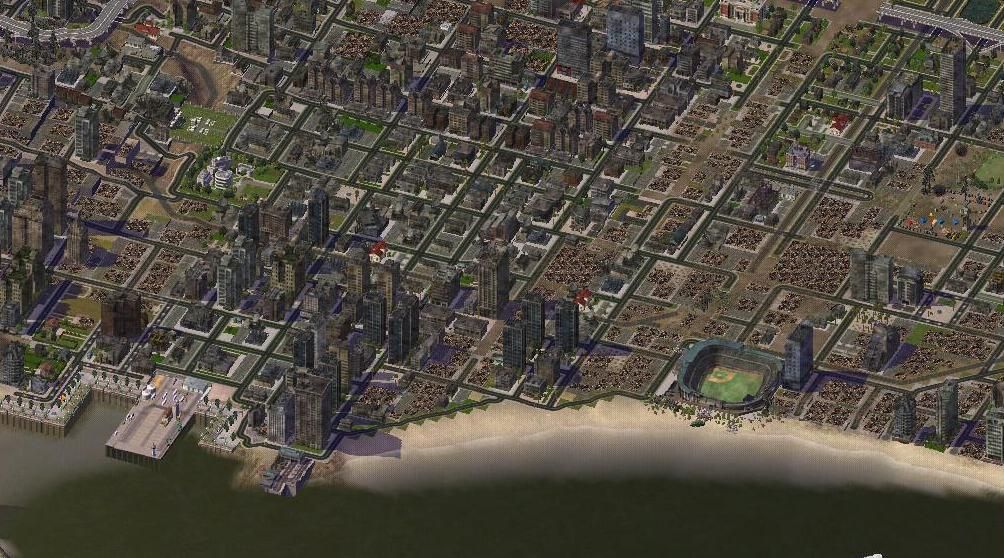 An arial shot of North Marais, showing downtown, the Stadium, North Marais Park Camp and the port which used to service the industry here. At the top right of the picture is the motorway again, just down from the blast crater.
I hope this proper first entry wasn't too bad. I'm looking for more ruins and stuff: buildings, car wrecks, whatever. In particular I'm looking for a beached or sunken ship. If anyone could point out anything like this it would be most appreciated. And of course any feedback or pointers.