@Houston_Fan : Good call - I've been playing with one, trying to get it to work. I guess that means it's time to organize the old Plug-Ins folder!
@evanm1487 : ...I...um...meant to do that?
Seriously, though, thanks - that's something I just flat out forgot I could do! Unfortunately, due to computers hating me, this batch of pictures lacks those mods - my plug-in folder is getting outrageous, so they're on hold until I get it under control.
And of course, thanks for everyone who took the time to view!
And now for something completely different...the river city of Housatonic!
The city of Housatonic was founded as a lumber town, taking advantage of the rich forests - so much so, in fact, that the entire area was completely deforested twice in its history. As a result of the second deforestation, the lumber industry moved on, and was replaced with textiles, bringing the city to its present-day size as thousands of people, mostly immigrant women and children, were employed by the textiles mills that lined the river. This too fizzled and died, and by 1930 the city was decaying.
Then came the Storm of '44. The River Housatonic burst its banks, exceeding flood stage by seventeen feet, inundating the banks and most of the south side. Thorvaldsson University, lying on an island in the river, was submerged, with students partying on rooftops until they were rescued - a term they disputed. This image was taken from a newsreel made a day later: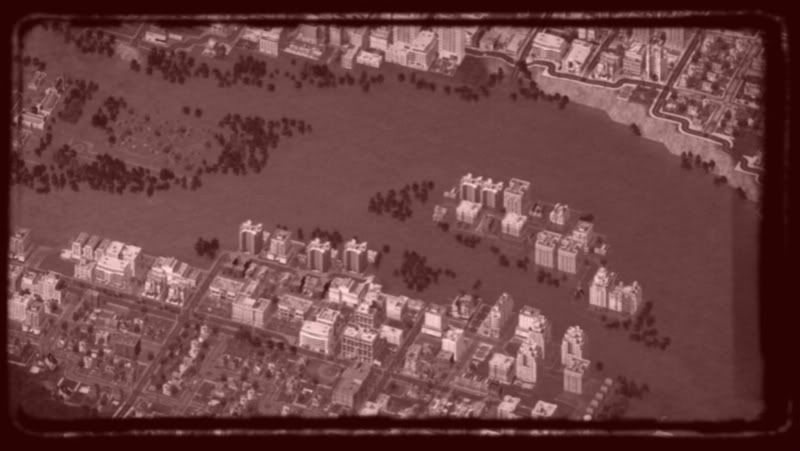 All bridges were washed out in the city, with the south side particularly hard hit: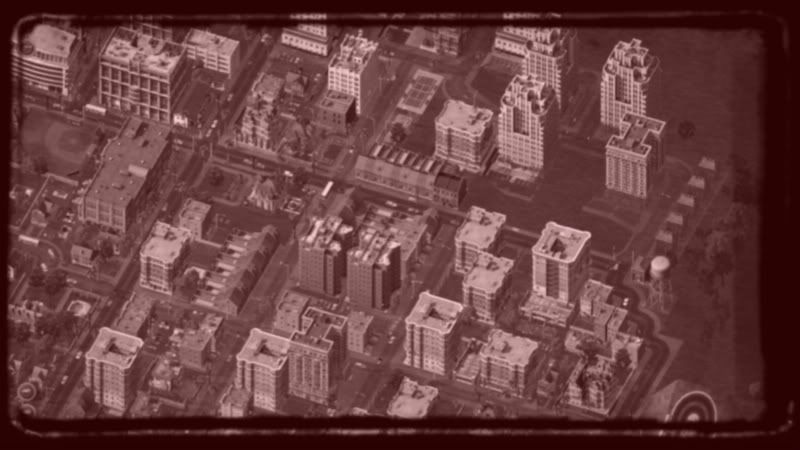 The new sewage treatment plant, as well as the old mill district, was submerged, completely lost, as seen in this recently released aerial photo:
Nearly a hundred people died, and many more were made homeless. But out of the devastation grew new impetus. The flood destroyed most of the industrial and commercial districts that had gone bust, and as buildings were gutted or torn down, entrepreneurs set up shop. A far-sighted view of city planning saw the city bloom. Mansions went up on Stony Hill, overlooking the city:
While new industries opened shop along the "Tech Banks"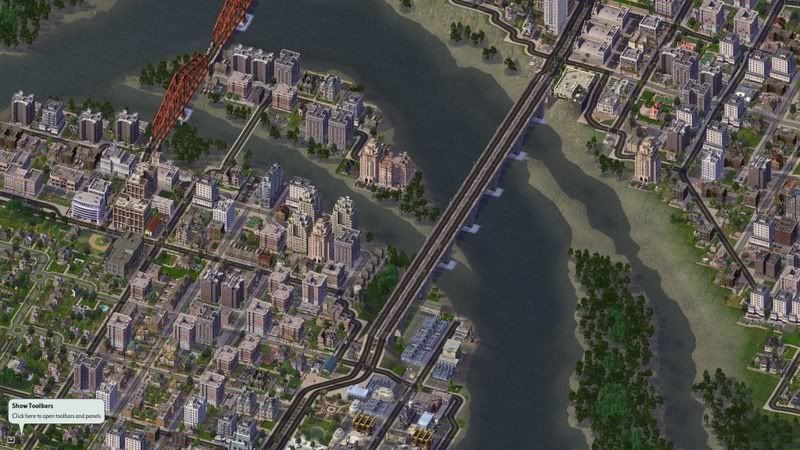 Today, a rejuvenated city teems with energy and security - despite the occasional mishap and ne'er do well, as Officer Brennan demonstrates: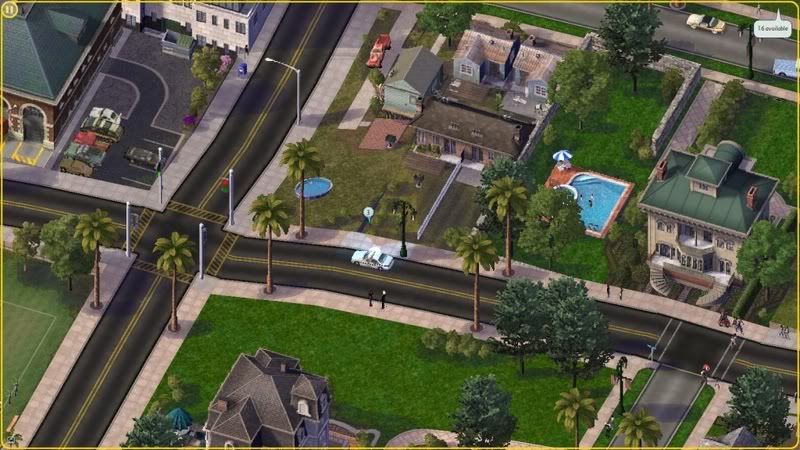 And finally, a shot of the city at night, showing the enormous strides made since the flood: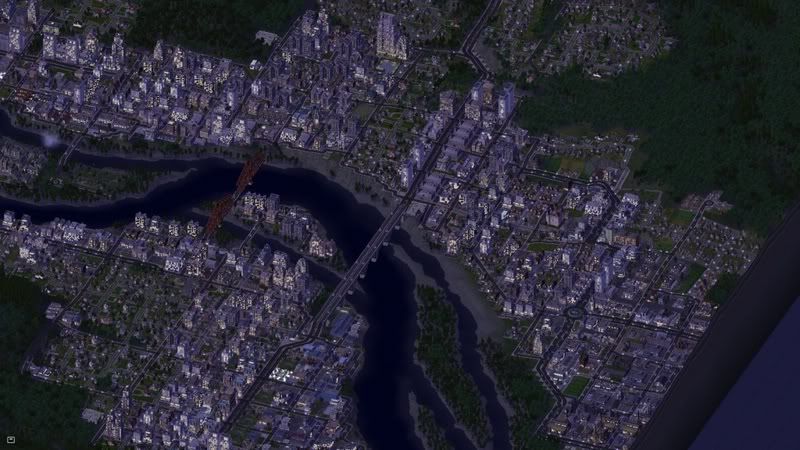 Hope you all enjoy, and thanks for viewing! Sometime this weekend we'll take a paddle downriver and explore the Huntington Metropolitan Area.