Brighton International airport is the major transport hub for the region. We start at the freight terminal, which is where allot of the imports arrive through. The hangar for plane repairs and the fuelling area is also in this area.
Any freight travelling by rail arrives through here, which is a major regional distribution warehouse.
The main terminal is located at the other side of the runway, at the end of the A636, which leads to Brighton and the M703. The terminal has 9 gates, including 3 gates for for Boeing 747s.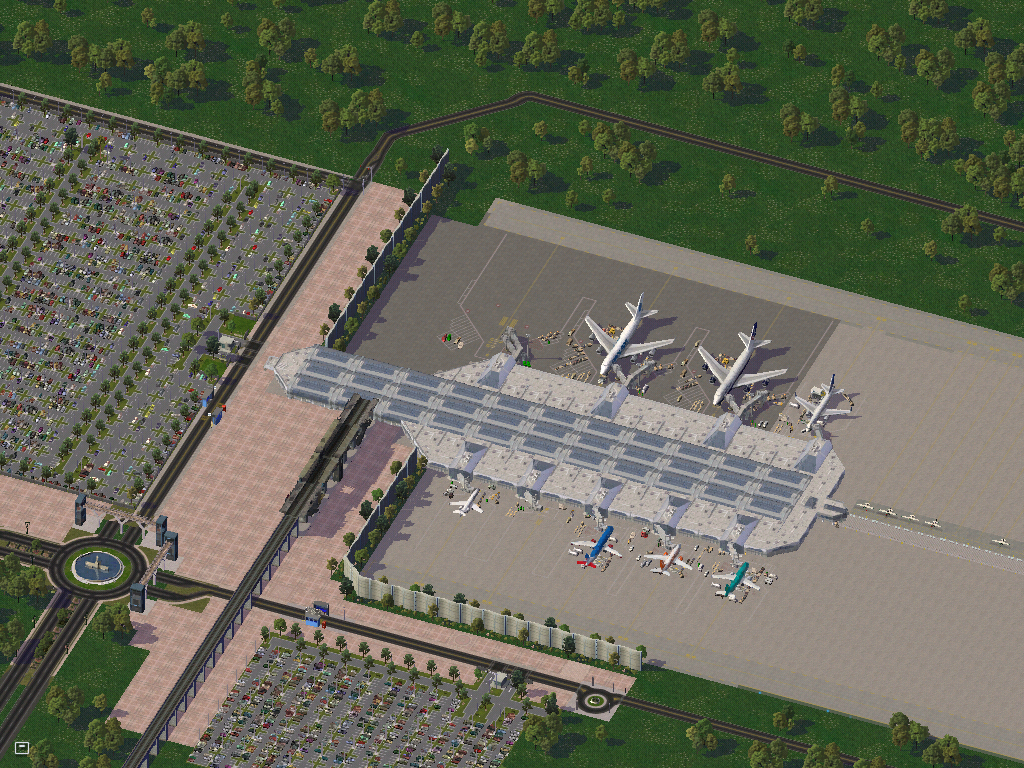 To help any confused sims, a map of the terminal was created with city hall's finest software (MS paint).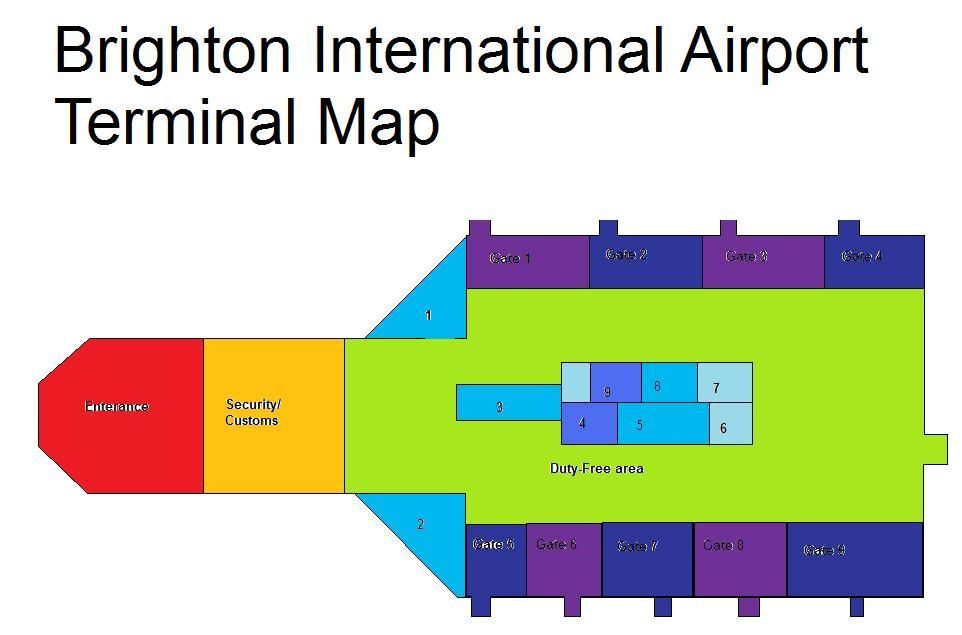 As night falls, we see the runway of the airport, a giant strip of tarmac capable of landing the largest jets.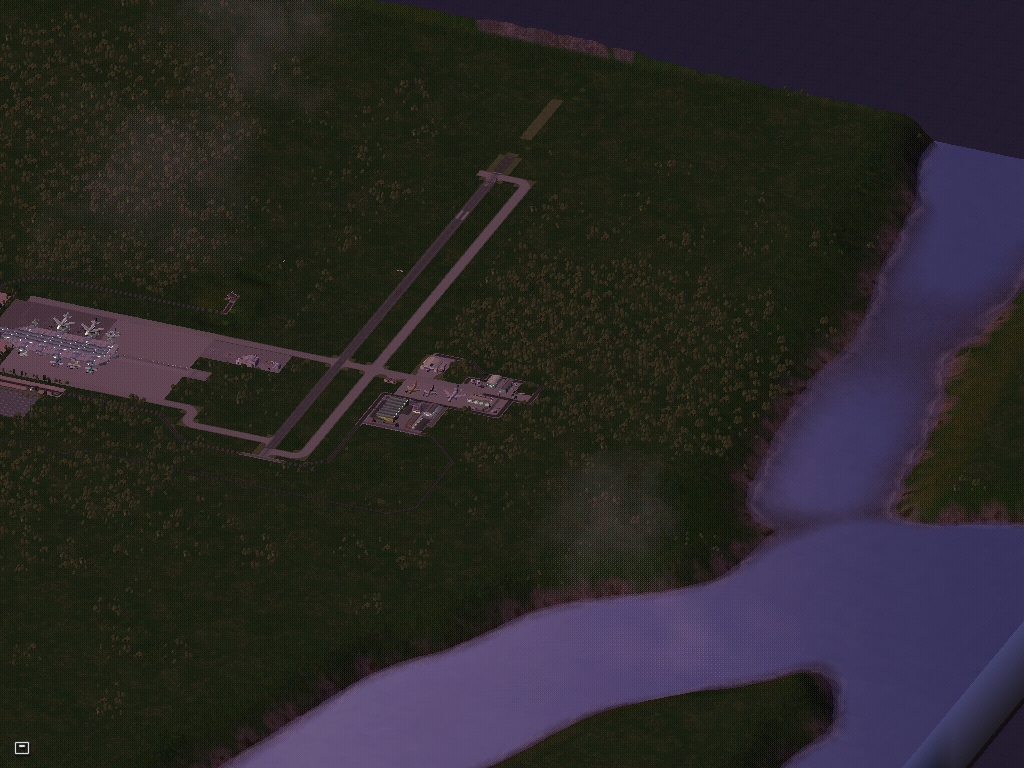 And finally, here is a night shot of the terminal.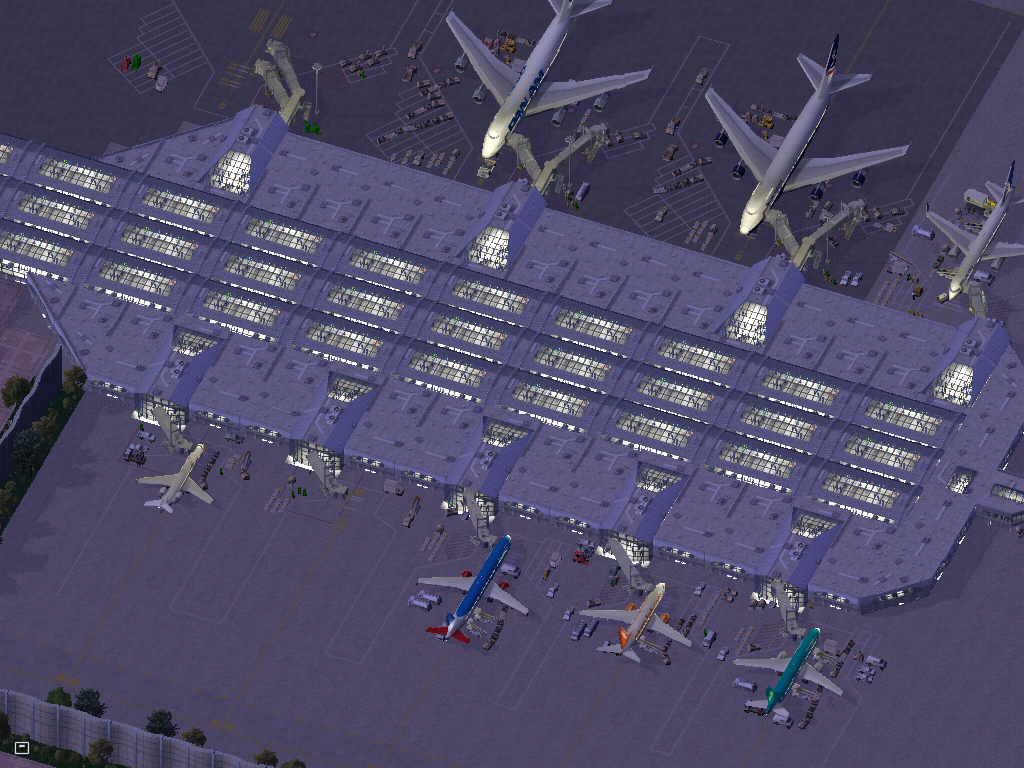 That's all for now. Please leave comments!