REPLIES! (for he first time, don't know whether or not I should make this a thing?)
@NMUSpidey: Yeah...I know. Glad you think it's all so interesting but as for the vandal, it's a secret :3
@skyscraper241: When I first saw it I thought it was awesome too. Just a random lucky goof up on a different city actually.
@Vlasky: Thanks!
@emperordaniel: Glad you're interested, and well...you saw my reply comment in the other one, right?
@bigro: You sir are handsome and smell really sweet, you should be made president of the world.
@lobsterav: Glad you like it! My favorite is the fourth one.
now, get ready for my first ever mosaics...ever.
___________________________________________________________________________________________________________________________________________________________
WA~HEY! It's you again! Couldn't have come at a better time honestly, just got some hot off the press stuff for you of our largest and dirtiest areas.
Lets start with....Derby.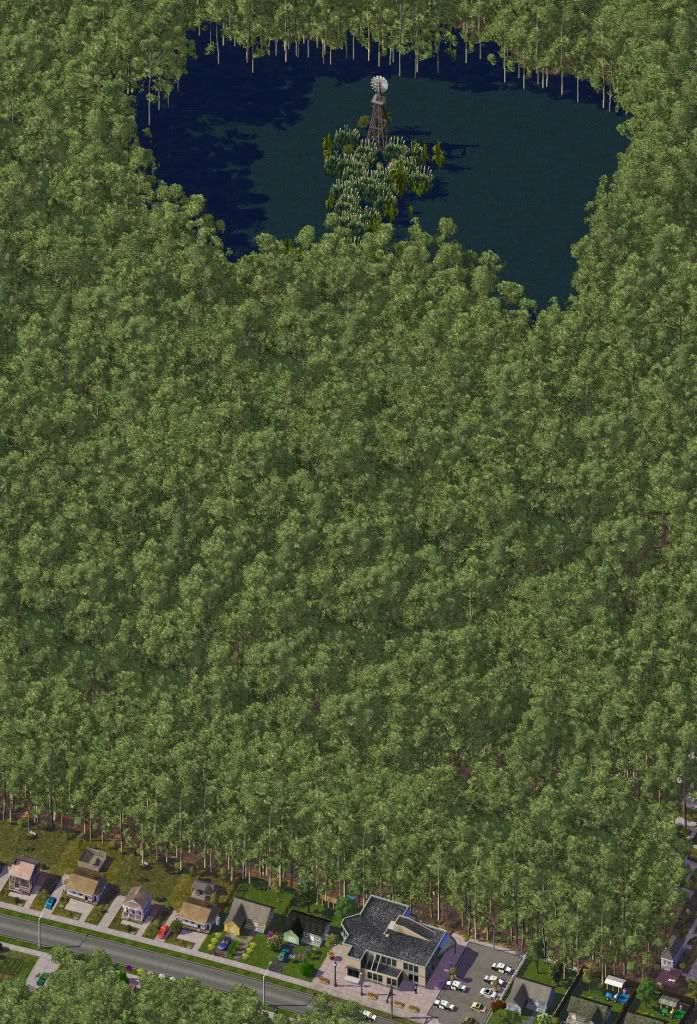 "Wait...what?" you say? "this isn't industrial at all!" you might also say....well fear not good chums, this is just south of the major industrial center, the recent residential developments in the area as well as the main water supply, kinda boring actually. With a grand daddy population of...500. Derby isn't really large per say...but.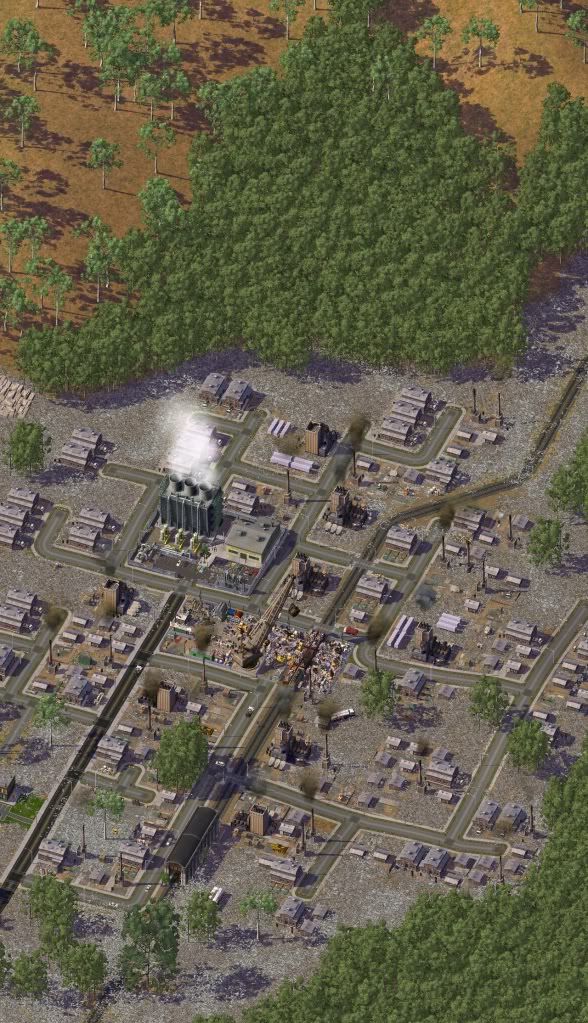 That's a little more like it, the current trans daggerson rail line WILL be going directly through this area, even if it is split near Hage. Which will see it explode in size once it's done...but for now, let's just explain whats here right now eh?
With the largest power station...actually...only power station large enough to actually be classed as 'power station' Derby is a jobs center, providing over 4000 full time jobs to people as well as countless many more part time and casual. Without this vital area most of Ulatown would be out of a job really. It also has one of the few trash processing plants in Ulatown and once the rail is done it's set to cart the crap off to Hakkus which is much better prepared to handle the stuff. The rail you see that IS complete however goes directly to Alistair, it's how about 40% of the people get in and out of work actually, as petrol prices have recently gone through the roof. The major production of this area is various smelted minerals and metals. Raw material really, but it's what they make and they fetch a good price for it. "Wait...raw materials...that means mining? I don't see any mines, where are they?" Some of you may ask...well...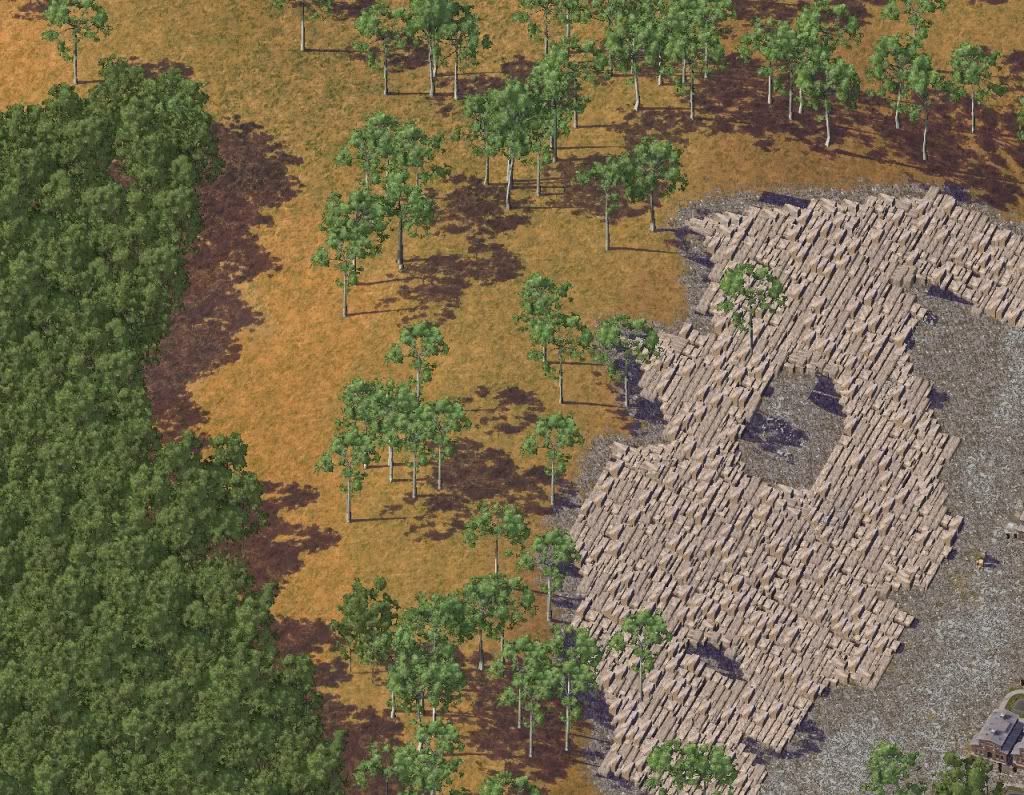 Well here, they were only just out by a fraction in the last one. Here, we have just quite simply gone and went a little nuts with the explosives (more like a lot) and manged to tear a great scar in the valley face. Yay. Anywho, here they cut out the rather soft chalk like material that when melted down and alloyed with iron makes a very flexible yet strong wire. Literally cut it out. No really, they have some big machinery that resembles a tunnel digger and a chainsaw. They cut it out in well sized prisms and then just load them into the various factories and smelters to be purified, alloyed and molded into shippable shapes. So that's chill.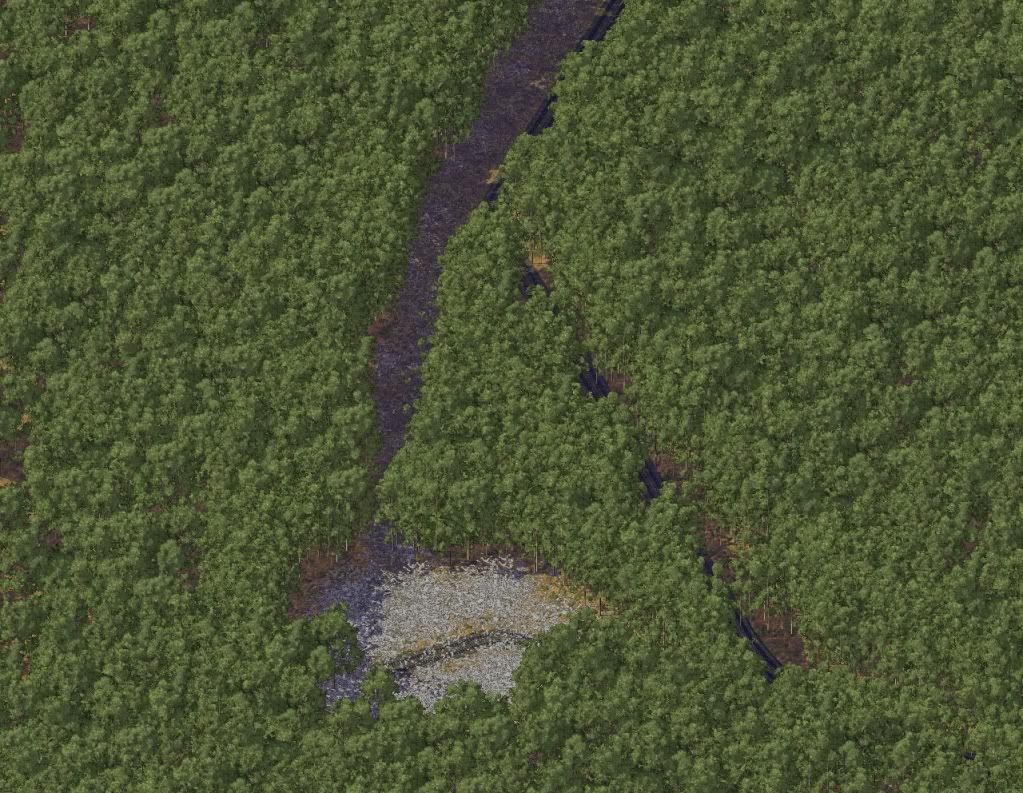 Here, just a little south of the area is the brand spanking new development, the turnoff to the new Derby - Darwin line. Not finished yet but hey, once it's done it'll be awesome. Not much else to see here...maybe the makeshift road for the equipment and stuff along the Alistair - Derby line....meh, not all that interesting.
Now, for a little planning talk.
A large estate company has taken quite the interest in some of the higher up areas of Derby, away from the industry, they have given us their proposal for a small community along the existing Alistair - derby road.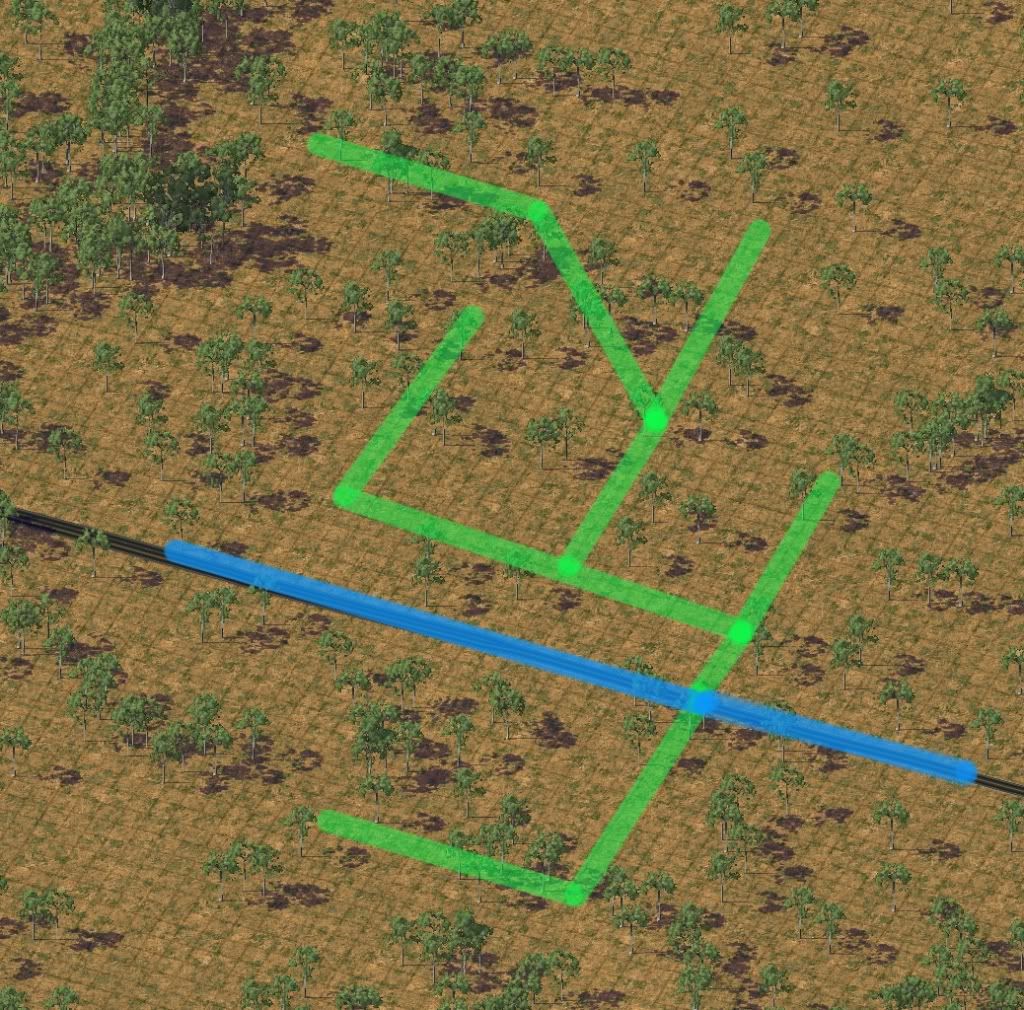 the green is a street with residentials. The blue is commercial zoning on the existing road.
We are skeptical about this plan as it would cause some congestion along an arterial road, but it would further the development of Derby. So we're gonna ask YOU guys what YOU think. Go find the poll up top.
Next up, we're heading into Alistair....the BIG city.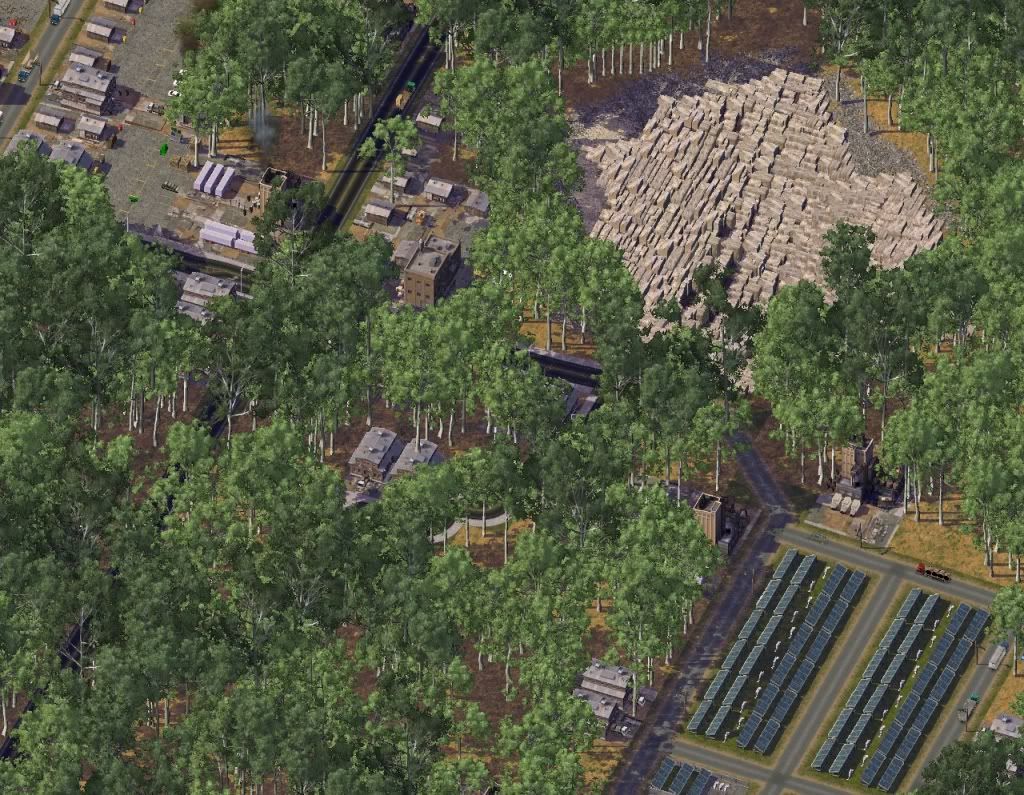 We'll start with the industrial areas of Alistair. Most of which are kinda separate from the city (but at the rate the city is growing...) Here we see the Mara subdivision, a majorly mining area that just happens to be located in one of the most fertile areas near Alistair. Lucky them. The farmers hate it. Anyway, they are also one of the oldest places in Alistair with an age over 20 years. When compared to the rest of the city, it's old. They are also trying to clean up their act a little, they have built some solar plants and are cutting back on many things, like their water usage and their emissions. The area is also a renowned iron mining area. Back in the days of McOmar this was the ONLY thing they did.
Next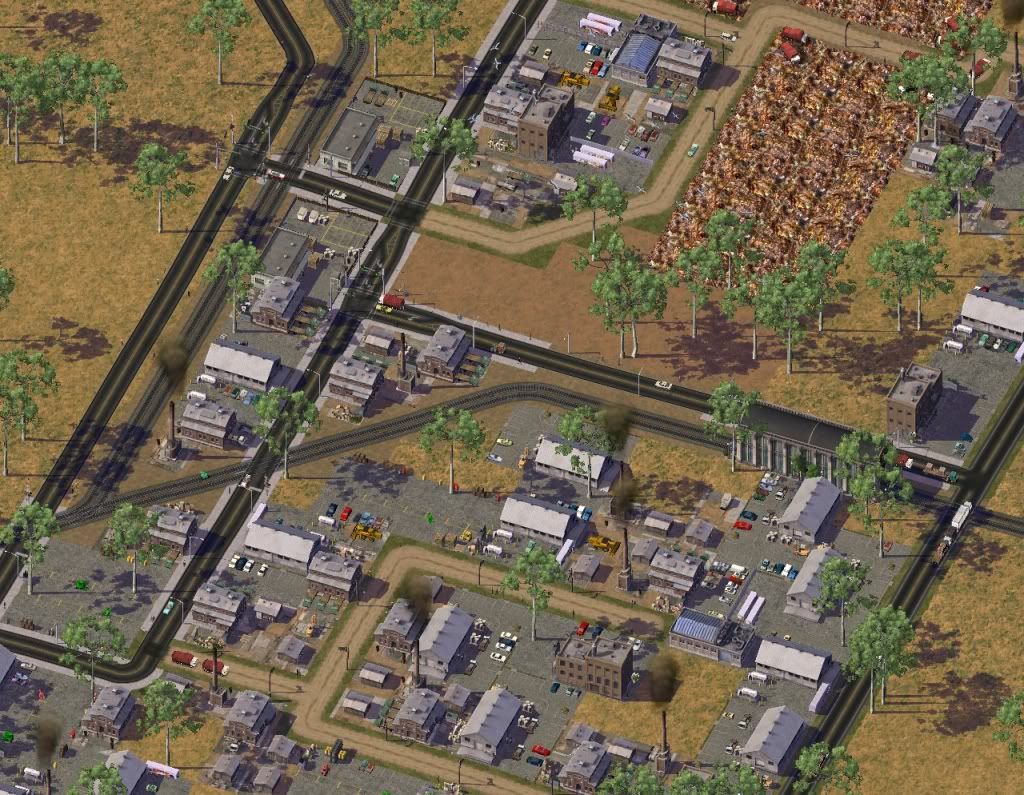 Awesome, we have the area so close to the Alistair border that many consider it as Gilroy. This area is where some of the alloyed materials from Derby end up to be made into various products. Like wire and spoons. It also has the only dump in Ulatown. It get's a lot of use.
NEXT! (that one sucked)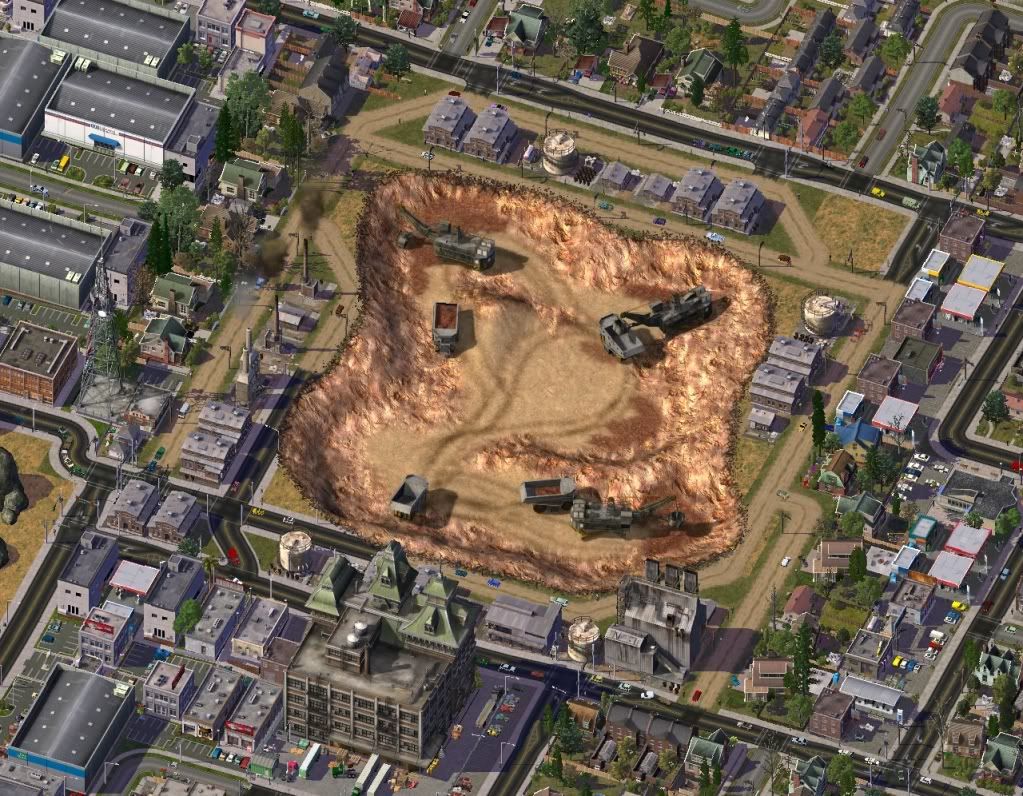 Ah...here we see the last remnants of McOmar. His renowned 'Rock Mine" he built at the height of his success. A little but closer to the city than other area's as it has in recent years been literally eaten by sprawl.
In the south of this picture you can see his old headquarters which unlike his other offices has not gone to ruin. It has instead been bought by the city council. They use it as their own office now, and so do many other areas including Duncan, Derby, Hage and Gilroy. (it's a big building)
Well, now that you've seen some sprawl, may as well see more.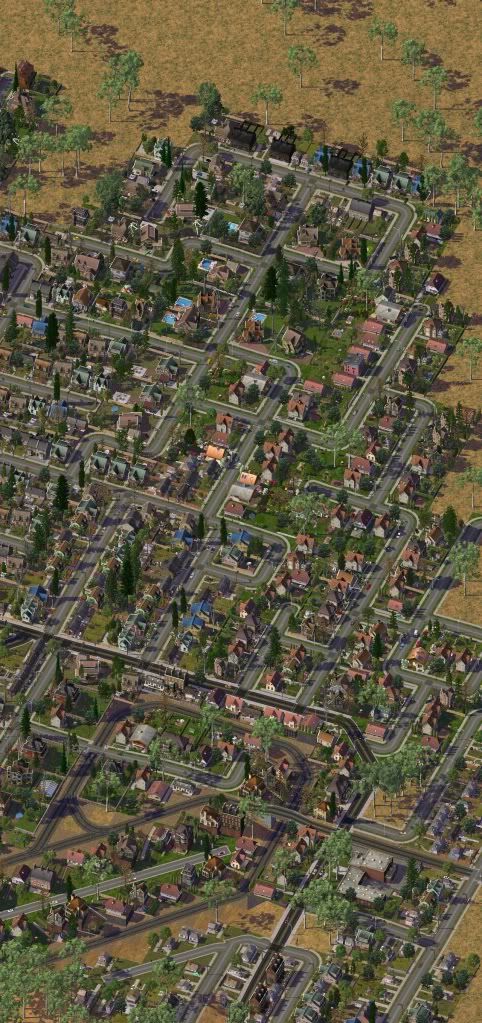 This, is a the western side of the southern division. It is without a doubt one of the sprawliest areas of Alistair. Lap it up.
OK, some explaining? Well you see, the house prices in Alistair are Ludicrously low...like ludicrously. And there was a HUGE demand for housing that we just couldn't keep up with. So we sold off large blocks of land to estate companies who, in their own special way, botched it and went sprawl. We don't blame them, we didn't pay them much, although now we're going to have to deal with this terrible sprawl later when it chokes the infrastructure....*sigh*
Now for something that isn't a disaster.
Here, is one of two majorly commercial centers. Although this one is a little less meticulously planned than the other (lack of any train stations anyone?) it is however a vital part of the city. Here, is where we stationed the public safety center and a major hospital. The area provides roughly 1500 full time jobs and many more part time and casual.
Here, is the planned one. The Proposed CBD of Alistair. It has great train access, surrounded by parks and awesomely low rent. This area is also where that crazy schmuck in Branson Beach wants his first bus stops put...we are seriously considering this. The area here houses about 2000 people and provides about 700 full time jobs. Nice area, I suggest you get a flat while they're still cheap.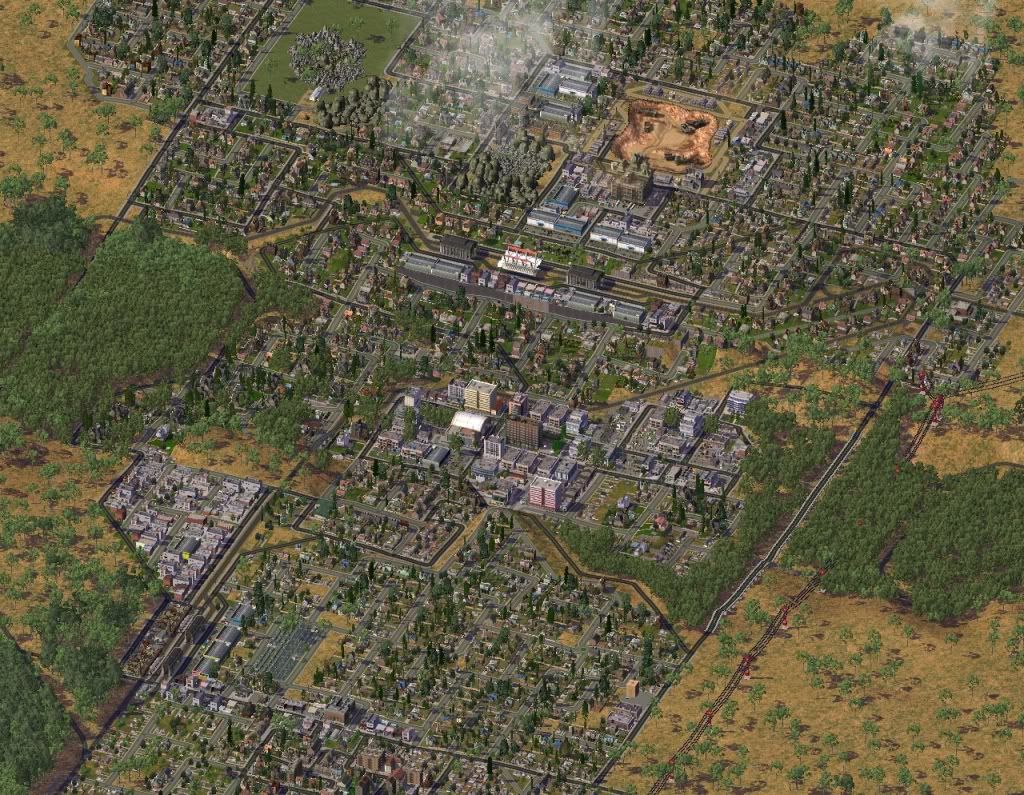 And just because I like you, have a big ol' overhead of Alistair. (it was tough strapping the camera to the eagle) Oh, and Alistair has a population of 65000.
Now, for something to break the gritty mood...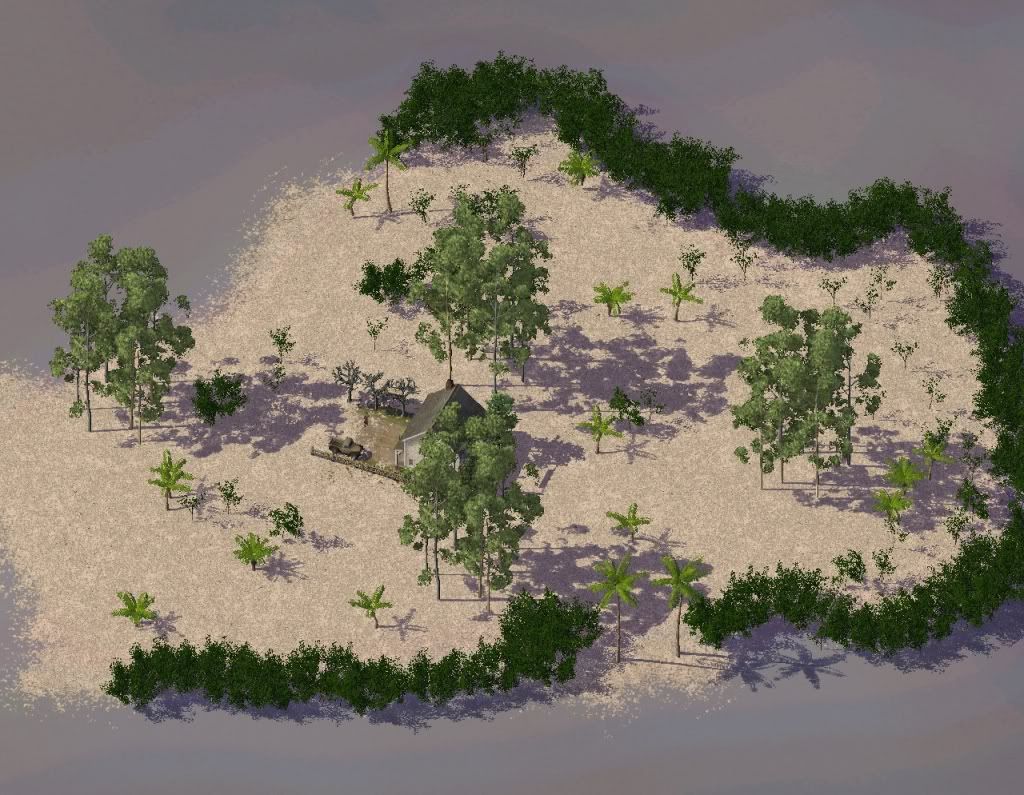 Just off the coast of Darwin someone bought out a couple of islands. He almost flattened them, and then introduced some tropical plants that do grow well here. Darwin is currently trying to persuade him to sell it to them as an attraction.
this is what it would have looked like before, Just bigger.
Come back later, not much else to show you now but with the growth happening here, there will be soon.
(don't forget to rate + comment)