This is the final update for the city journal. I hope you all have enjoyed my humble city. This relates to the downtown area of the South Slopes borough of Baychester. Last update, you all saw some of the area, especially the historic downtown, but this update has the rest.
We start with the historic Baychester Inquirer Building. This is the building on the left with the two antennas. The newspaper still has its main offices here, and it is the largest and oldest paper in the entire city. On the right of the shot, the angled building is the police force's main headquarters for the borough.
Moving around the city core, we hit a northern portion of the borough. This area is the only part of town with any high-rise condominium buildings, and they surround the little Davidson Park.
As one heads south of Davidson Park, they hit Downtown North. This is still largely historic, much like the waterfront area of the last update, but here, developers are much less hesitant to rebuild. Modern buildings have sprung up in the last building boom, and more are in their planning phases.
The city center/ urban core of the borough is located farther south. It borders the river, and it houses the densest development.
Here is an overview of the downtown area from the riverfront.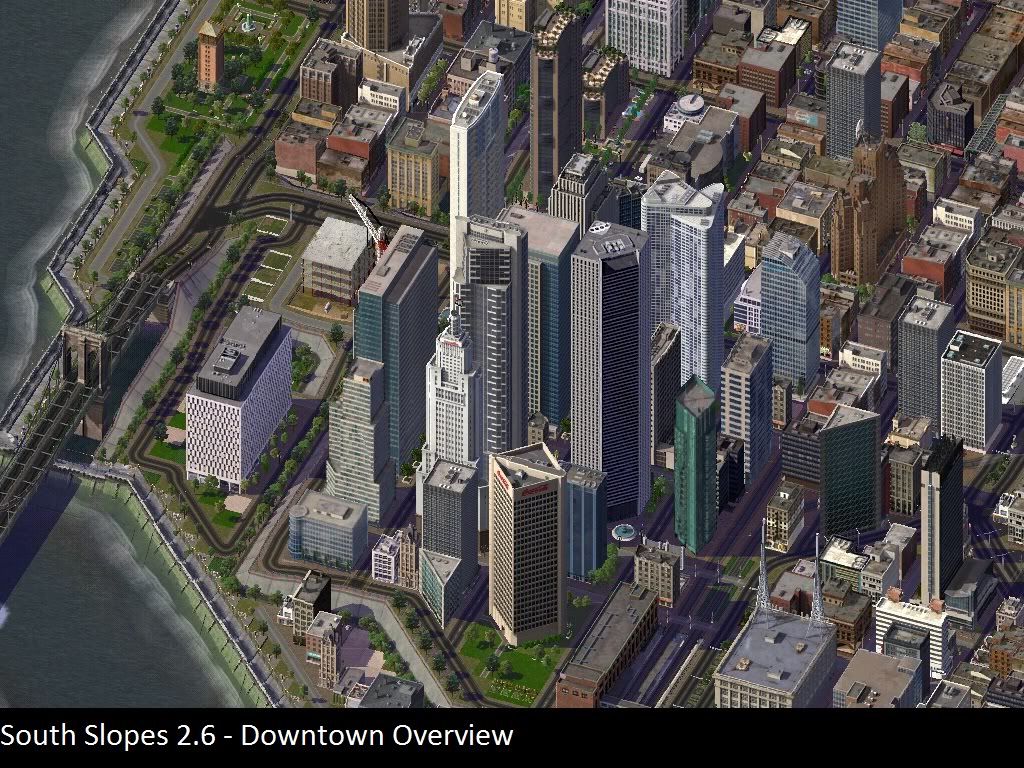 The Toyota Center is the main multipurpose arena for the city, and it is home to Baychester's NBA franchise, the Baychester Bombers. This franchise has been in existence from 1972, and its history has been a successful one, with 3 championships, the most recent being in 2001.
And finally, the Downtown area again, this time the picture is taken from the oceanfront. The Throggs Narrows Bridge can be seen here as well.
This has been Baychester. I hope you all have enjoyed what I have brought to Simtropolis, I have enjoyed sharing it. Credit goes out to where it is due, I can't go out and name off everyone whose content I used, but I still give out a hearty thank you to all of you.