CITIES FROM MOUNTAINS REGION:
TOMOEDA
BIG CITY
Population: 22.497 inhabitants
Mayor: Sakura Kinomoto
Inspired on Cardcaptor Sakura
Reference: Tomoeda is the city where the anime Cardcaptor Sakura has it's episodes. The Mayor is the principal female character
Tomoeda is the important city beyond the mountains. It's developing each year, being called "The Golden Eyed GIrl". Having an High Speed Train connecting to Sonic Town, and a Highway Ring around the city, crossing the TVGs 055 and 451. The transit runs very calm because of the new politic of creates wider streets around
Tomoeda é a cidade atualmente mais importante na região montanhosa. É uma cidade em desenvolvimento e tem importância pelas rodovias locais que cortam a cidade e o monotrilho que liga Sonic Town e Tomoeda, e o anel rodoviário entre as TVGs 055 e 451 ao oeste da cidade, que foi construido há pouco tempo na região.. O trânsito na cidade flui de maneira invejável, com grande progresso na pequena cidade e suas ligações com regiões importantes leva um novo progresso a cidade. Foi fundada há pouco tempo ainda, por Sakura Kinomoto e sua turma(SAKURA CARD CAPTORS), e ainda deve crescer nos próximos anos.
LOCAL HIGWAYS
TVG-055, known as "Rodovia de Tomoeda", connecting Tomoeda to West Mountains
TVG-196, connecting Tomoeda to Hogwarts and "Rodovia do Interior"
TVG-451, The North-South Canyons Highway, crossing the north and south region, reaching Tomoeda and Luca.
TVG-300, connecting Tomoeda to Alexandria
JOBS
15.824 Commerce
3.704 Industrial
TOURISTIC POINTS:
Tomoeda International Stadium, the Principal Soccer Stadium on City
Tomoeda International Airport, the biggest Airport on TVG
Photos: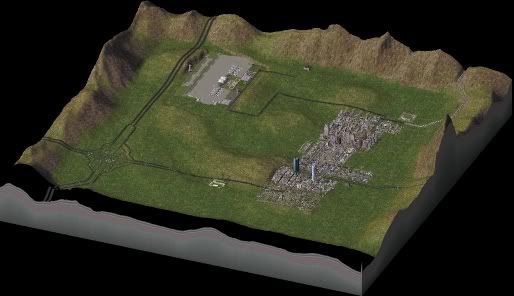 Aerial View of Tomoeda. Notice that the Airport and Soccer Stadium is outside the city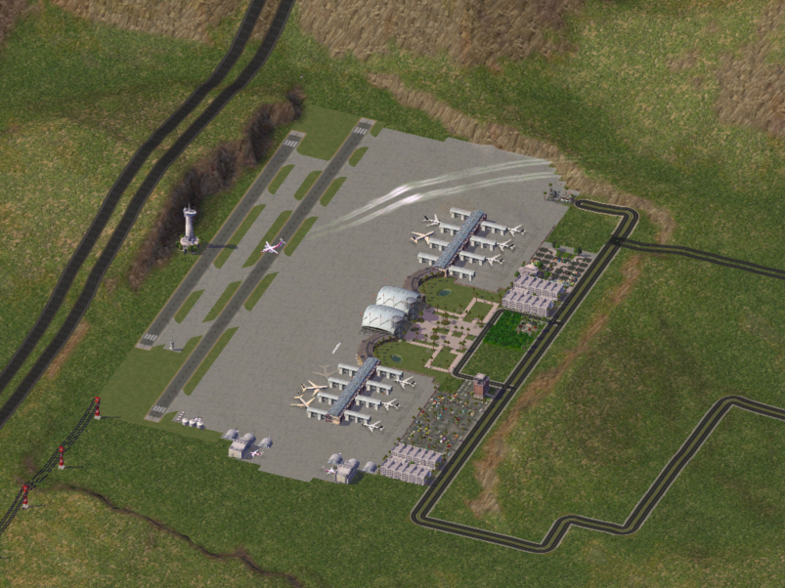 The Tomoeda International Airport
Tomoeda International Stadium, home of many teams, incluiding S.C. Tomoeda, one of the biggest teams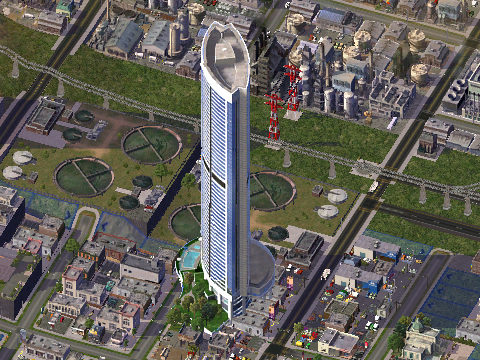 Part of the commerce. On the Hit: Conrad International, one of the important hotels inside Tomoeda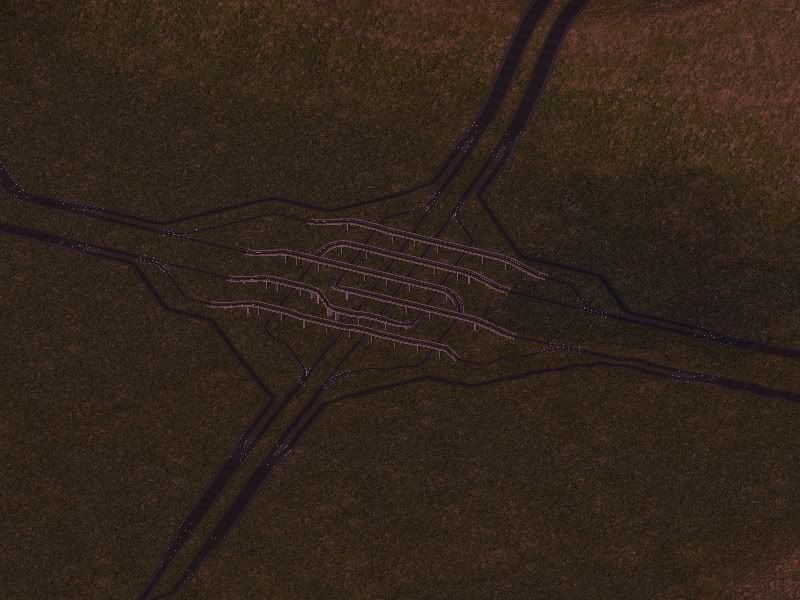 The Highway Ring on West of Tomoeda. South-North, the TVG-055, and East-West, the TVG-451.
PS: North-South-East-West based on the photo above.
HOGWARTS
MEDIUM CITY
Population: 4.001 inhabitants
Mayor: Cho Chang
Inspired on Harry Potter Series
Reference: Hogwarts is the castle where Harry Potter studies. It's mayor, Cho Chang, was Harry's Love on The Order of Phoenix.
PS: It was based on some "favelas" in Brazil
Near the TVG-196, Hogwarts is a small city in a medium area, near Odaiba, Tomoeda and Sonic Town, three of some important cities. The legend says that you can see the ocean and Sonic Town from there. For now, Hogwarts stopped developing for now. In Late December 2010, Harry Potter was replaced by Cho Chang during the elections and the new mayor will do something for now...won't she?
LOCAL HIGHWAYS
TVG-196, connecting the "Rodovia do Interior" to Tomoeda
TVG-001, "Rodovia do Interior". It doesn't reach Hogwarts, it's far from the cit.
JOBS
1.466 Commerce
1.375 Industrial
TOURISTIC POINTS:
NOTHING
PHOTOS:
Aerial View from Hogwarts. The TVG-196 cross below the city. To Right of TVG-196, Tomoeda, and Left of TVG-196, Sonic Town and Odaiba
This is the Highway near Hogwarts, the TVG-001(Comes from Odaiba and Goes to Sonic Town) and TVG-196(Hogwarts-Tomoeda)
A Biiiiiiiiiig Roundabout in Downtown Hogwarts