Star Trek Outpost Beta 6
The Final Update
This is the final voyage of Star Trek Outpost Beta 6. In observance of the new Star Trek movie, this new update is released as a capstone experience. So, enjoy the update and then go watch the movie. Klingon MediaNet rated the movie 5 out of 5 targ hearts and the Romulan Ambassador described it as "worth decloaking for."
Like the new movie, this is an "origin story." You saw how Paramount Studios wants us to see how the crew of the Enterprise got together. Now, see the other side of the story. This story begins in the old Scottish town of Kappinkirk, located near Loch Vulcan. Let's see how the valiant crew of the Enterprise first met…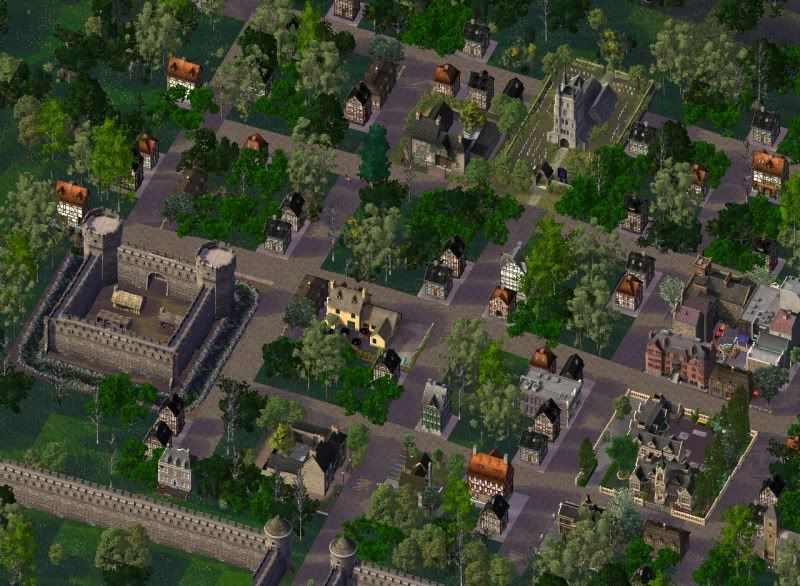 The Lord Mayor of Kappinkirk resides at Roddenberry Castle, from whence he issues his manifold decrees. It is also the site of the annual IDIC Awards.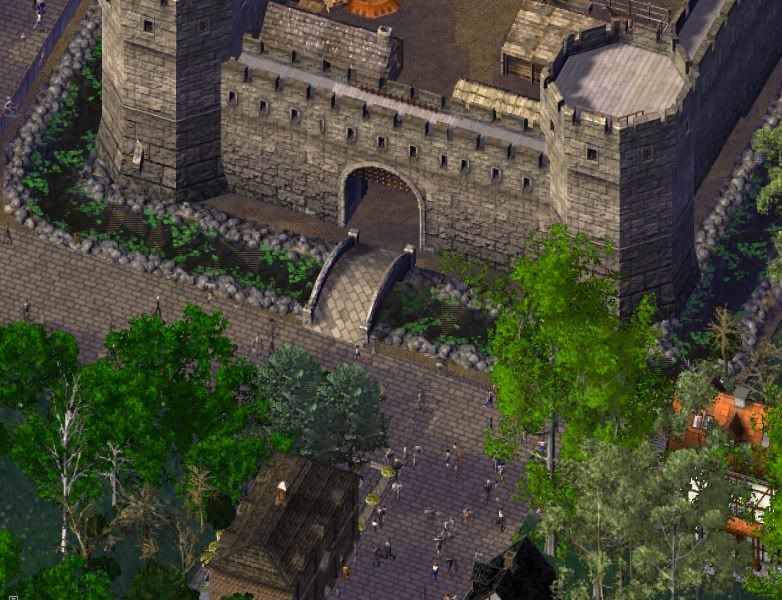 Our next scene begins in the academic quarter. The Starfleet Academy Learning Annex sits across the street from the Daystrom Institute. It's where many of the top minds of the 23rd century congregate to get the latest on graviton wavefronts and dilithium chambers and so forth. It is where we find one Montgomery Scott, hard at work in class.
Laddie, I tell ya I can beam a needle out of TWO haystacks with one arm tied behind my back.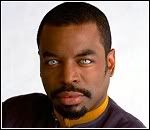 How is that even possible?!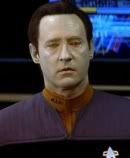 Your presence here is illogical. You have not been born yet.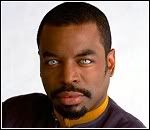 Oh yeah? Neither have you!
Fascinating. I seem to have stumbled upon an illogical human debating ritual. Fascinating.
Huh? Who are you?
I am Spock. And I am here to become a science officer.
Yeah? I got a science trick for ya… pull my finger.
I fail to see the human emotional need to have one's finger pulled. It is illogical.
Tell ya what then, laddie. If the expected outcome of pulling my finger varies from your postulation, you are buying every guy here a round at the bar across the street.
A bar across the street from a school? These humans are more logical than I thought.
Very well, since your outcome was not what I expected, we will all head over for synthale across the street.
Spock won't fall for that old trick again. Meanwhile, the crew heads across the street to the local pub, the Logical Vulcan.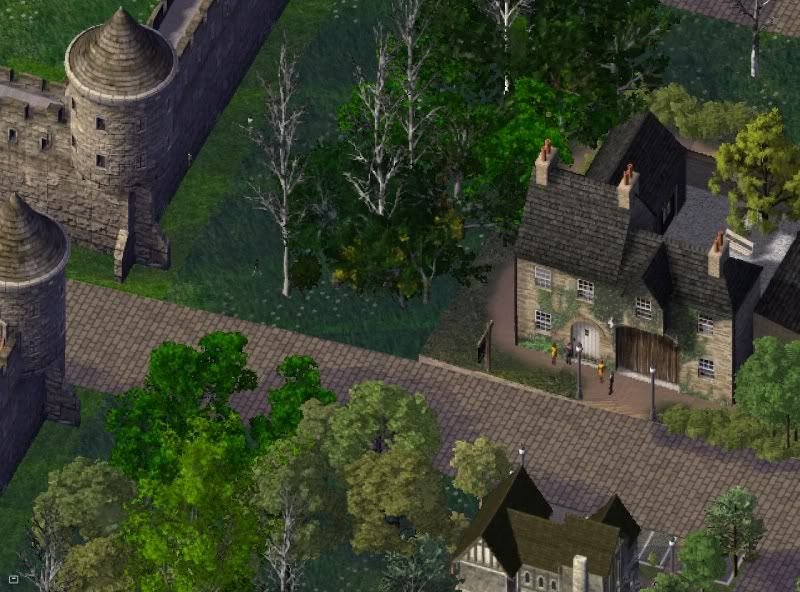 While enjoying a round or three, a few brash cadets strolled in. A few words were spoken in haste and a brawl began. One officer ran down the street to Sulu's Swordsmithy to put an end to the fight.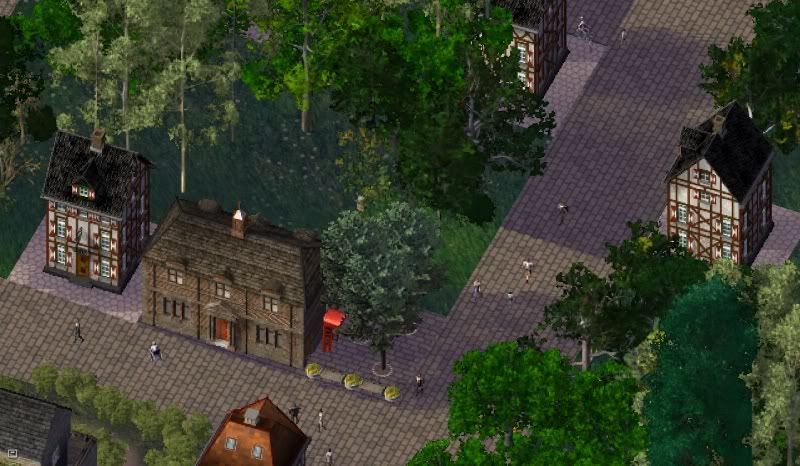 A sword? That is illogical. I recommend a phaser set on stun.
But this is much more fun.
Where did you come from, stranger?
From the other pub across the street from the school.
There are TWO pubs across the street from the school?! How did I miss that?!
A valid inquiry.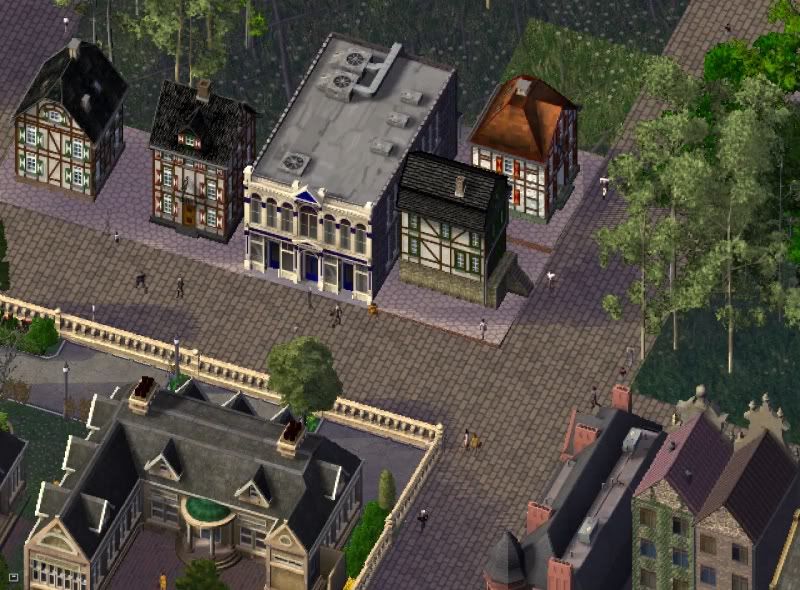 It's my favorite hangout; The Neutral Zone. All of us regulars call it "the zone." You should come over some time. Happy hour is 4-6 weekdays and Tuesdays are half price wings.
Fascinating.
Where do you go to school?
They Daystrom Institute.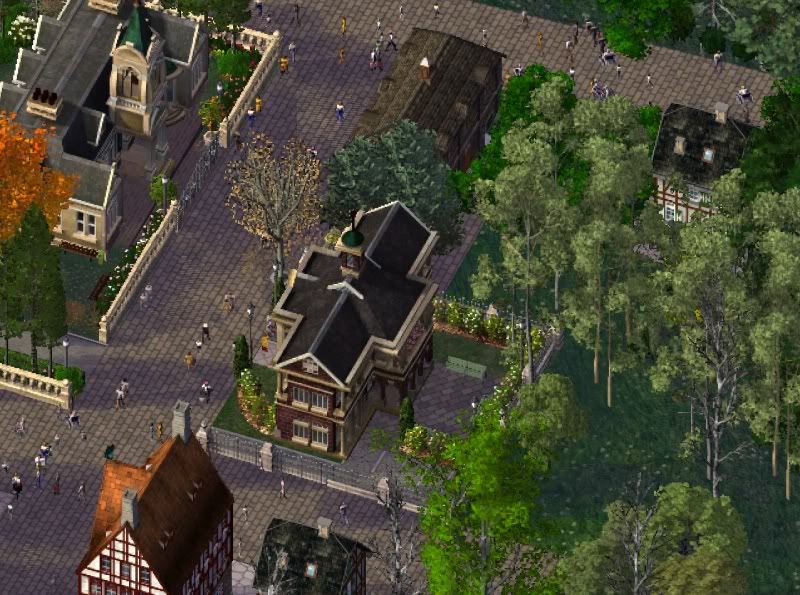 Starfleet Learning Annex.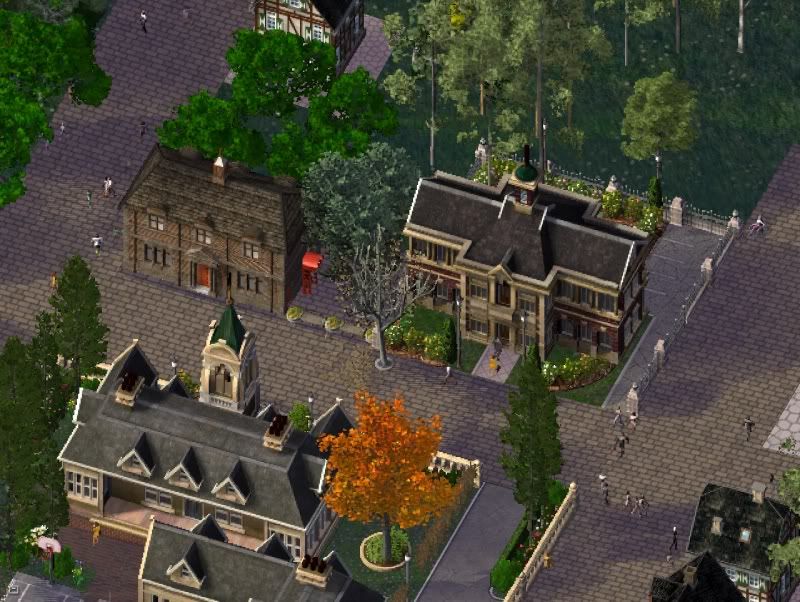 The Top Ten Classes at Starfleet Academy
10) Command 302: Wining in No-Win Situations
9) Communications 101: Opening Hailing Frequencies
Space Law 206: Avoiding Court-Martial
7) Navigation 101: Standard Orbits
6) Philosophy 203: Why All Major Systems Fail at the Same Time
5) Command 255: Choosing Minor Landing Party Members Who Will Die
4) Astrophysics 199: Recognizing Unknown Phenomenon
3) Command 309: Creative Obedience to Starfleet Orders
2) Engineering 422: Making Radical Technological Advances Under Time Pressure
1) Space Law 499: The Prime Directive and How to get around it
Cool! Me too. Say, did you see that hot chick come out of the chapel across from school just a while ago? She was hotter than a photon torpedo?
I did. Her name is Uhura. She goes to the Christopher Pike Chapel of the Unfortunate Cameos to wish for more substantial dialogue in scripts.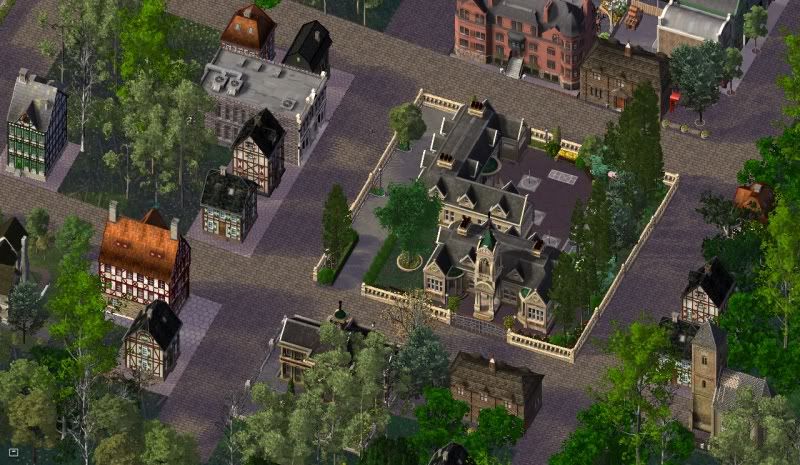 Good luck with that. I plan on hogging as much camera time as possible when I get out of Starfleet.
Gentlemen, it appears that Mr. Scott has passed out. I recommend medical attention. We may take him down Enterprise Street to the clinic.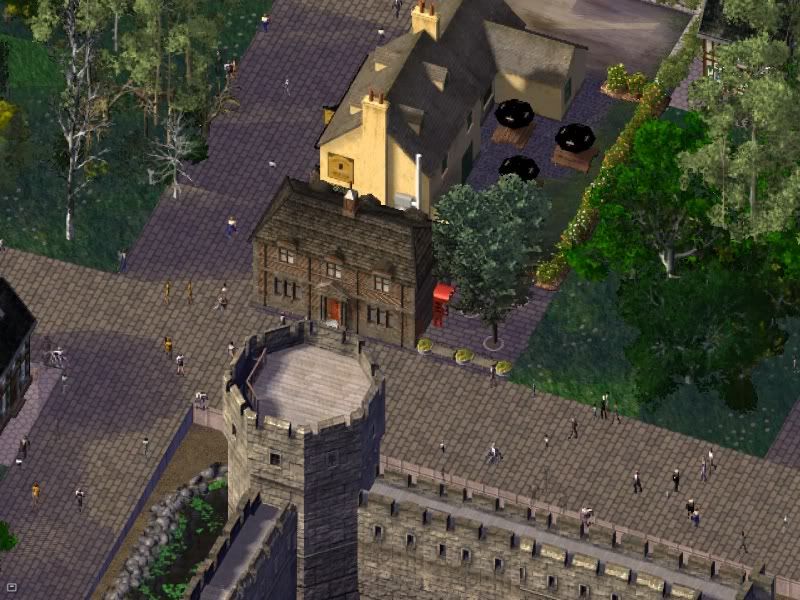 We have arrived at the clinic.
Howdy, pardners. What's the problem? Just remember, I'm a doctor, not a miracle worker.
Mr. Scott seems to have passed out.
From what, my green blooded friend?
I don't know… but it was greeeeeeeeennnnn….
Meanwhile, over at the olde kirk, Rev. Harcourt Fenton Mudd has been hard at work trying to lure in new Starfleet converts.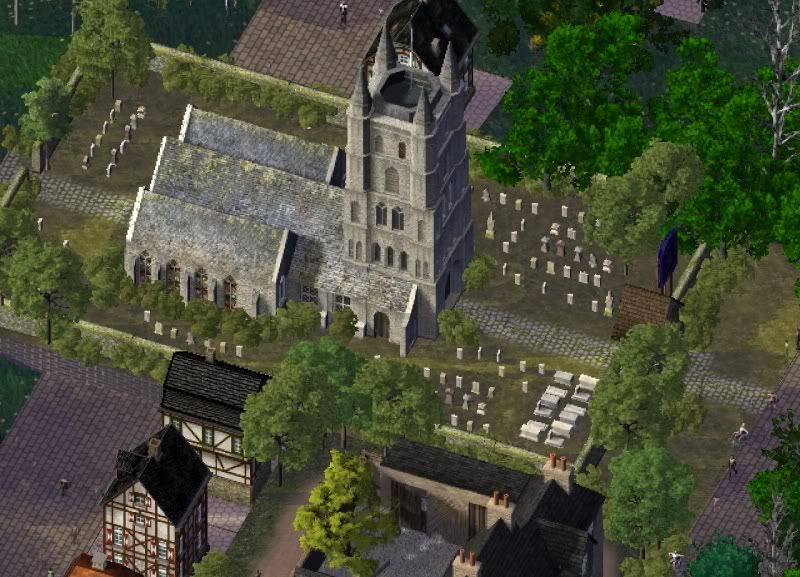 He didn't have much luck, though. Most of the available cadets were either at the Logical Vulcan or at one of the other campus hangouts.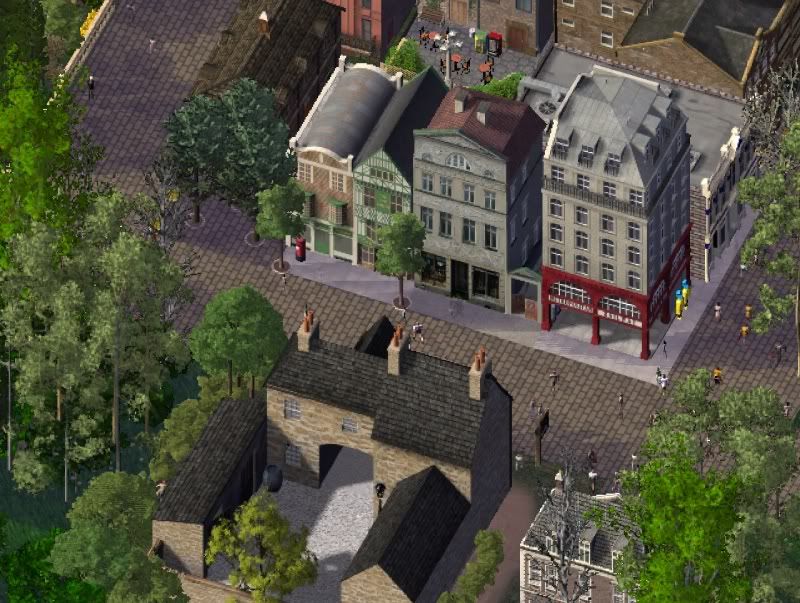 Many from the Daystrom Institute chose to hang out at the Captain Dunsil Bar & Grill. Here, they would discuss classes and study for their final exam. Let's take a look at the sample questions from the final exam:
How many VULCANS does it take to change a light bulb?
- "Aproximately 1.000000000000000000000000000000"
How many BORG does it take to change a light bulb ?
- Light bulbs are irrelevant. Changing them is futile.
How many FERENGI does it take to change a light bulb?
- For the right price, as many as you want.
How many TAMARIANS does it take to screw in a light bulb?
- Sylvania, when the lamp failed.
How many STARFLEET OFFICERS does it take to change a light bulb?
- Two. One to change the light bulb, and the other to die shortly after they beam down.
How many STARFLEET ENGINEERS does it take to change a light bulb?
- None. If you run a phased inverse tachyon burst through the main emitter array grid and multiplex it with a subspace standing wave locked back into a diagnostic mode filter, you'll bleed off most of the static warpfield instabilities through the higher verteron harmonics of the decchyon field and get at least another 60 Watts out of the old one.
How many CREW MEMBERS of the U.S.S. Enterprise does it take to change a light bulb?
Eight. Scotty will report to Captain Kirk that the light bulb in the Engineering section is burnt out, after which Kirk will send Bones to pronounce the bulb dead. Scotty after checking around notices that they have no more new light bulbs, and complains that he can't see in the dark to tend the engines. Kirk must make an emergency stop at the next uncharted planet, Alpha Regula IV, to procure a light bulb from the natives. Kirk, Spock, Bones, Sulu and 3 red shirted security officers beam down. The 3 red shirt guys are promptly killed by the natives, and the rest of the landing party is captured. Meanwhile, back in orbit, Scotty notices a Klingon ship approaching and must warp out of orbit to escape detection. Bones cures the native king who is suffering from the flu, and as a reward the landing party is set free and given all the light bulbs they can carry. Scotty cripples the Klingon ship and warps back to the planet just in time to beam up Kirk and the rest. The new bulb is inserted and the Enterprise continues its five year mission.
Study hard. You only get one chance to pass the test. Until next year, of course. But, don't worry. Even Captain Picard failed the first time.
Hey! That's a secret!
Oops. Sorry, Jean Luc.
Captain Picard, your presence here is disturbing the fabric of the space-time continuum.
Well, excuuuuuuuuse meeeeeeeeee!
Picard stomps off in a huff to the Boothby Priory.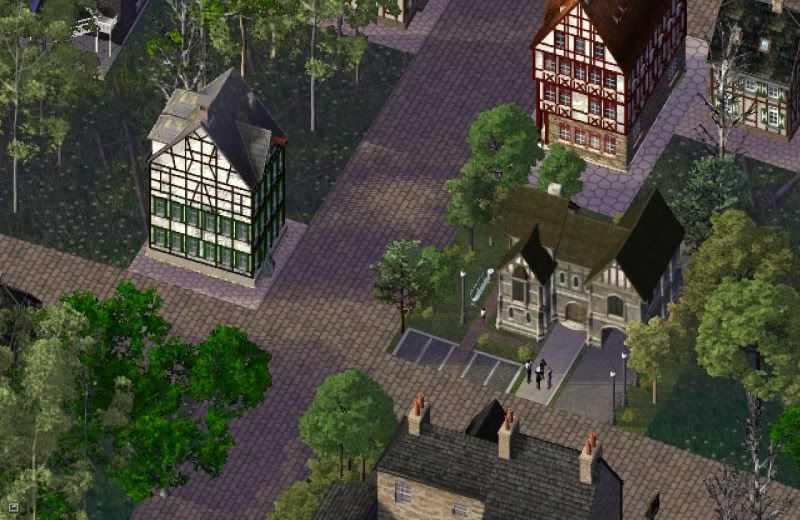 Meanwhile, Spock and Scotty head out from Dr. McCoy's office, only to run into Jim Kirk again.
Guys, I have this Kobiashi Maru test to take and I have not passed it yet. Can you help me?
Help is illogical. You are not supposed to win. It is a test of how you handle the no-win scenario.
I want to find a way to win.
Perhaps I can help you, Cap'n. What is the problem you have to solve?
"Why did the chicken cross the road?"
You will never find the correct solution; it is unsolvable.
Au contraire, mon frère. I have already harvested many answers.
• Neelix: Actually, Captain, I'm not really familiar with the chickens in this system. But, if you can catch it, I can cook it.
• Worf: I don't know. Klingon chickens do not cross roads.
• Holographic Doctor: How should I know? No one tells me anything around here. I didn't even know we added chickens to the crew. All I know is that it would have been nice, BEFORE the chicken went off to the cross the road, if it had remembered to turn me off!
• Dr. Crusher: If there's nothing wrong with the chicken, there must be something wrong with the universe.
• Scotty: Because she couldna take much morrrrrre.
• Odo: I don't know, but I'm sure it must be Quark's fault.
Quark: Who, me?
• Troi: I feel the chicken's pain!
• Kira: It was probably being chased by those cursed Cardassians.
• Bones: Dammit, I'm a doctor, not an ornithologist!
• Data: The chicken, in observing that it was on the opposite side of the 20th century Terran paved roadway, was aware that its immediate goal should have been to traverse the distance without interception by an kind of combustion-propelled personal transport vehicle, but I am unclear as to why any kind of domesticated fowl should desire to perambulate upon a conveyance normally reserved for the usage of...yes, sir.
• The Borg: Crossing the road is irrelevant. The chicken will be assimilated.
• Q: Wouldn't you like to know? Too bad your puny human brain wouldn't be able to comprehend the answer.
• Uhura: Shall I open hailing frequencies so you can ask it, sir?
• Khan: With my last breath I spit at the chicken…
• Harvey Mudd: Chicken? I don't remember any chicken. No no no, there's been a terrible misunderstanding.
• Janeway: Its primary goal was no doubt to get back to the Alpha Quadrant...and it probably misses its dog.
• V'Ger: To join with the Creator.
• Sarek: Sometimes logic fails me where chickens are concerned.
Unfortunately, none of them were correct. But, I am still working on it.
I found someone who knows the answer - Gene Roddenberry: To boldly go where no chicken had gone before.
Perfect! Now to reprogram the computer. Wanna come with?
That is a violation of Starfleet regulations.
And….?
Over my dead body!
It would have been…. if we would not have shot you into the Genesis planet.
An argument ensues… a few Vulcan neck pinches were bandied about and a few Starfleet issue chairs were thrown about and broken. Finally, all were interrupted by a comm signal sent to every member of Starfleet…
Attention on deck! The Federation is under attack and there are no ships in the sector (as usual). We need you to beam aboard and save the day.
The men grab Dr. McCoy and head to the beam up point.
Beam me up, Scotty.
Umm…. Sir… I'm standing right here next to you.
Oh yeah. I knew that.
We're ready to beam you up and assume standard orbit.
Let's go!
As the unnamed crewman, an extra with a red shirt, beams the group up, a small spatial anomaly causes a disruption to the transporter signal…
The crew may not materialize!
Scotty and Spock made it. They run to the transporter control panel and start flipping switches and pressing buttons. They make it look so easy…
Soon, all are beamed aboard but Kirk. His signal seems to be trapped in the transporter buffer. It is mostly intact… only 0.1% signal degradation.
I will cross-circuit to B to fix it.
I don't know how much longer I can hold him together…
I have the signal. I hope the 0.1% signal loss will not injure the captain.
Kirk slowly begins to materialize on the bridge.
Spock! Scotty! Thank! Goodness you were! Able to! Beam! Me up!
Captain, your speech seems to be impaired from the transporter malfunction.
What! Are! You! Talking! A! Bout!?
Spock… I have coordinates set for deep space at widest dispersion. Shall I energize?
Negative. I am sure Captain Kirk will, with suitable rehabilitation from Dr. McCoy, regain the normal use of diction.
Dammit Spock, I'm a doctor, not a miracle worker!
It's gonna be a long five year voyage…
And, thus, the adventure begins. See you all out there!