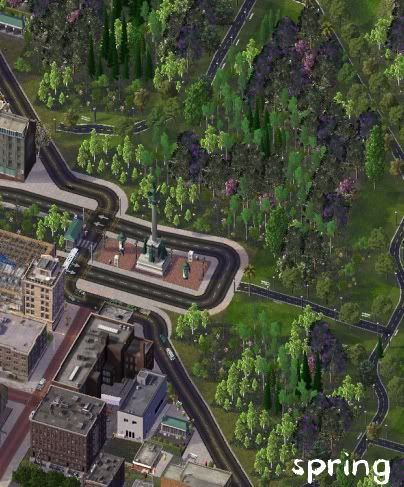 When springtime arrives, Parc des Braves and its meandering bike trails
fill the nasal passages of cyclists and hikers with the rich, luxurious
aroma of blossoming trees and fresh, wet soil.
.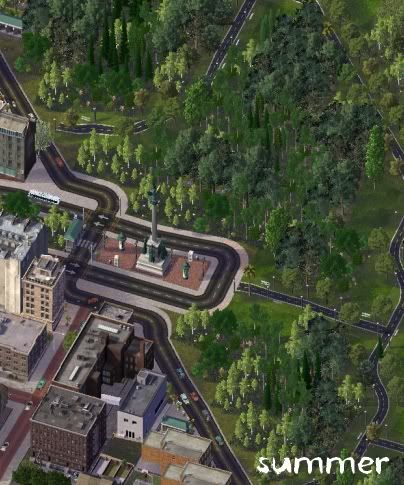 Summer brings thousands of tourists and local pleasure-seekers to the park
for its many outdoor events and free concerts. This statue - L'ange de l'Acadie -
marks the main city-side entrance to the park.
.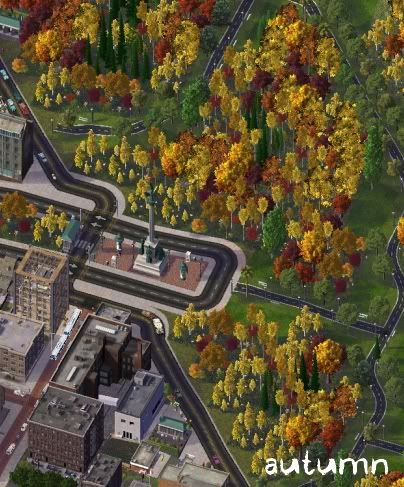 In 1873, Tracadie resident and poet-laureate Mahomet Boudreau wrote:
"An autumn day spent cycling in Parc des Braves is a gift to both the legs
and the retina."
.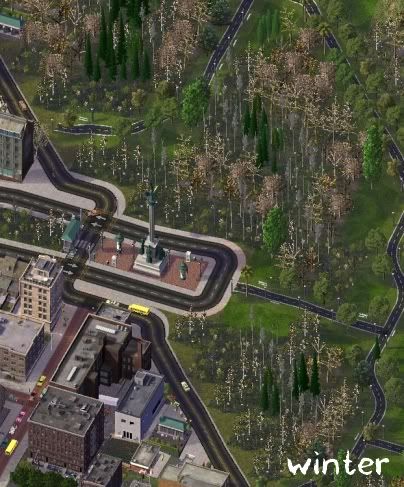 Before the snow hits the ground each year, local university students spend
a few weeks cleaning the forest and preparing the bike paths
for the cold season. Winter cycling is very popular.
.
.
.