By the year 1920, Betterfeld's growth of the conventional neighborhood has almost grinded to a halt. Word of a new, more "hip" neighborhood has reached the ears of Betterfeld's youth.
As the neighborhood of Highland Park grows, a new style of housing develops. The style was inspired by the bungalows found in California. The houses look gritty on the outside but the residents are proud of
their humble abodes.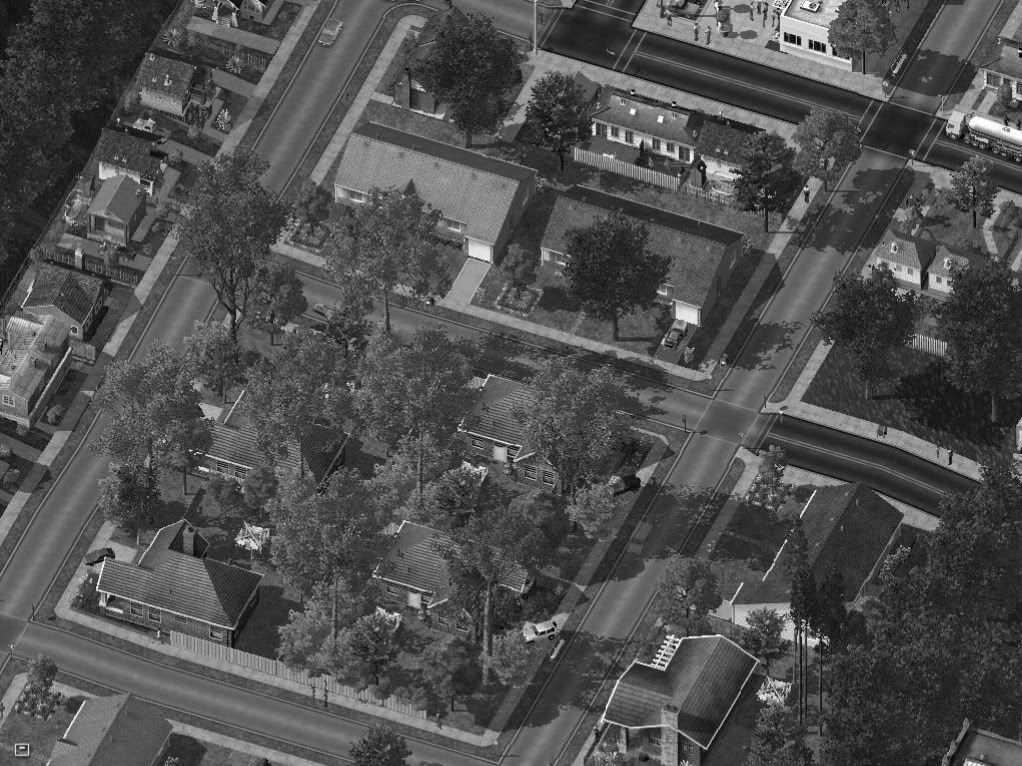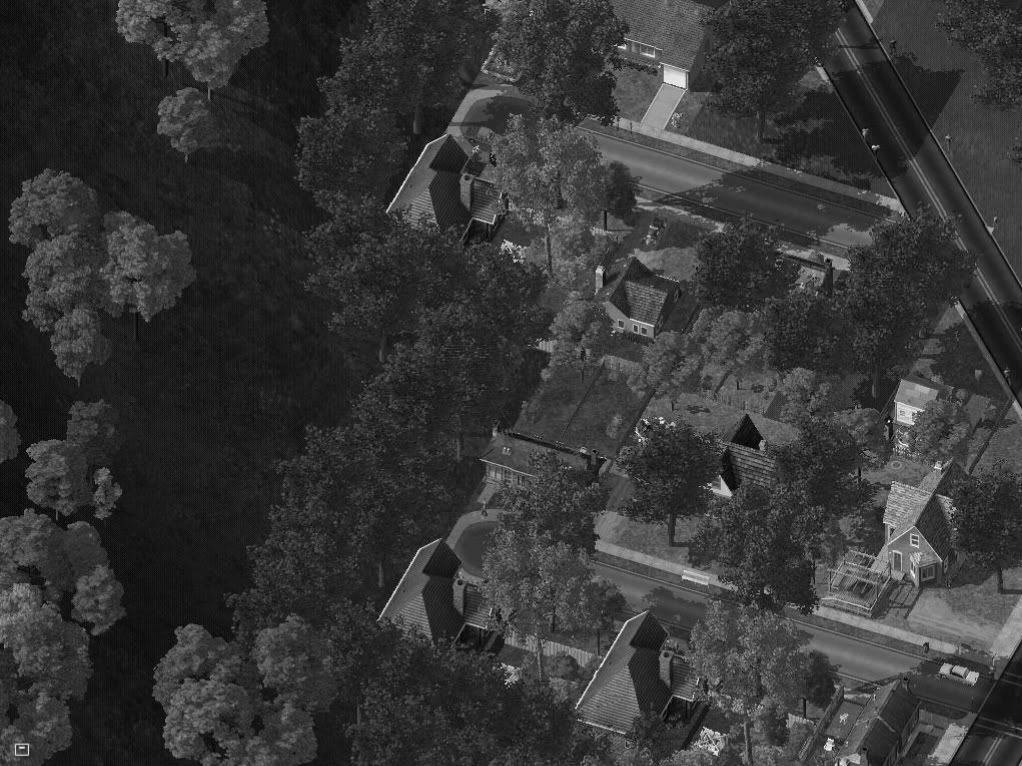 Highland Park's growth swelled the city's population to nearly 10,000 people. It was soon decided that it needed a medical office so residents don't need to drive across town. The construction of the clinic brought more development.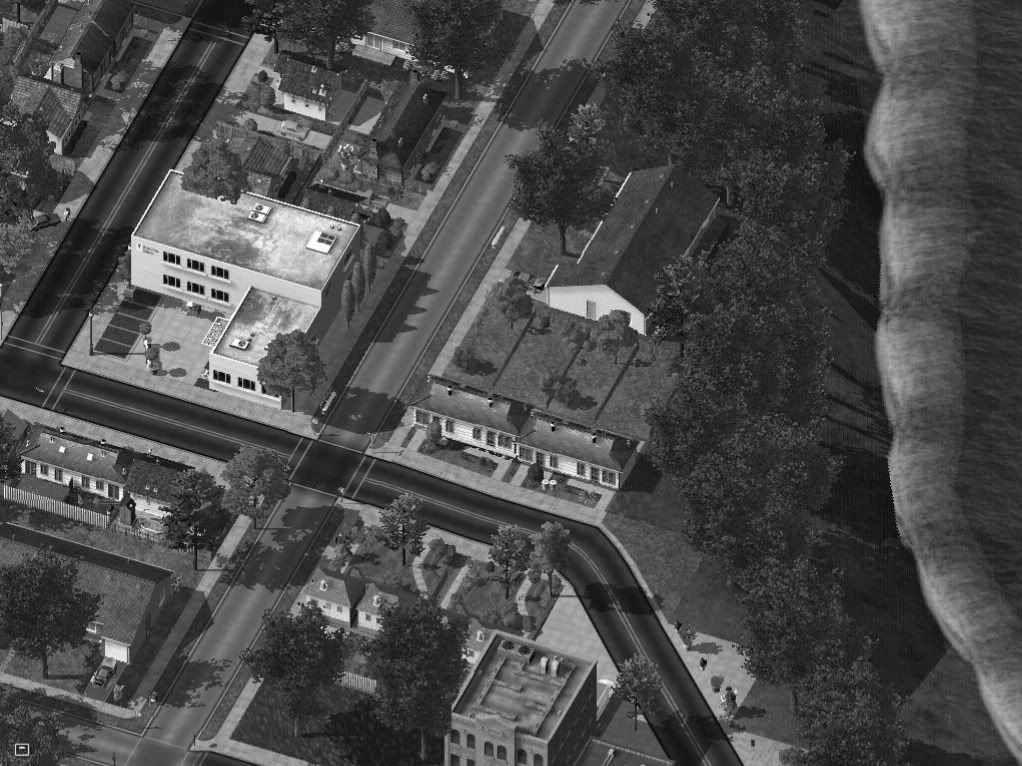 Once Betterfeld was plunged into the "Ragin' '20's" Multiple performing theateres sprang up around town, mostly in Highland Park.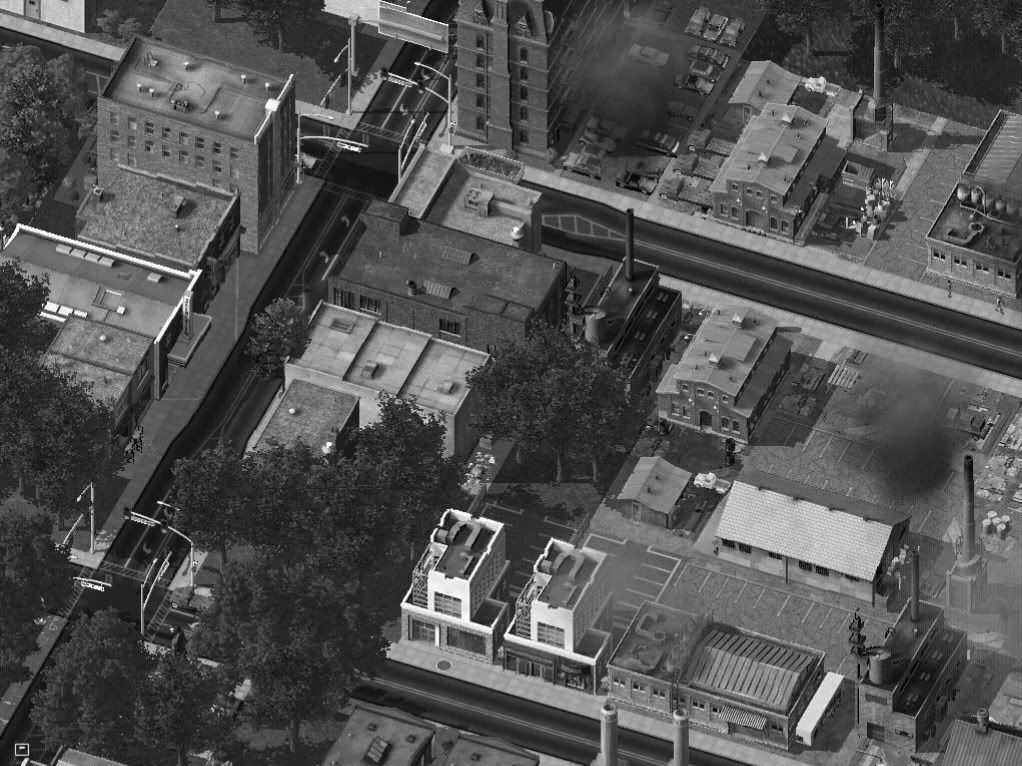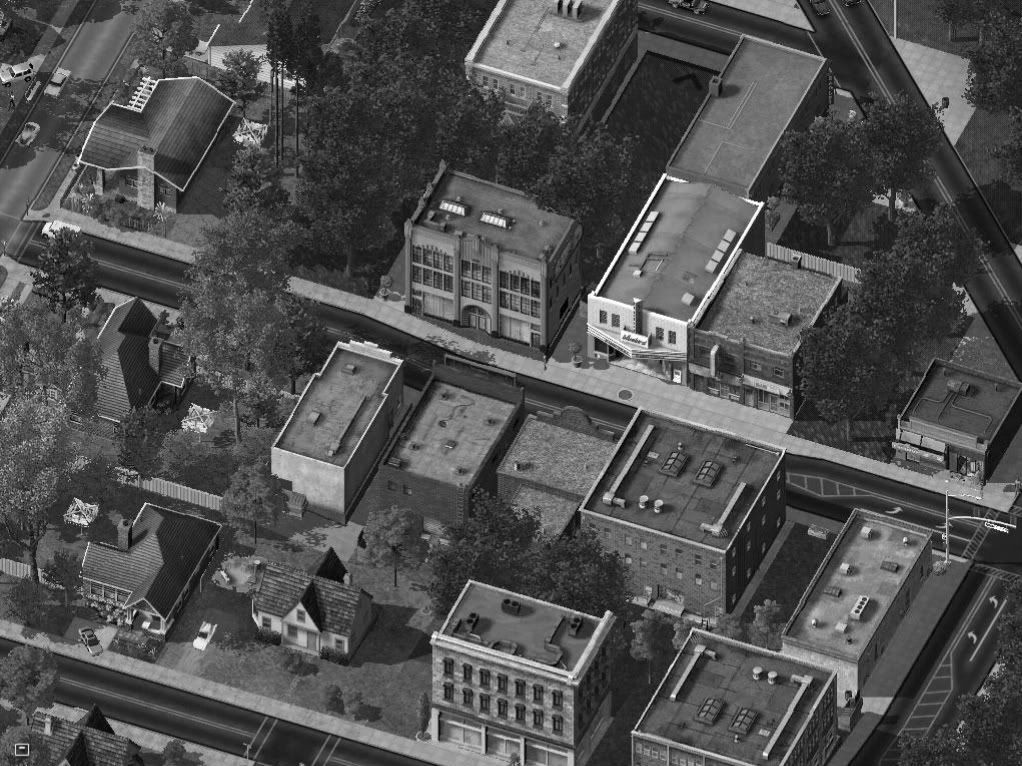 On July 17th, 1920, Betterfeld's first skyscraper was built. Located in the heart of Highland Park, it was named after the man that designed it, Louis B. Hotchner. The Hotchner Building is occupied by numerous cafes and shops on the street level along with an underground nightclub that hosted acts from the "sinful" music that wasn't allowed in the downtown area at the time.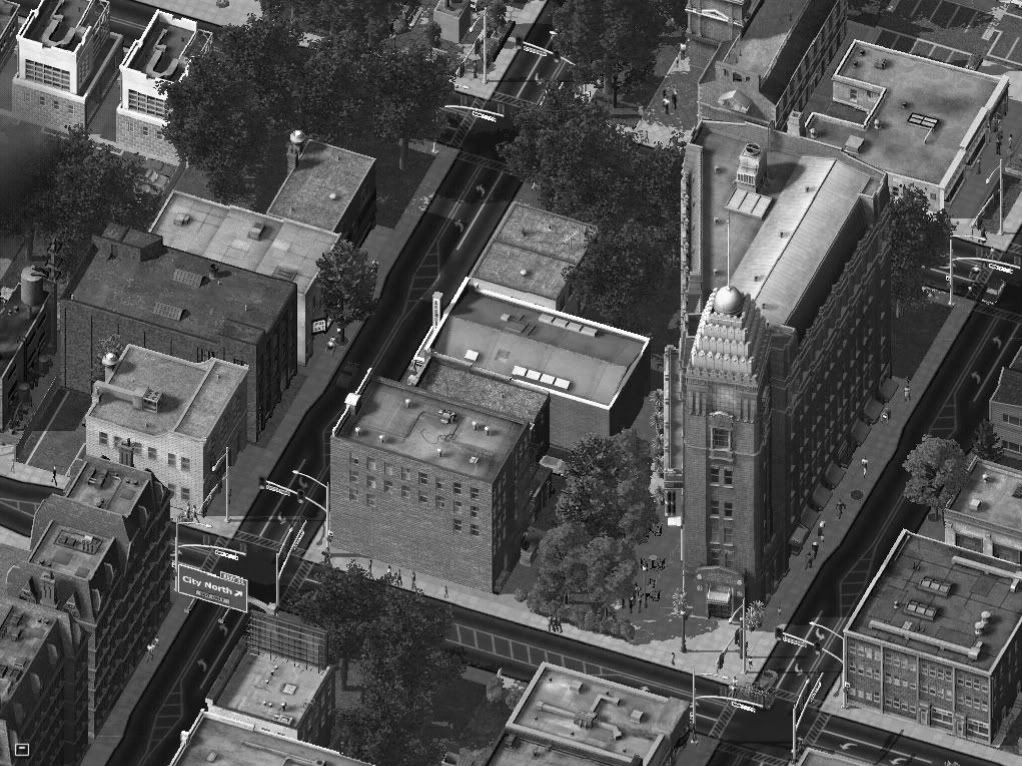 This large, triangle shaped plot of land was supposed to be developed into more housing, but rallies by local residents protested that if the neighborhood were called "Highland Park" there should be a park. Plans for a new park are being drawn up and should be completed in the next year.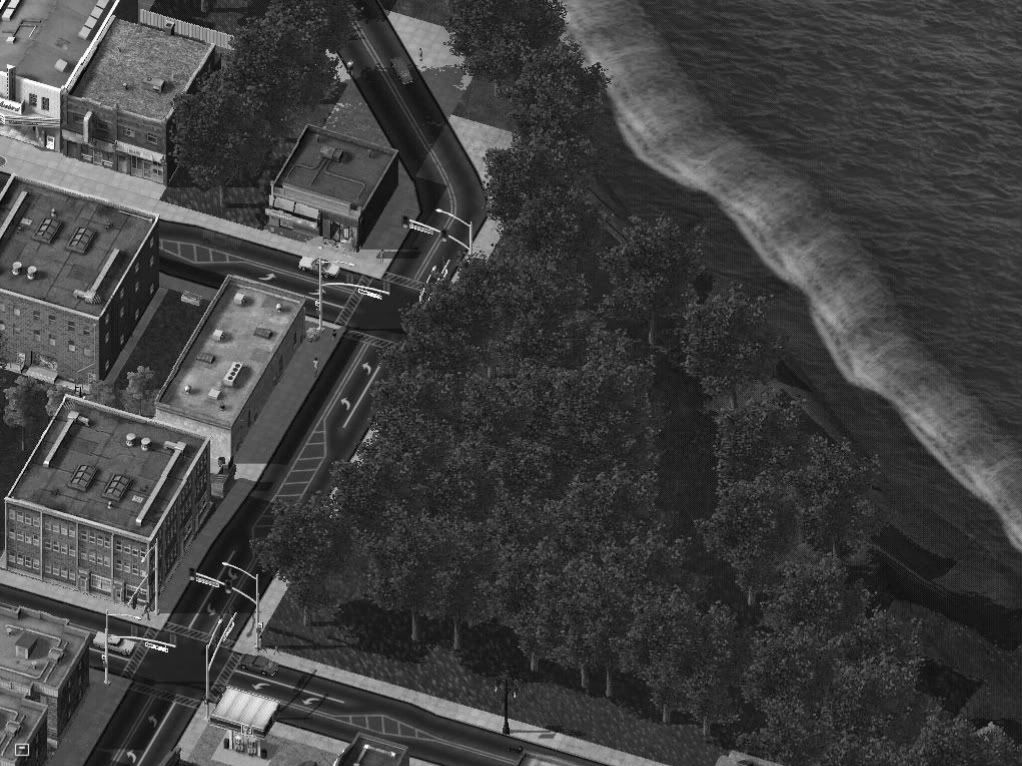 Here are some night shots:
Highland Park becomes a vibrant place at night. The sounds of musicals, plays and concerts fill the streets. The streetside cafes are busier than they are during the day.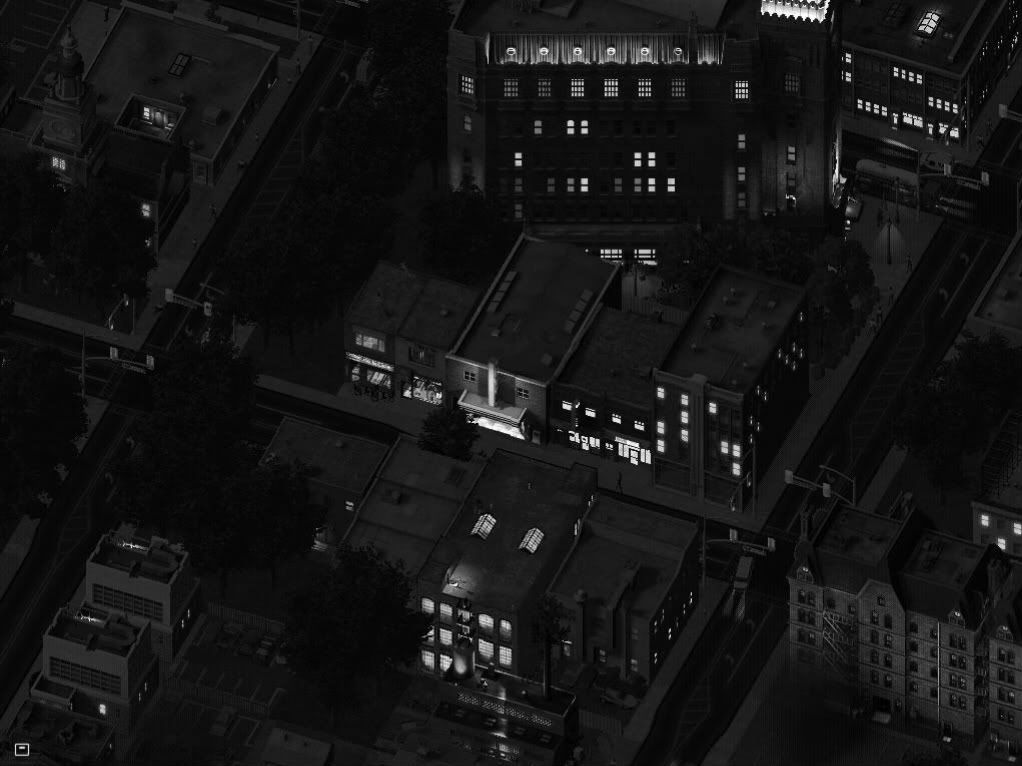 Finally, a railroad was finally built and connected Betterfeld to the outside world. There is no question this will bring more development to Betterfeld.