It's been a while since my last update. Today I'm covering the area north of Midtown. Hudson Point lies across the Columbia River from Uptown and Midtown Trenton. It is home to Spartan Stadium where Trenton's NFL team the Spartans play.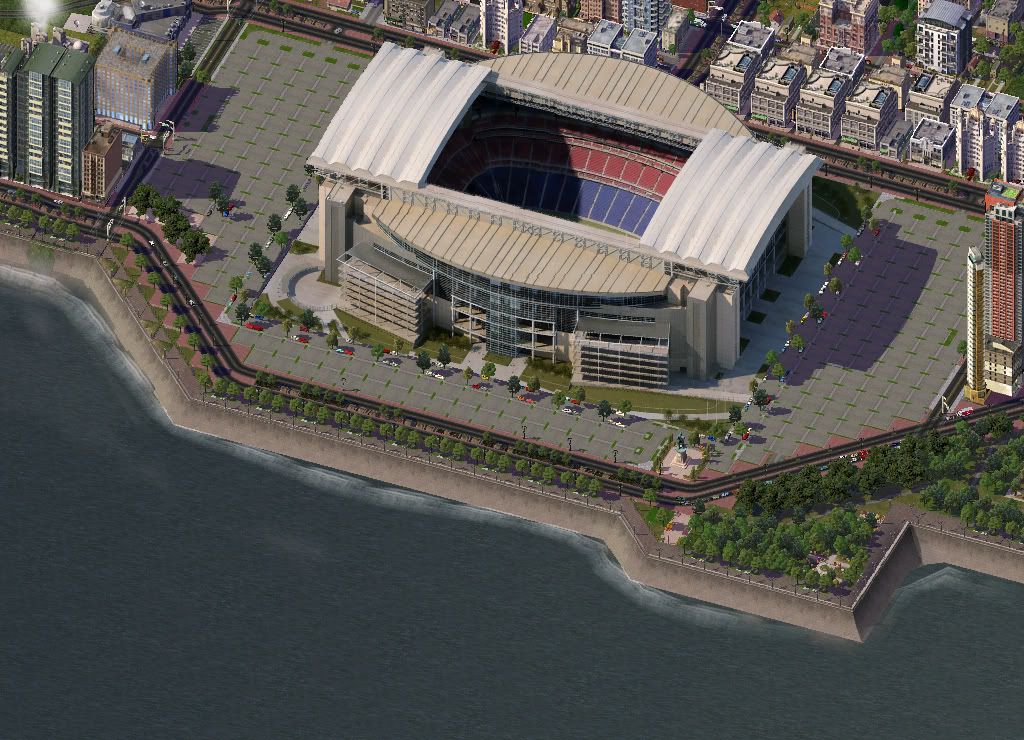 The Make-Up homes in Hudson Point are world famous landmarks, and known for their light pastel colors, and early 20th Century styling.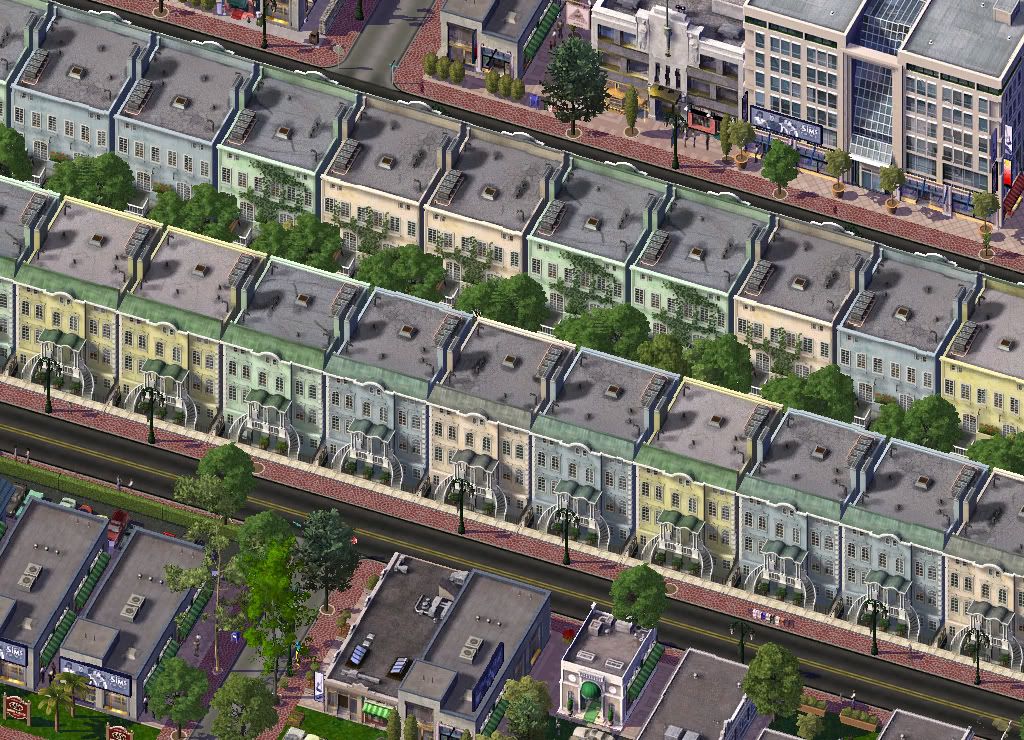 The Golden Bay Country Club hosts the PGA Tour's North Eastern Open.
A close-up shows golfers on the fairway.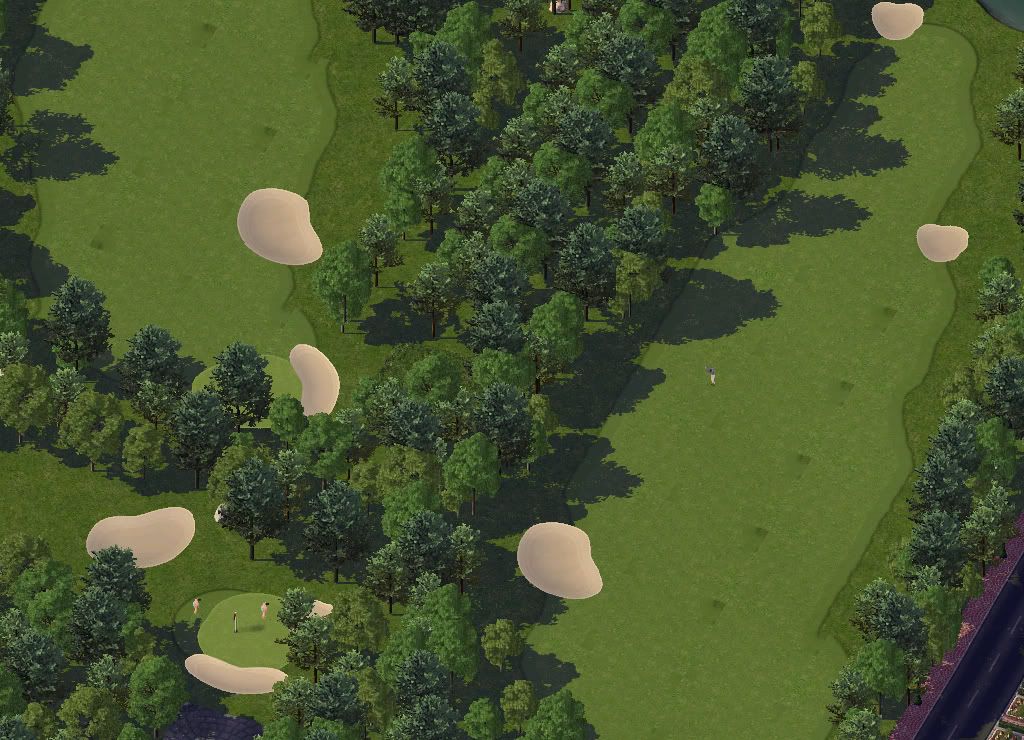 Harrow's Neck Island is a small island surrounded by the Columbia river, which has Interstate 98 traversing it, and occupied completely by industry.
Pictured is the East end of the Washington Tunnel in Brooklyn. The tunnel travels a quarter mile below the Trenton River connecting to Uptown on the mainland.
This is the West end of the Washington tunnel, surrounded by Uptown's sleek glass residential hi-rise towers.
The Columbus Span travels North and South over the Columbia River, connecting Uptown to Hudson Point.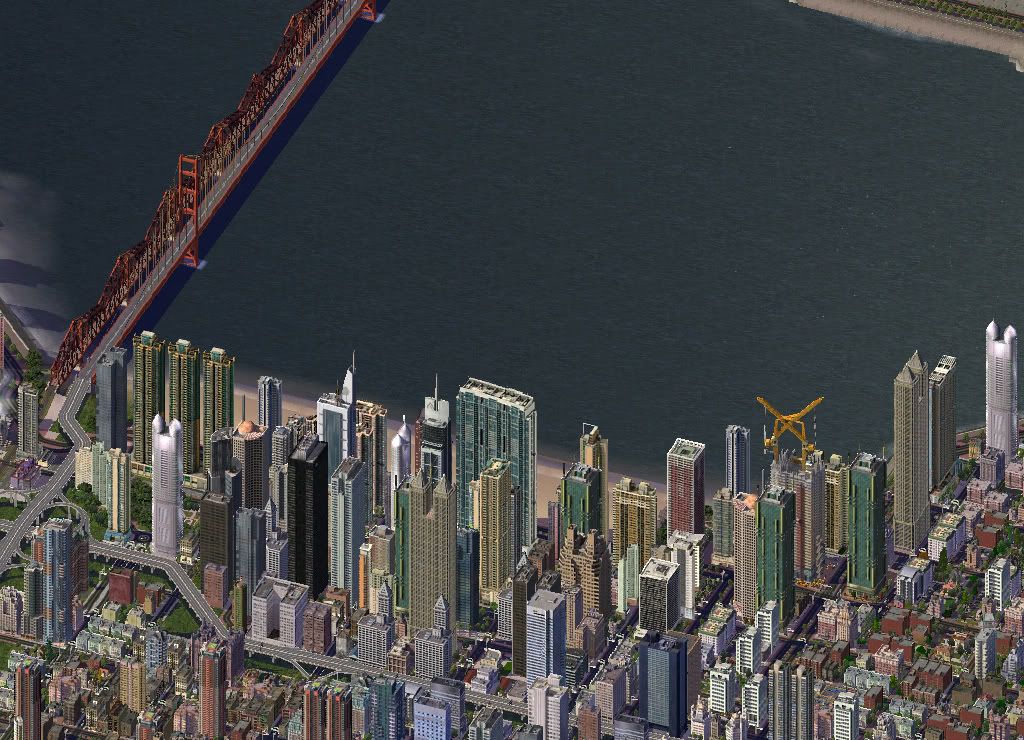 And lastly here stand the towers along the bank of the Columbia river, residential towers that are home to some of Trenton's elite, overlooking the beaches.