Day 64 + 10 hours:
It was decided to explore the stream now, before the rest of the bridges were built, so that if there was any barbarians or anything else hostile out there, they wouldn't have an easy way to get to Tarac right away, and the bridges would be finished after the area has been determined to be safe.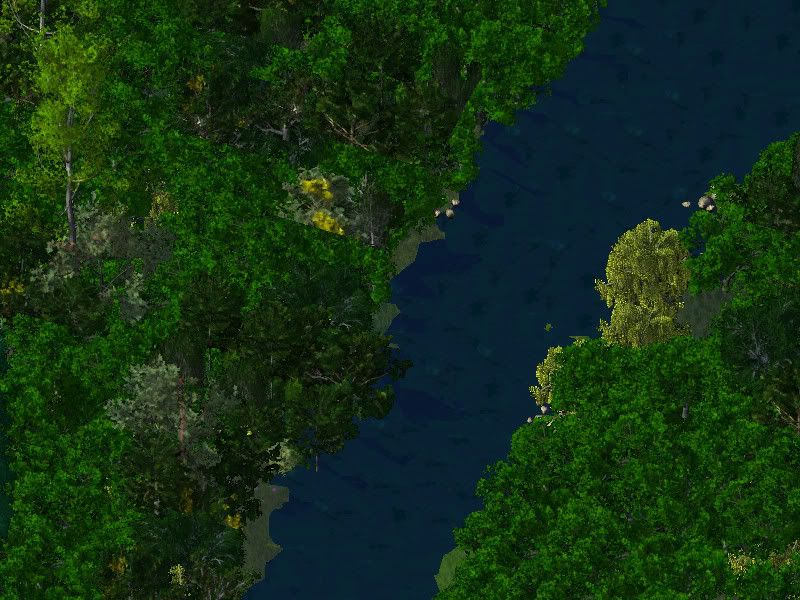 So far there isn't anything of interest, the landscape is much like that around Ansic, only without the odd creepy feeling that you get near Mirkwood, thankfully. The stream is pretty calm, with a couple of rocks scattered about, but mainly the area is just flat and tree-filled.
Hey, the stream splits! We'll go down the right fork for now, mainly because that's the side of the stream we're already on. Depending on what we find and how long this stream is, we may explore the other fork soon, or maybe not. Who knows how far inland we can go before running into the end of the stream? And there could be other forks as well, this is the bigger stream off of the first fork, after all.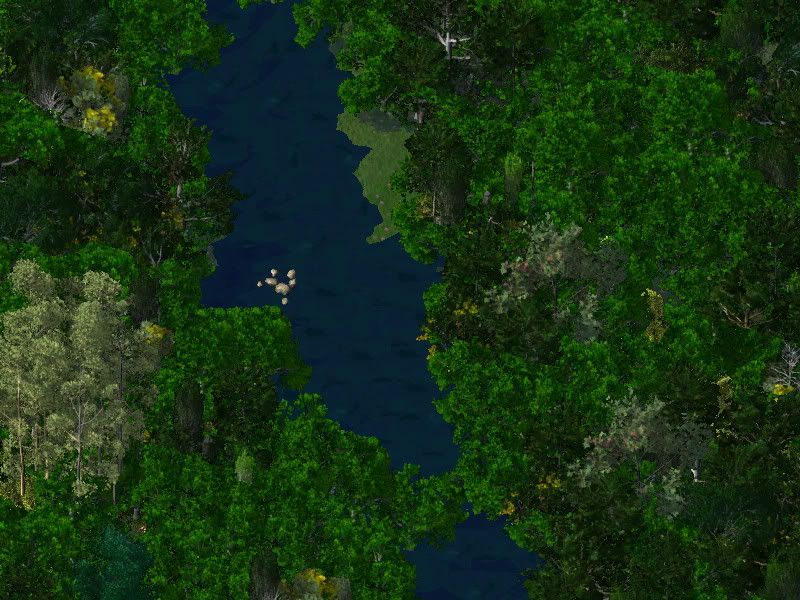 Still nothing of interest, just more of the same. It is moving quite far to the south though, it can't go too far or we'll run into the chaotic terrain back when we first crossed the water again.
Okay, now there's something of interest. Development. Hopefully these people are friendly like the people of Tarac were.