- U P D A T E   2 2   F E B R U A R Y   2 0 1 0 -
I updated the first page by adding a bonus Population Density Map.
I'm working on my Altair update now, so stay tuned, peeps. Here's a sneak-peak at next week's addition to the story; I give to you the Altair Subway Map...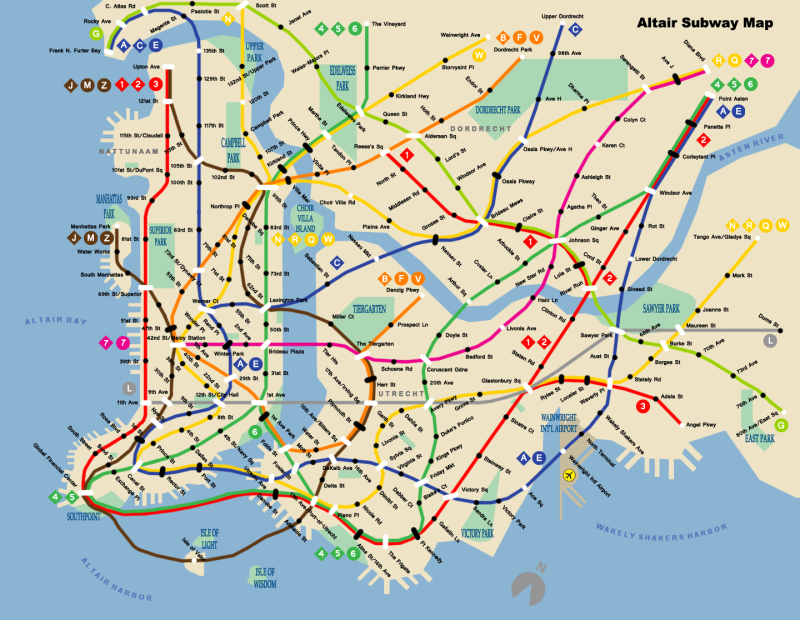 Full version here.
Be seeing you...