After yesterday's landscape fiasco I was hard pressed and super annoyed with the ugly spewing forth from my cliff edges. I was about ready to ruin everything and just start over out of frustration. I never did find any real solution as to why the anomoly occurred or how to fix/prevent it in the futute.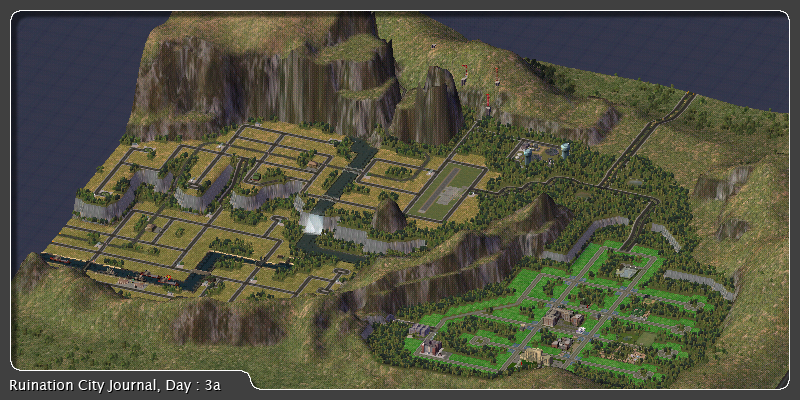 Carefully weighing out my options I decided to scrap all the areas that were giving me trouble and to rework my initial design.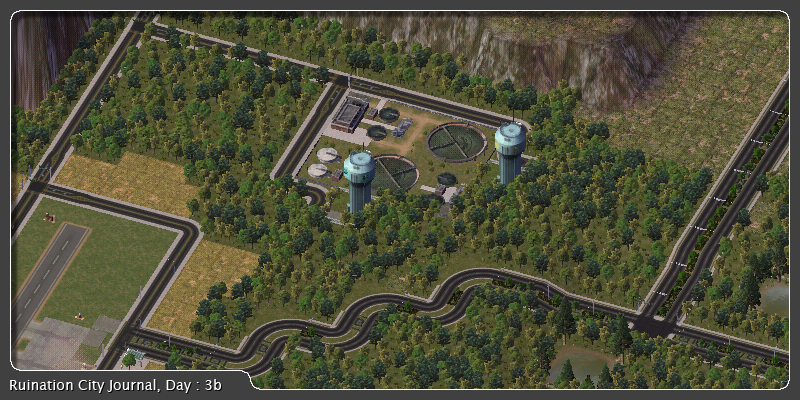 After extensive layout work I took extra care in the placement of my water facilities to ensure and protect against a befouling of my vital systems in the future. I don't know if its considered but I made a purposeful note to run my pipes directly from my source to the purification plant before sending them out into the city in an effort to minimalize contamination.
With the rebuilding and redesign I took the time to add in numerous water features as well as populate them with useful odds and ends. Namely this docking port for commercial industry. I figure coupled with the air field and the ground rail I should have more than sufficient means of tansport for my manufactured goods. I love how the crane moves back and forth loading the barges.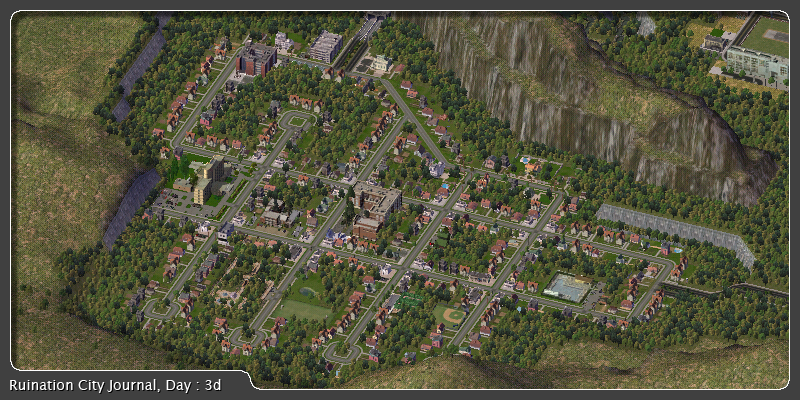 With all the civic amenities any sim could want the residential sector of Subtle Blow is finally complete. I think I went a bit over board on the trees though. After I opened the city gates the populace flooded in with great speed.
Things took off quickly in the industrial sector as well. A little too well in fact. After lowering taxes to bring in some new business I quickly out numbered my job to citizen ratio by 10 to 1. I'm going to need to zone in some denser areas real soon.