Myon Space 5: Discovery
Sorry for the delay, things have been chaotic recently.
Wed. June 14th, 0150AL (Note the date: This occurs before "Lost")
CS-2 Valmal
Paþü: Nothing abnormal coming up on subspace.
Captain Laura: Good. Prepare to exit Wapbervlex.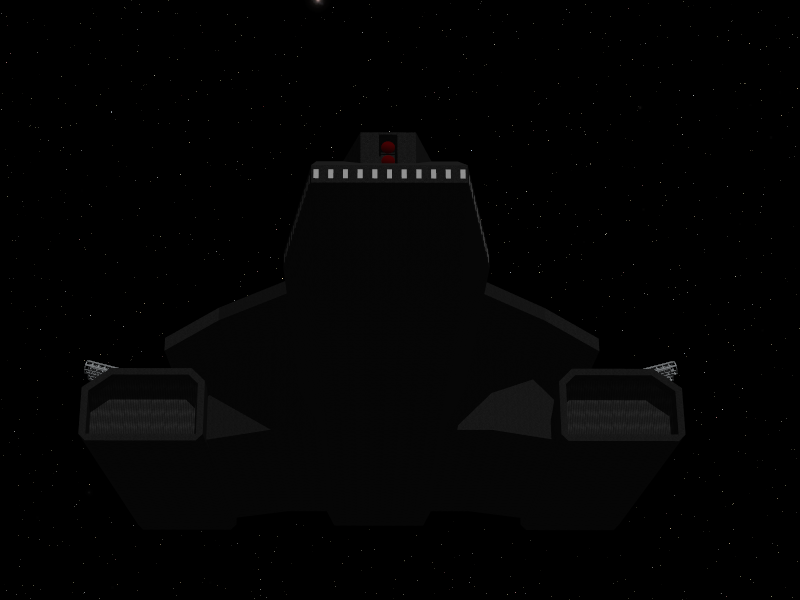 The blue glow surrounding the Valmal opened up, and spat the ship out into regular space.

First Officer Vashuri: Now, just what can you see out there?
Crew 1: Just like the long range scans, there seem to be 9 planets... wait, I'm detecting something else.

FA Vashuri: What is it?
Crew 1: It's pretty small, and appears to be rich in titanium and tungsten. Seems to be the remains of a ship of some sort.
Captain Laura: Can you tell what sort of ship it is?
Crew 1: No, it seems to have taken quite a bit of damage. It's in an eccentric orbit around the second planet. Seems like it was adrift and was captured by the planet at some point.
Crew 2: Is there anything else similar to it?
Crew 1: Nothing noticeable. If it got hit by an asteroid at some point, any parts that were broken off are likely scattered about the solar system and too small to notice. And that's assuming the parts didn't crash into one of the planets.
Captain Laura: Set a course for planet 2
Crew 3: Yes ma'am.
2 hours later
Crew 1: Beginning thorough scan.

FA Vashuri: Weird. It looks vaguely like an LC-2 dropship... but it can't be. There's no record of any dropships ending up here.
Captain Laura: Even so, it does have the same hull composition as one as well.
Crew 1: Well, we'll soon know if it is or not.
Alarm: *BEEERNT! BEEERRNT!*
Captain Laura: What?
Paþü: Something just appeared out of nowhere!
Captain Laura: Raise shields!
Crew 1: There's nothing registered about ships anything like this... the ship appears vaguely like Lagomorphian ships, at least in that it seems to use organic parts, but other than that, nothing. Whatever it is, it's blocking any thorough scans, both of itself and any other scans of the wreckage.
Crew 2: I'm receiving a transmission.

FA Vashuri: On screen.
The screen turned on to show a room with stone walls and bamboo-like supports, as well as a short haired blond humanoid that some others already knew.

Cormani: Greetings. I am Cormani, and I mean you no harm. However, I must take this wreck for now.
Captain Laura: What?

Cormani: The wreck must be taken due to factors outside of my control. That is all.
The connection ended and the other ship suddenly grabbed the wreck in a tractor beam and once the two were close enough together, both suddenly vanished as quickly as the other ship had appeared to begin with.
Captain Laura: Okay... that was different.
Crew 1: There's no sign of either them or the wreck anywhere on sensors.

FA Vashuri: Could you tell what the wreck was?
Crew 1: I'm not sure, but it did seem to be an LC-2, somehow...
---

Ryoko: Meuri Yuul!

Lyhoko: Ül Fleza!
Kyon: Great, there's two of them... And according to the translator, that would be Merry Christmas.

Lyhoko: Scrooge.

Ryoko: Where's your spirit?