Bayside Revealed
Bayside Revealed
In Harar Chapter 3, I showed you the process of turning the coastal segment of Bayside into a lush marshland instead of a bland generic green area. In the upper northwest of Tile A2 in the Harar section of the Schulmania region, Bayside is among the first work I have done in the new area. The featured location is near the northernmost point of the southward-pointing Huddleston Bay, a massive multi-large tile feature south of Schulmania. I am sure there is some sort of official geographic term for the 'vertex' of a bay, but a cursory glance at internet searches for such a term has been fruitless. Perhaps I shall coin one. So, in the absence of an official geographic term for such a point, I now deem it to be the vertex of the bay. So, all of the dictionary folks and word origin researchers, take note. Here it is: 'bay vertex' [bey vur-tecks] (n., pl. bay vertices) the highest point of a bay opening to the south or corresponding point for a bay opening in another direction. Origin: Harar, Schulmania. First appearance: Simtropolis, December 2010. Whew, finally assured myself reference book immortality. Another tick on the bucket list...
And now, back to business. I demonstrated the landscaping process step by step in Chapter 3. Now I will show you the finished product. It features the addition of a liberal sprinkling of PEG and RRP wildflowers - the more subtle ones: white, light yellow, orange. There's a touch of pink and blue in there for good measure, but just a little for adding contrast. I added trees along the periphery of the marshy area and additional grasses as well. The overall area I have been working on remains quite small. That is apparent when you see the zoomed out pictures. I do not think I will tend to every part of the tile with as much detail as I have this part.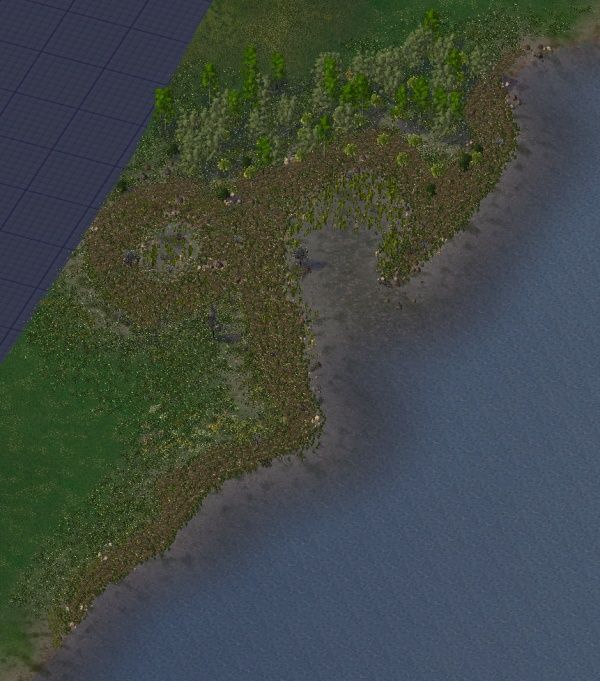 The entire extent of the area featured in this update is shown above.
A closer view of one of the distinctive landforms.
And now, for your viewing pleasure, the balance of the Bayside pictures...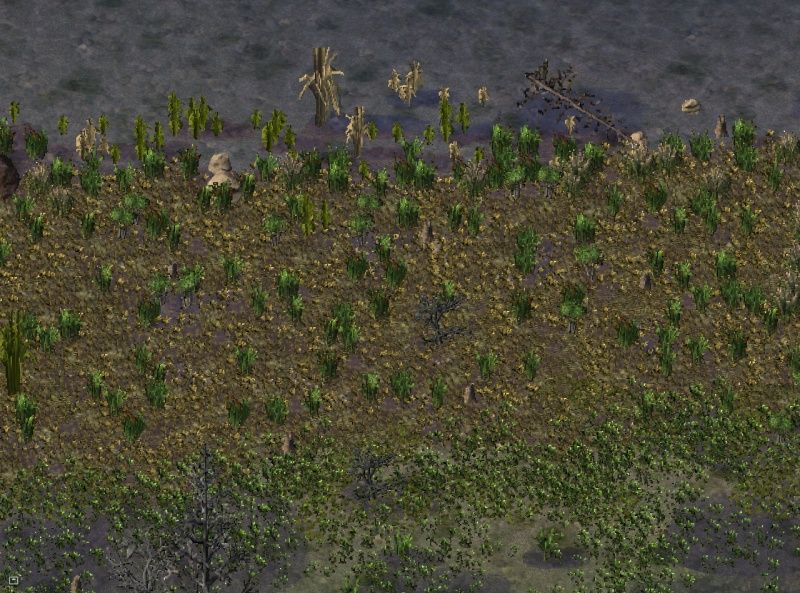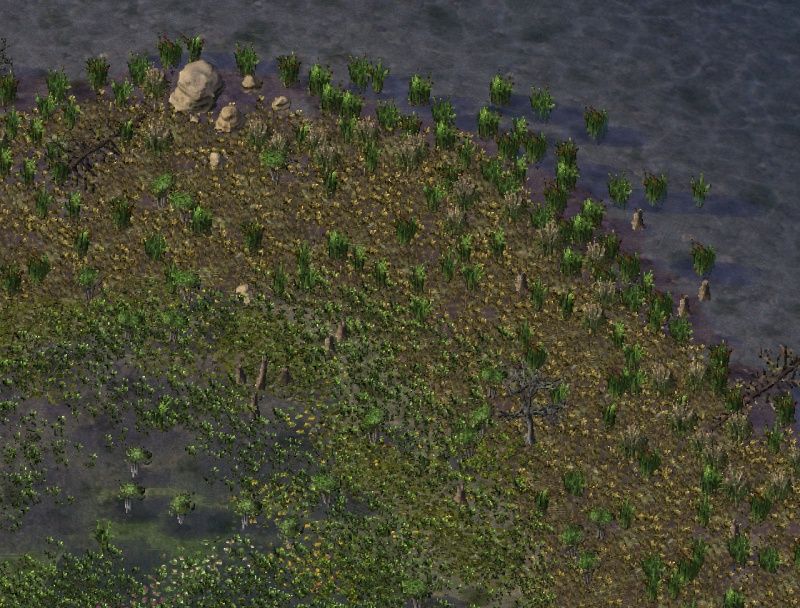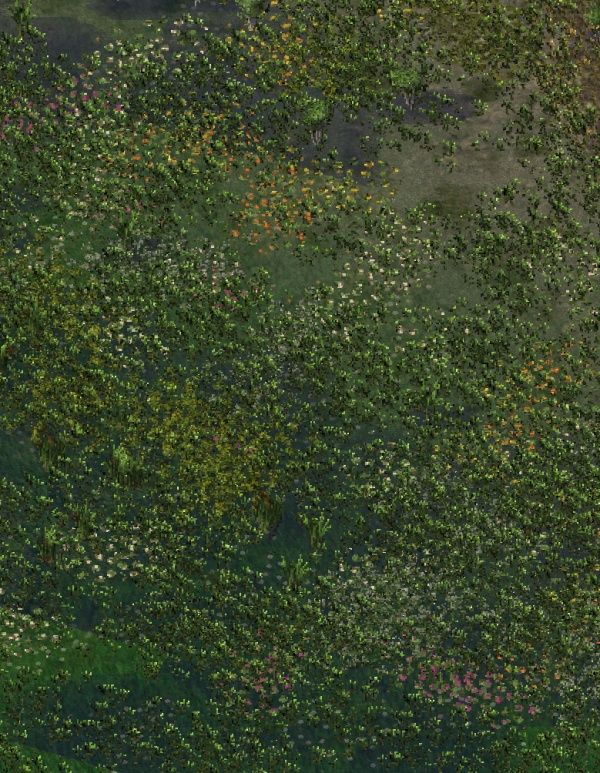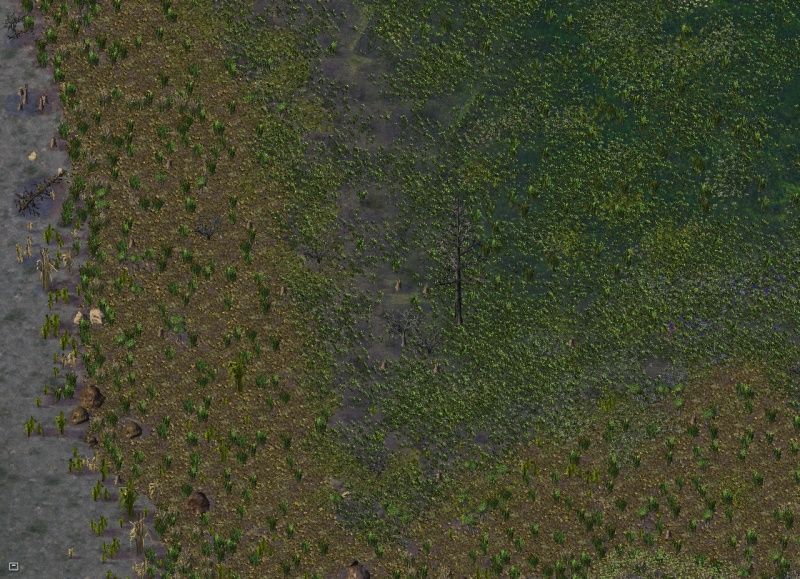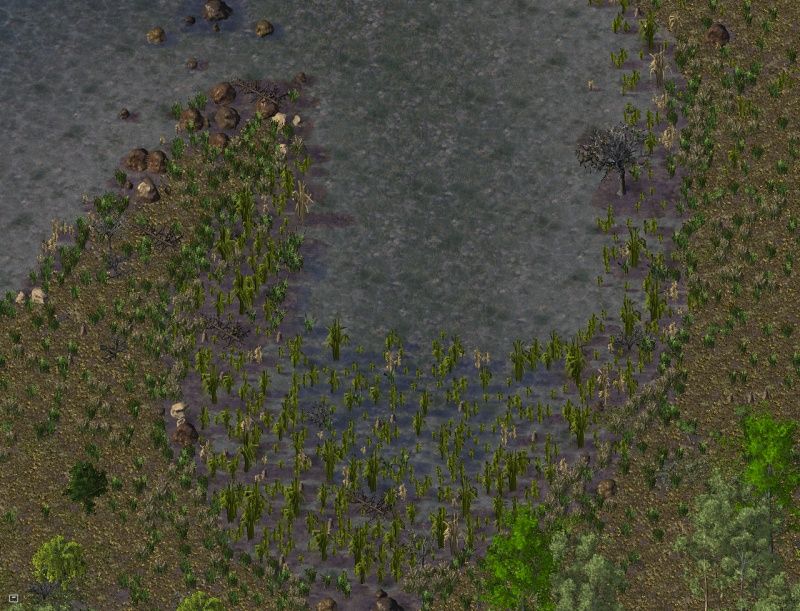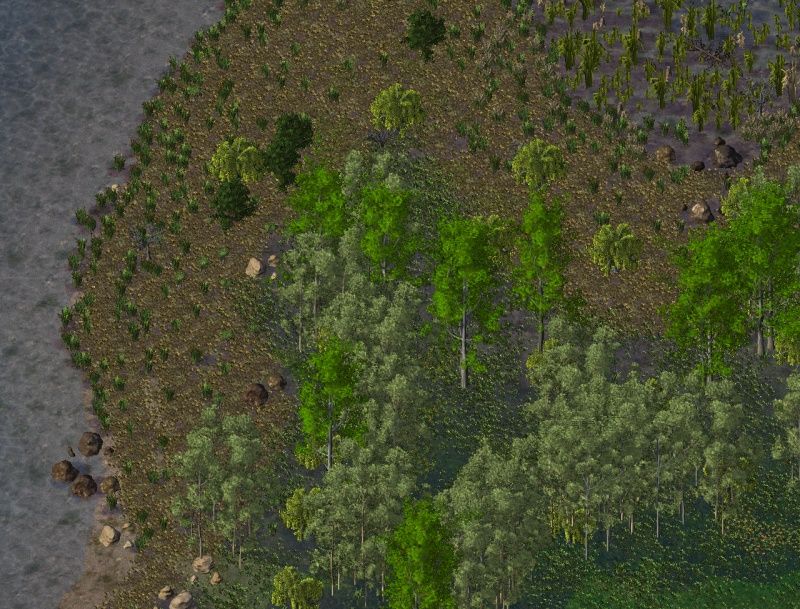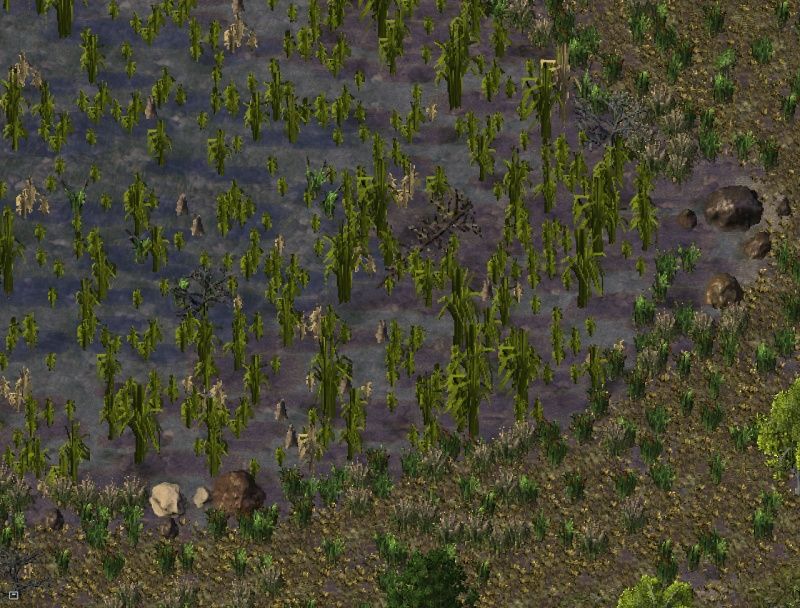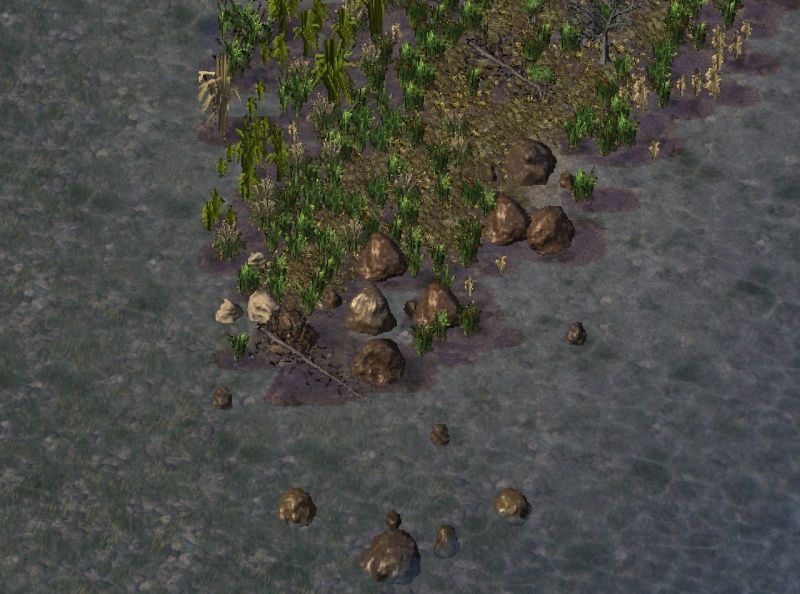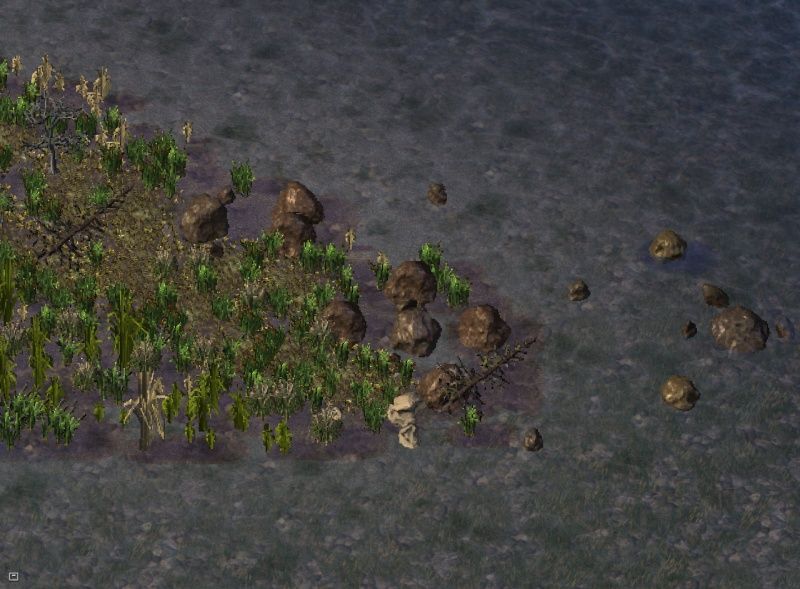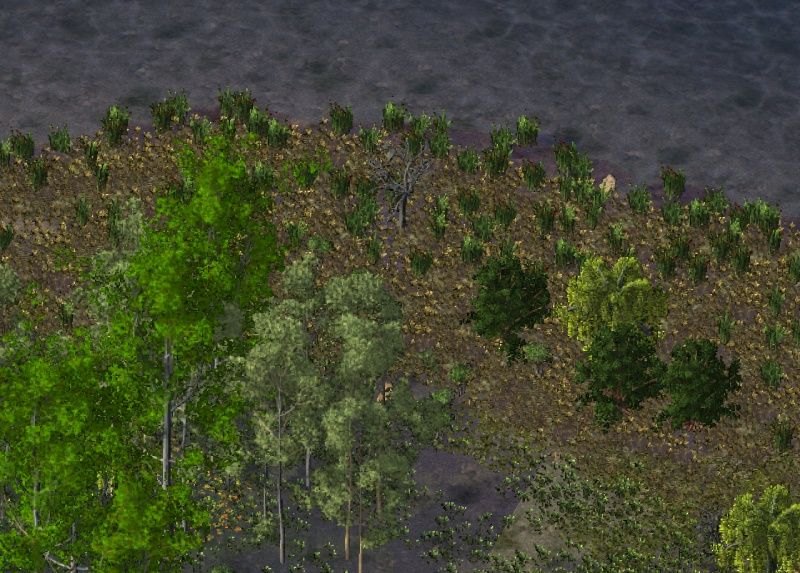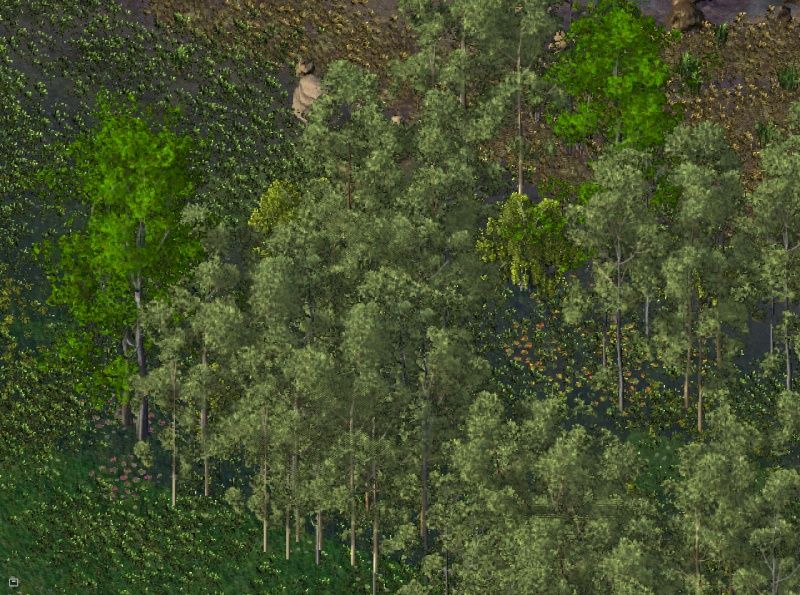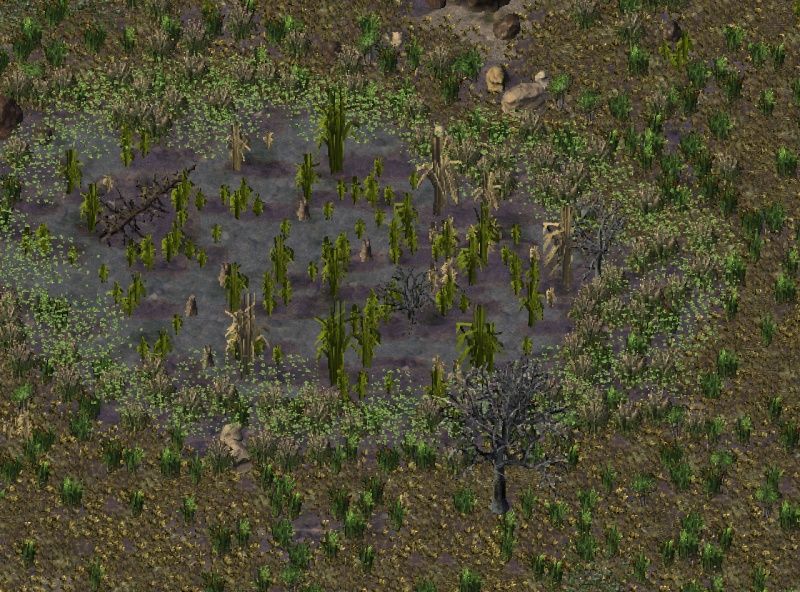 Enjoy!
---
Welcome, Harar visitors!