Mountain Rail Spiral (Take Two)
Mountain Rail Spiral (Take Two)
Well I have been at it again... building my second version of the Raurimu Spiral Railway.   I mean why build a boring railway on flat level ground when you can give it a twist or two, and build it up a mountain wrapping though pine trees, around a camping ground, past mountain lodges to then eventually wind its way down the other side to complete an entire return loop around the perimeter of a large SC4 tile!    Now that is one cool UDI railway.
Once the rail line starts its climb up the mountain from the town below it narrows down to a single track...  alongside runs a narrow pine trail leading to a popular camping ground.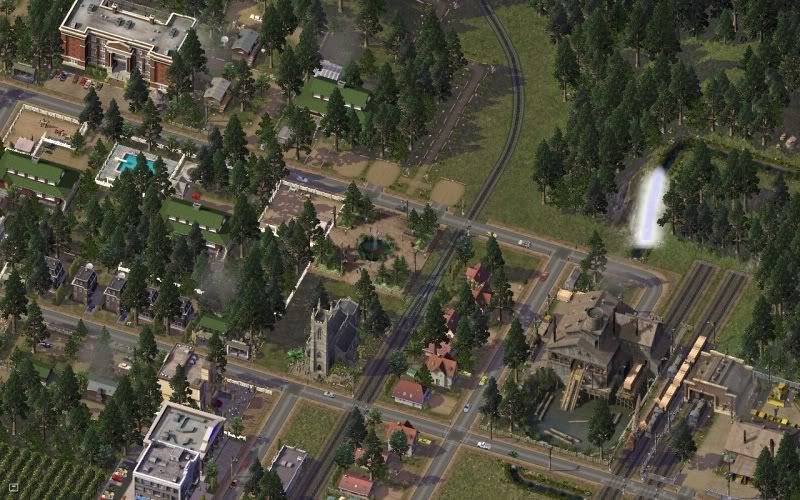 The spiral loops back in a horse shoe and then continues up the side of the mountain where it enters a tunnel, still climbing, looping completely back on itself to cross higher over the lower tunnel portal.
Shortly after it reaches the summit it then starts its decent, which comprises of two switchback horse shoe loops to bring the railway down to the other side of the mountain.
The railway loops almost entirely around the camping ground.
Lower tunnel portal with the upper loop of track crossing over the top.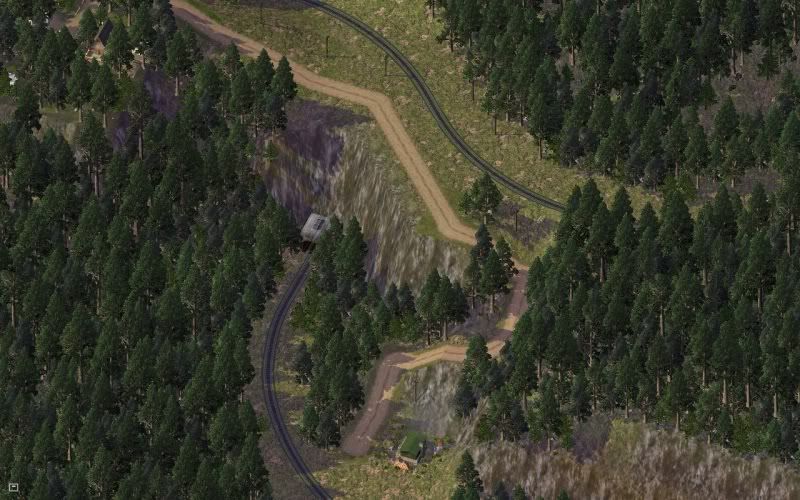 The reverse view, showing the tight inner spiral.
The summit of the track is over the river culvert.   The height of the waterfall give some indication of how high the railway has climbed.
The double switchback decent on the other side.
The mill provides some useful jobs in this otherwise isolated area.
As always there is never any shortage of terrain still in need of detailing.
Looks good... can't wait for s'more!