Dierapyamuk Invasion 7: Gamo x Jamo? (Boy or Girl?)
Sat. June 10th, 0150AL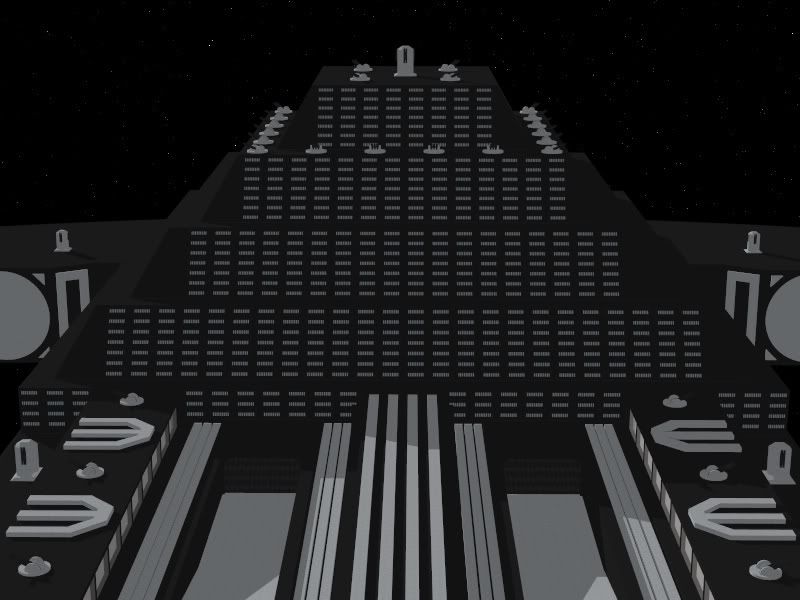 Brian looked around at the room he suddenly found himself in. All of the walls as well as the floor and the ceiling were metallic, and various computer terminals of some sort were visible, as were several holographic displays. He yawned, and looked down. The part of the floor he was standing on was sunken down a bit, separate from the rest of the room, but otherwise appeared normal.
He shook his head, feeling like he was about to fall asleep, and noticed that he was wearing his pajamas. 'Is this a dream? I don't remember ever realizing I was dreaming before.'
He turned to walk over to one of the consoles, and then everything went black for a second, then everything came back to normal.
'What?' He looked down again. He had indeed taken a step over towards the console, but for whatever reason, he felt even sleepier than before.
A door that he hadn't noticed before open, revealing someone, either a Zuke or a Muphridian, and of undetermined gender. Whoever it was had black hair, and was wearing something that looked vaguely like a blue military jumpsuit.
Alien: Hello.

Brian: Heh?
He wanted to say more, but the sleepiness he was feeling prevented him from putting his thoughts into any recognizable sentence.
Alien: I noticed you two were together recently.
'Two?' Brian looked over to his right, only to see a wall. Similarly, a wall was behind him, and to his left, though this wall wasn't as long, and stopped before the middle of the main room, where the speaker was.
Alien: Hm, you're more awake than I though. Don't mind me, I just want to see what happens.
Voice: Wha?
'Must be the other person, whoever it is' Brian thought, and then yawned again.
Alien: Beside, you already did it yourself if what Muchi said was true.
'Muchi?'
The person walked over to one of the consoles and placed their hand on it. Suddenly, everything went black again, and then everything reformed, once again. He notes that his head feels oddly heavy, but before he could do or think of anything else, everything goes black for a third time, this time everything stays black as he finally falls asleep.
Brian slowly wakes up and groans, not remembering anything about the mysterious alien, or of the odd room. He wonders for a second why he couldn't hear Brad's snoring, then decides he must have gotten up already and sits up without opening his eyes. However, he quickly opened them when his sitting up caused hair to fly into his face.
'What? My hair isn't that long... or brown, either.' He then looked around the room for the first time. 'Why am I in Tara's room?'
'Ah, that's it. I must have overslept, and Brad and Tara decided to play a prank on me, and dressed me up like Tara and put me in her room, just to see what would happen. Wouldn't be too hard as I have the wig and stuff from the last day of school, and it does appear to be quite late judging by the light coming in though the windows.'

Brian: I'm not falling for it, you know.
'That sounded a bit odd...'

Brian: Where are you two? I know you're out there.
'Okay, why does my voice sound weird?'
Brian then reached up, grabbed the hair, and pulled, only to be rewarded with a pain in his scalp. He let go in shock and his hands flopped down, bouncing off of something on his chest.
'The fake ones didn't feel like that...' Just to be sure, he grabbed them, then screamed.

Brian: YEEEAAAAAAAAAAAAAGHHH!!!!
---
Leech: Current Exploration: Leech votes:
A: Return to exploring the island forest area -- 0
B: Explore the cliffs around the island, and the water along the coast -- 1
C: Examine the small islands seen off in the distance -- 3
D: Other, please specify in reply -- 0