Election 2010 - The voice of the voters will be heard
Schulmania's 2010 Election
There are two new towns in the Kingdom of Tenne to debut, Watts Bar and Sunbright. Which one will be the next update in Schulmania? YOU DECIDE! Simply post your vote in the correct topic on the Schulmania Blog [link here] (please post in the blog to avoid cluttering the thread) with the name of the town you want to see next. The town with the most votes when voting closes will be the next update.
HOW TO VOTE: Type your choice (only valid votes with a town name in them will be posted). You will be prompted for a name and email. You are welcome to put yours in or if you would rather not, feel free to use the name "voter" and email of voter@voter.com and website of www.schulmania.info.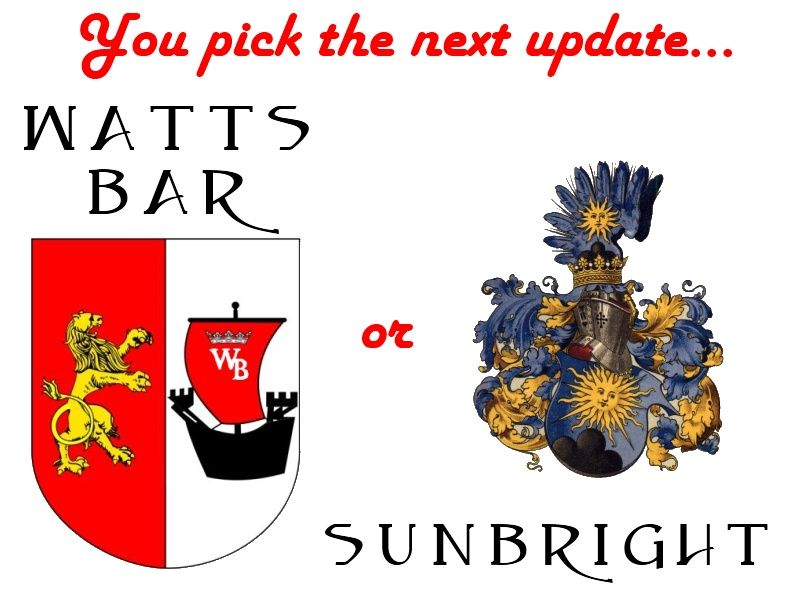 You'll know who wins when you see the update. How exciting...YOU get to decide Schulmania's next move!