Myon Eur (Air)
It's been quiet in here...
And so, before I post the next update, (tomorrow, most likely) here's an ad for Myon Eur (English translation: Myon Air) that also shows a new plane I recieved off. The backgroun is from Yintar.
For those of you who can't understand Myonian or Zukish, it says the following:
Myon Eur
We will take you places
Myonian is closely related to English, though, so the words might look familiar.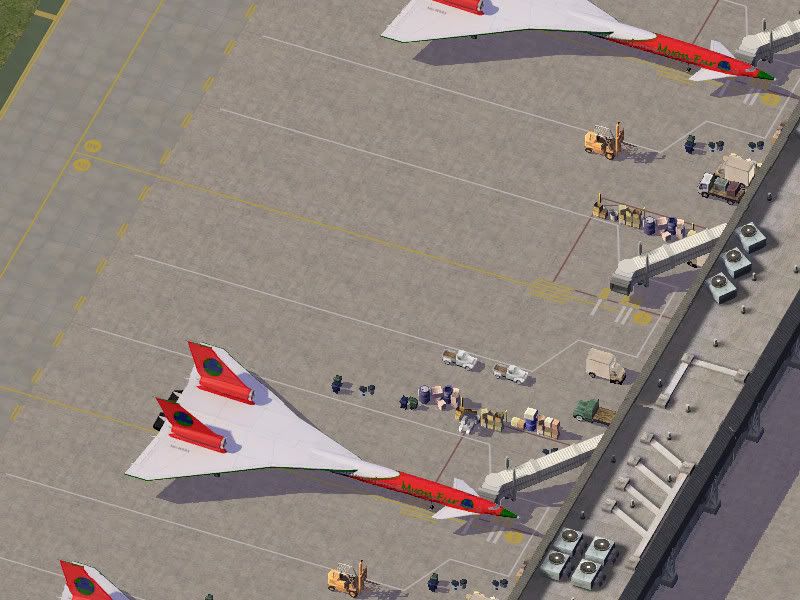 And the same plane(s), at a terminal at Galesfe Spaceport.