Update 3 | Posillipo Island (2)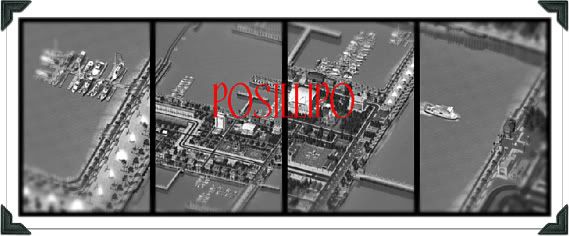 POSILLIPO ISLAND
ISLAND TWO
Well everyone voted on have i2 as being the new island ! So It's not completely finished, well  neither was the first, but I am still going to update you on the progress. The second island has some cool things on it.
 Mary's Marina is first on the list. With 5 docks it is the largest marina of the two islands.
The Marina is surrounded by seawall, $$$ homes on the shore, and DC Bridge. Which we will look at now.
DC Bridge is actually only a bridge for a short span on each side of the actual bridge are long land bridges. The Land bridges also serve as good wave breakers for the marinas on the inside of the bridge.
The people enjoy having the bridge because some dislike having to ride the ferries back and forth.
The next thing is. The islands are also a small country so they have to have a Government center. Here is Capital Square.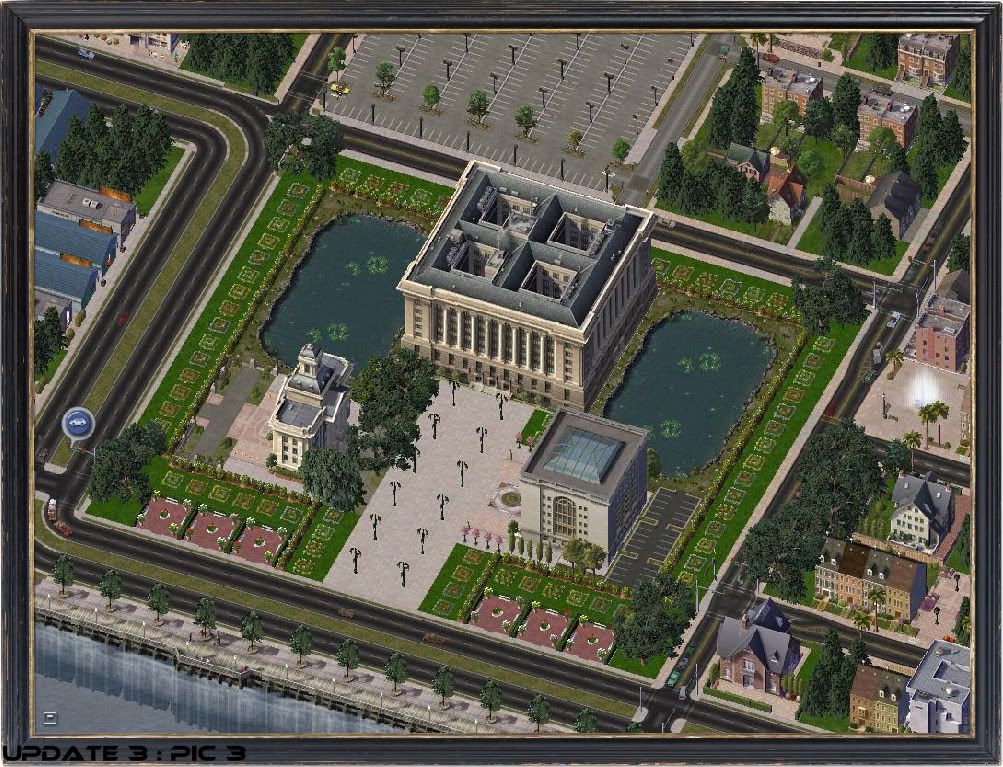 And now there is this awesome little park sprang up ..
B.K.B. Park..
The park has four ampitheatres at which people love to go watch singers perform.
Like it so far ??
Well what about this ..
Finally a full "area" shot.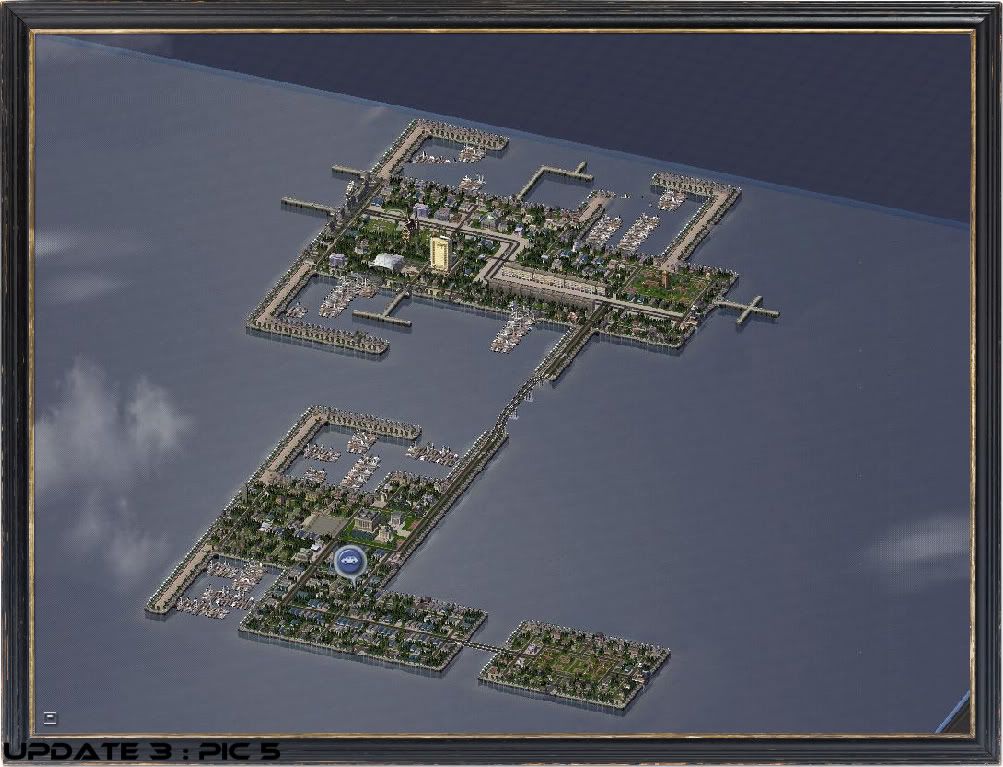 THANKS FOR READING ..
COMMENT !!