Twin Peaks- where it all started.
The city of Twin Peaks was built on an island with a pair of extinct volcanos. A 3rd Volcano serves as Thunder Island and is between the mainland and Twin Peaks.
Ok, the left volcano is a lil unrealistic, but it serves the idea I had of having a part of the city "under the shadow of the mountain".
That is a shot of the city laid out before the power switch was flipped.
This is a shot of the section of Twin Peaks I dubbed Hamilton. The Seafirst center is a plop lot boosting my residential demand. Yes, I use mods. The tram park to the north was re-designed later on.
My fav shot. This is Twin Peaks fully laid out right before the power switch is thrown.
This is the small community of Hamilton. It's more of a town, Twin peaks is seperated from Hamilton by the massive interchange, the north volcano over to the west where the diagonal avenue is. South of that is Hamilton. There are farms
A close-up of Twin Peaks before ground breaking.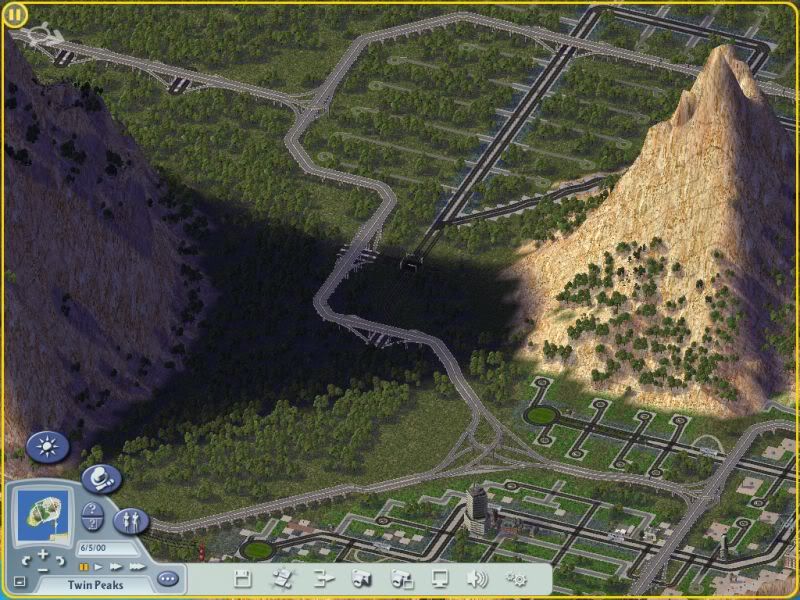 The highway between the mountains.
Before I forget, this is the industrial sector.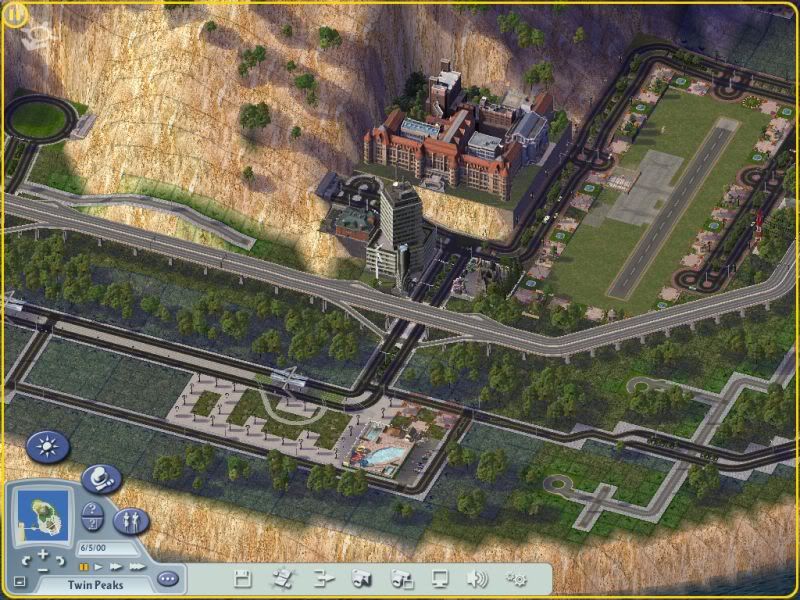 This is an old shot of the tram park. I uograded to a grass texture and made some changes at all 3 loops.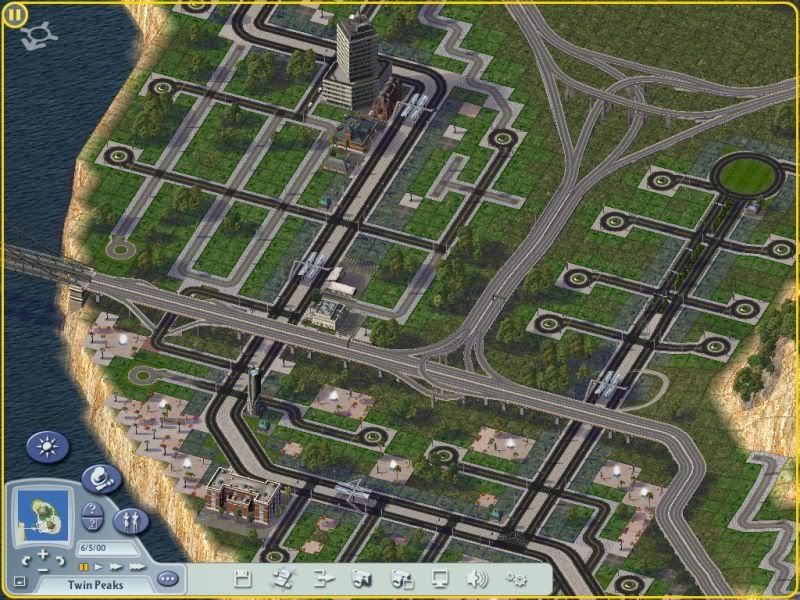 Looking south at the heart of Twin Peaks.
A night shot with new highway lights installed soon after establishment.
This is the seaport and part of the industrial sector at night.
This is the last shot for the night. The city changes a lot. I like having the city map and date from the game displayed, helps sequence the pics and everyone can see how long development took. I'm looking forward to uploading pics of Wilson. It has over 213,000 residents, I didn't follow a grid system either. I went with more freeform design so I could integrate my love for green space and trees. Helps with land value and pollution too, so it's win win.That city will Come after the next entry. The next entry will have pics of Twin Peaks further along development, with a redwood forest and CBD with canals. Oh, and the farming community of Hamilton. Lastly, I have a lot of shots, If most people are like me, I like to see the city rather than read about it. Wilson will be well worth the wait ;D Please enjoy. Do Svidaniya