Campaign of Conquest

By the winter of 1812 the United States had gained a lot of ground. Virtually all of Virginia had been captured by American forces. In this south The Americans were making decent ground, but at a much slower pace. All in all, the United States looked to be well on their way to capturing the original colonies. An imperialistic United States was a new concept, but one the american people were enjoying.
The American Army, unlike during the US Revolutionary War, was able to just march on through their enemies. Either the Americans were mightier.. or The British simply weren't able to offer the fight that they once could. Either way, things for the fledging SimNation looked bleek.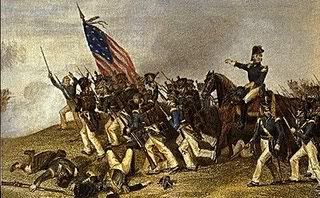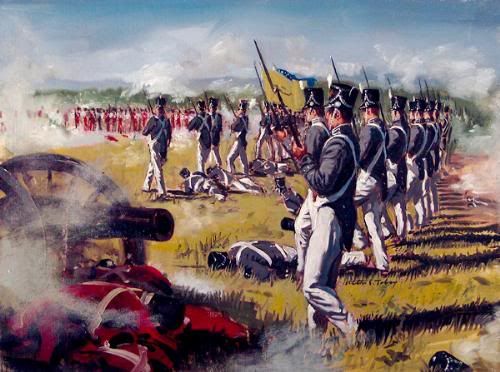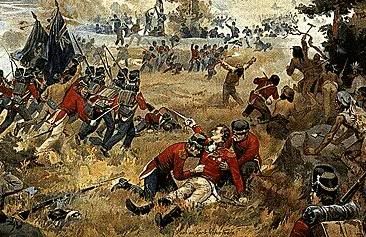 One thing most Americans did not know was that the majority of british forces had yet to arrive. Most of the forces that The Americans have faced were local SimNation militia... British Military garrisons.. and advisors. The intense success that the american's saw made them believe they could get more than just the original 13 colonies. The Americans had made their way all the way into the New York colony and decided to turn their sights north. The British however were ready for this. Several ships had used the St Florence river in order to get fresh and much needed reinforcements down into the Montreal and Quebec areas. One such place to get more troops was Queenston Heights. Queenston Heights was geographically located in a perfect place for the Americans to try and make their way into Canada.
The American Army started their march not expected to see much resistance until actually reaching the town of Queenston Heights. Under command of Major-General Sir Isaac Brock, British forces marched out to meet the Americans in the woods and fields outside of the city.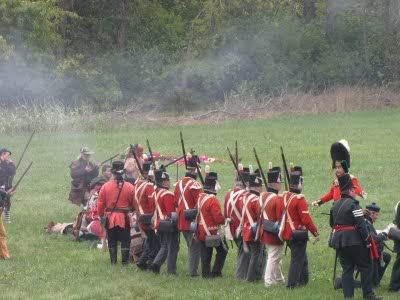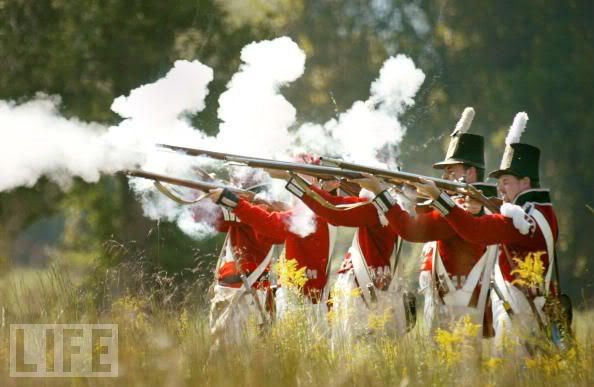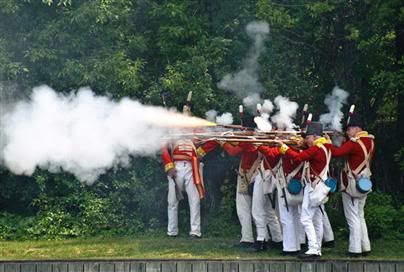 Despite not being ready for the British, the Americans were trained enough and experienced enough not to be caught off guard and quickly setup their battle lines.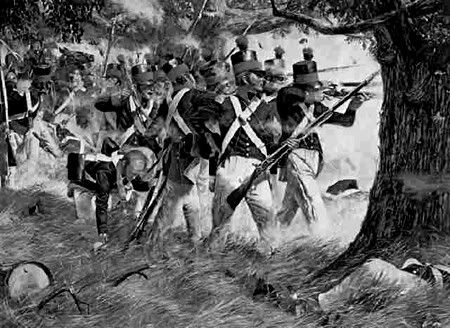 Under command of Sir Isaac Brock, however, and fighting against fresh troops, The Americans stood little chance. The British advanced on the Americans much like the Americans used to advance on the British.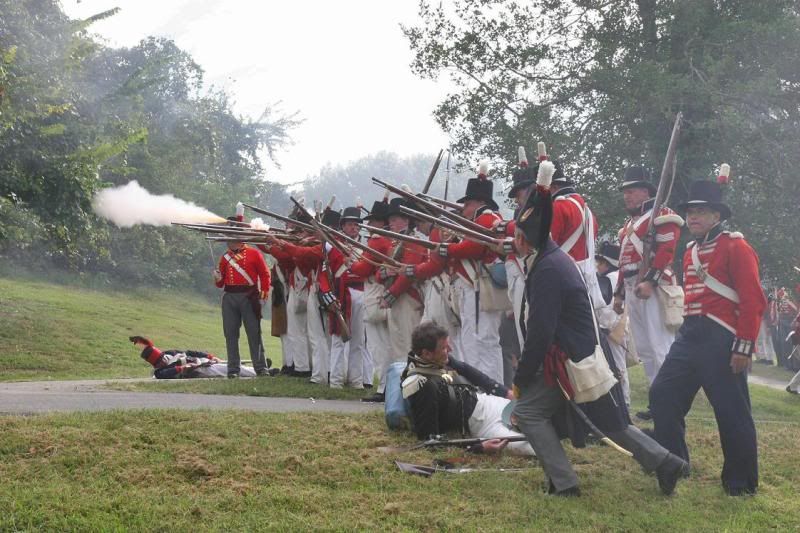 By the time the battle was over, Sir Isaac Brock was a hero. He saved Queenston Heights from the imperialistic Americans, and it looked like the tide of war might change. Sadly, Major-General Sir Isaac Brock had fallen in battle.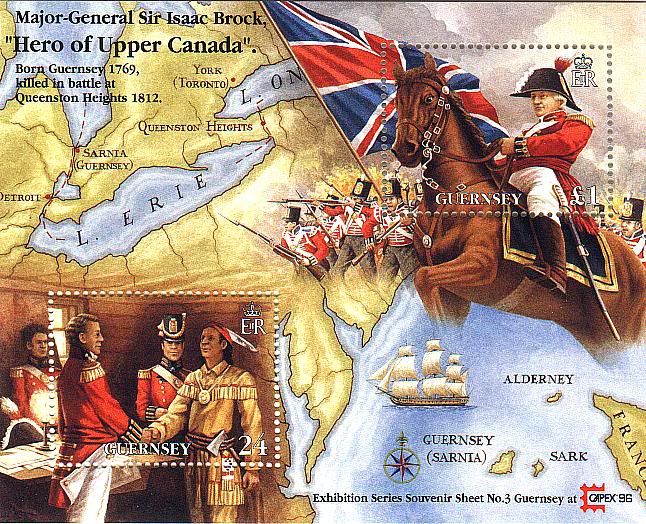 Back home at the the colony of Vantieg, The local Vantieg colonial government had sent message to the British and SimNation governments that the colony, while apart of the United States, had no part in their imperialistic ventures and wished to remain neutral in the conflict. Such a letter was definately going to put the colony on unfavorable terms with the rest of America and the American Government. Perhaps life in Vantieg wont be as wonderful as it once was?