Galesfe City 5: North Faevza Suburbs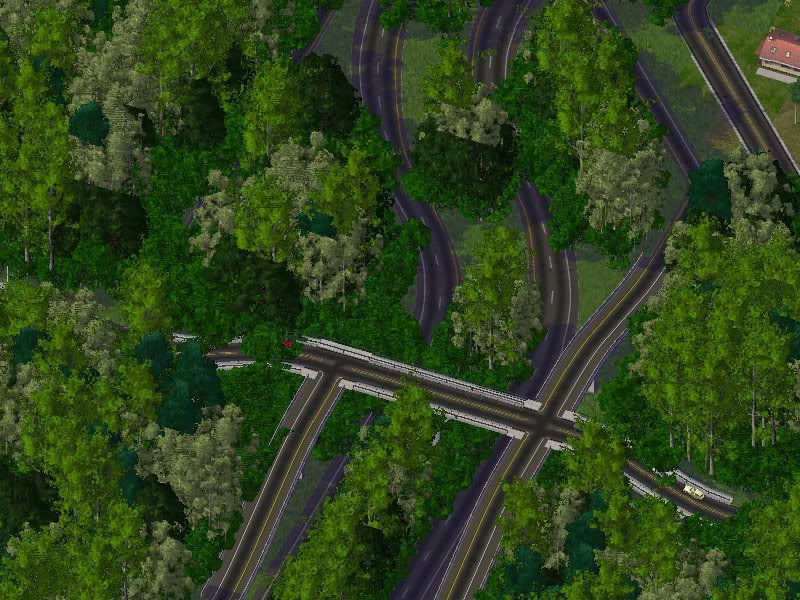 Nick: And now we're back in Faevza again, this time to the north of the part that got blasted.

Nikki: Why we keep having to jump around, I don't know.

Nick: Anyway, this is what the highway will look like whenever it gets around to being finished, with plenty of trees.

Nikki: There is an off ramp in the upper left, it's just out of the way and hard to see because of the trees.

Nick: Off to the left from that interchange is an industrial area.

Nikki: Shiny industry.

Nick: While the houses are off to the right.

Nikki: The development styles over here are quite varied, with simple dense packing of houses--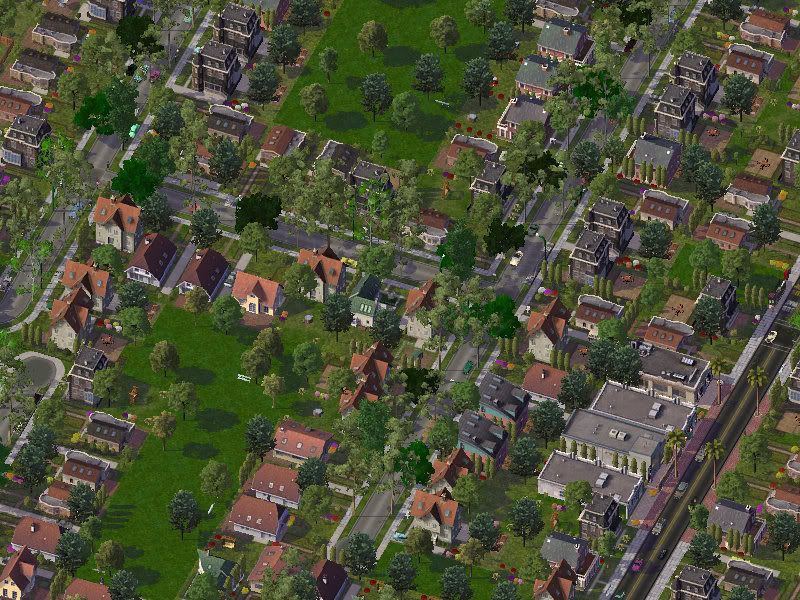 Nick: --to more open green areas in between the houses--

Nikki: -- to more of the same but with cul-de-sacs instead of full blocks.

Nick: The main roads form a large grid outside of these residential areas, with shops and stuff.

Nikki: Shops!

Nick: *facepalm*

Nikki: Hey! These aren't shops!

Nick: Of course they aren't. Some areas have more fancy houses than others.
Leech: The current Exploration: Leech votes are as follows:
A: Head back to explore around the gate -- 0
B: Continue to explore the forest -- 2
C: Head back to base to see if the exploration vehicle is ready -- 3
D: Other, please specify in reply -- 0
Leech: Voting ends tomorrow. *or in 2 days...*
As of September 17th
Leech: Okay, due to bugs in the system, voting got extended by a day. The final results are this:
A: Head back to explore around the gate -- 0
B: Continue to explore the forest -- 3
C: Head back to base to see if the exploration vehicle is ready -- 5
D: Other, please specify in reply -- 0