Galesfe City 4: Lesirta Valley

Nick: The city updates seem to be slowing down.

Nikki: Well, there is so much going on elsewhere, so it makes sense.

Nick: Anyway, we're back up in Lesirta.

Nikki: Visible is part of the cabin area, which spreads down away from the lake into the valley, which while it is lower than the lake level, is kept from flooding by a ridge.

Nick: Off in the northern part of the valley are some farms, which spread up the valley walls in some places.

Nikki: Closeup of the edge of the farming area. They seem to like raisinng animals around here...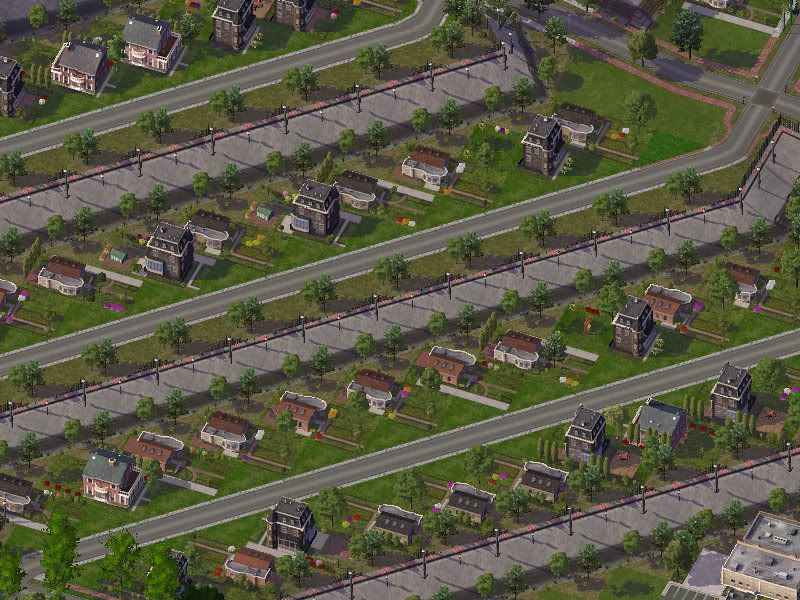 Nick: Of course, once you get into town they build on hillsides as well... even if there's barely any room to do so.

Nikki: Odd that there's an apartment tower in here...

Nick: Fits with the municipal buildings, though.

Nikki: Ack! TP!

Nick: They really need to deal with that problem...