Aslaband and International Village
Well this is a huge update, this update has two updates sections into one.  For example, I'll show Aslaband for section one and the International Village will be section two.  If you have any suggestions, please post them and I'll be glad to improve along with your suggestion.
---
Aslaband
If you like pretty colors, here's a image for you.  This is half of the skyline of the Aslaband Metro Area, and this half happens to have all the bussinesses and wealthy residents here.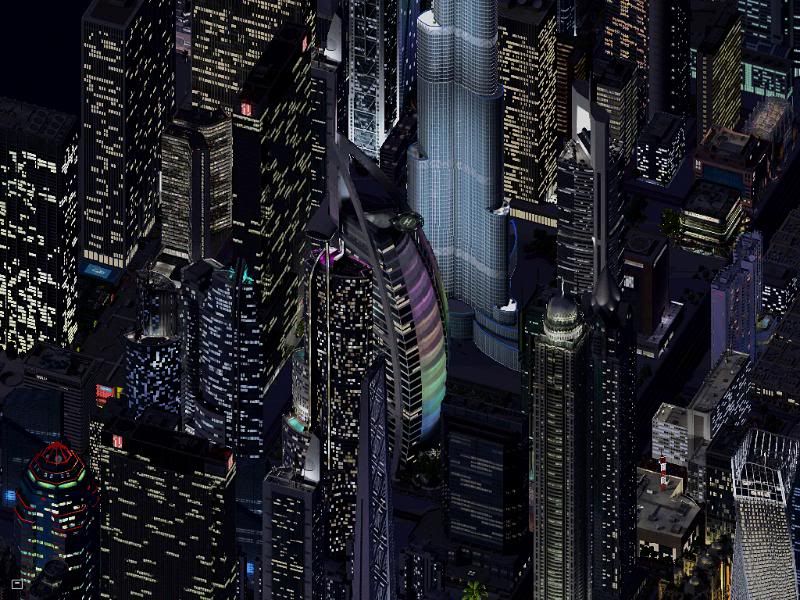 This is what it looks like in daytime, not much like the first.  However, you'll see more detail in this than in nighttime.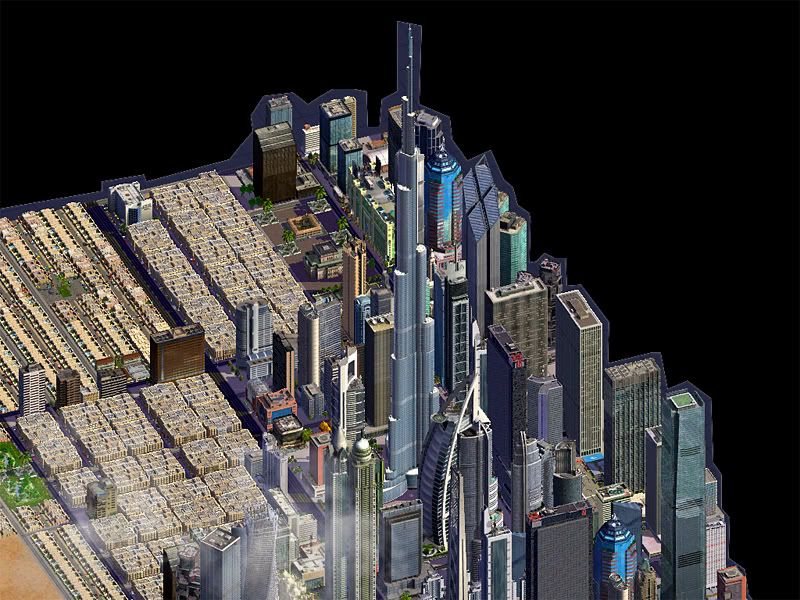 For those who saw the first update on Aslaband, this is the improved version because there isn't so many highrises and no more wealthy condos.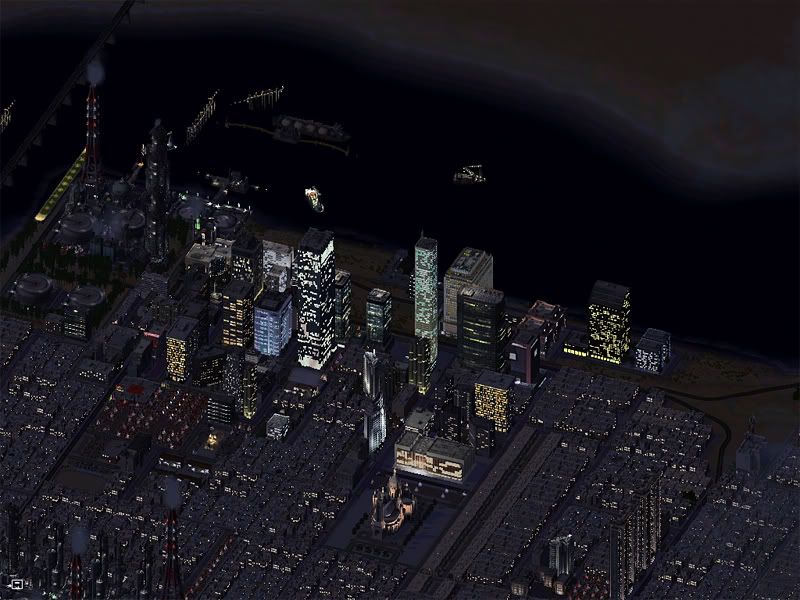 Here's the lastest addition to Aslaband, relating to the people.
1.  AIN Embassy
2.  Onubis Federation Official Church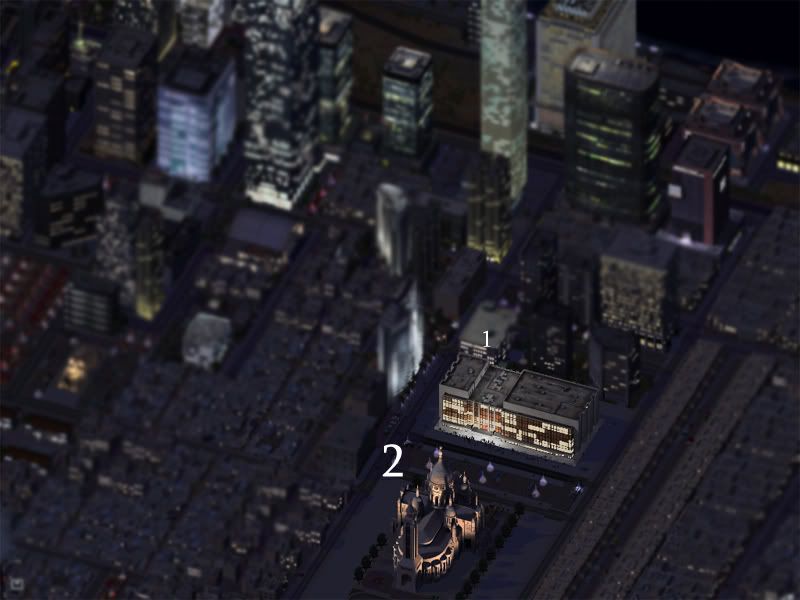 ---
Inte
rna
tion
al Vi
llag
e
This is just part of the entire International Village since this is the first part to be constructed.  However, this is the only part completely constructed and the other parts will be completed in years to come.
1. Paris
2. Germany
3. USA
4. Italy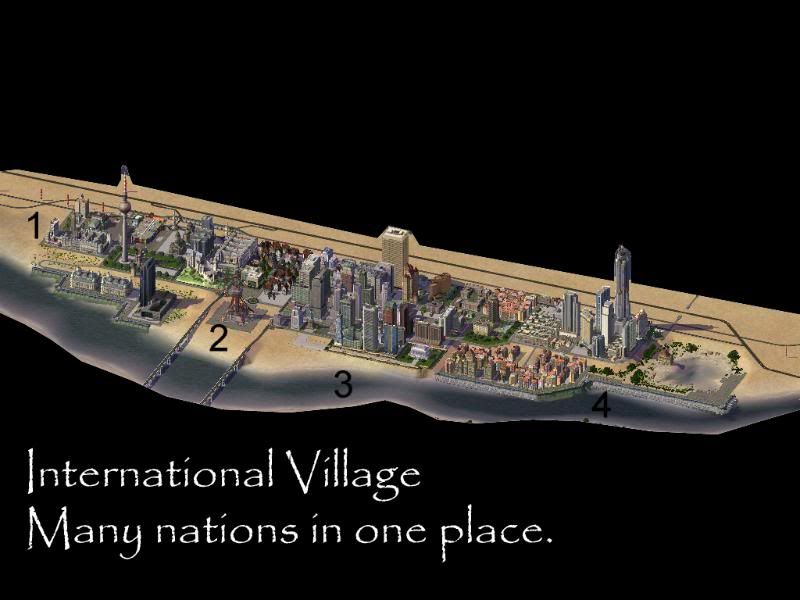 Enjoy the sites!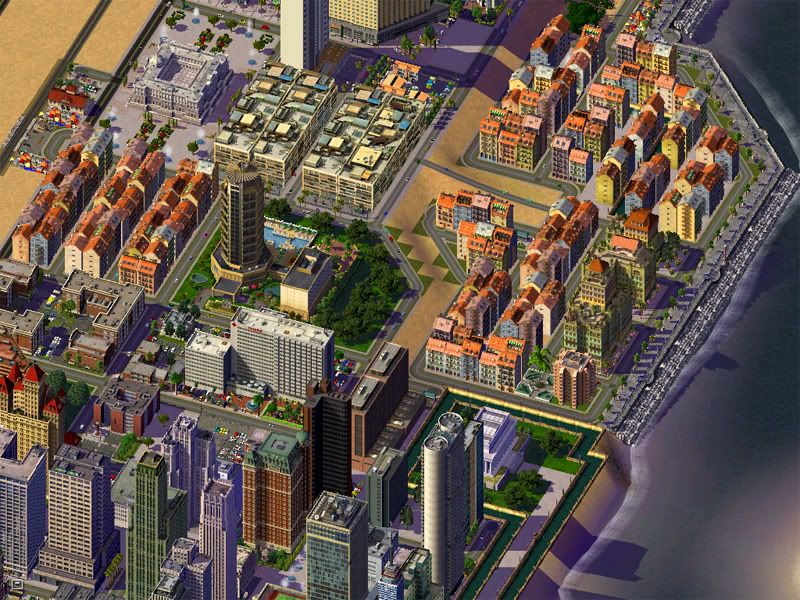 The internationally famous Carson's Mediterranean Resort.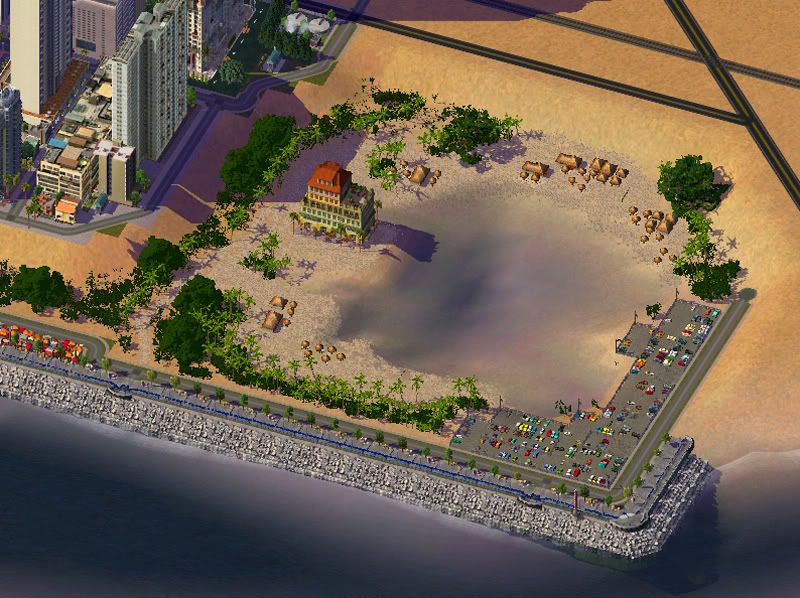 P.S. (Will show more of the International Village, this is just part one.)