Schulmania's Defeats Cause Queensferry's Gloating...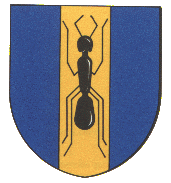 This update is written by the Queensferry Propaganda & Infestation Office, a division of QueensMedia Group, Ltd. QueensMedia Group allows free distribution of this update, since it is laced with so many subliminals and neuro-treats (yes, uleic acid, even in soft copy form) that all who read it or even glance at it or even think about it will be filled with an overwhelming urge to love Queensferry and support us in our quest to take over all and subjugate all to our inspired and glorious vision. All hail Queensferry! Death to all! All hail BuggUla! Death to all! [Please note: if the propaganda's effects seem to be wearing off, please report immediately to an Infestation Center for full indoctrination and an Oil of Onimay chaser. Better you come to us than us have to come get you...]
And now, the feature presentation.
---
Hee hee hee! Hee hee hee!