Summer Partying in San Pedro
This is an update going back to San Pedro... consider it a little vacation getaway from the tropical rain of Mesias and into the less humid mediterranean islands.
Nightlife
Here I'll show some pictures of nightclubs in Carife and also the Riviera (which I may add has been re-done a little bit). As you may already know (or not)... San Pedro is among the many nightlife centers of the Mediterranean, alongside Ibiza and Mallorca. Although, many local conservative politicians and religious officials condemn the nightlife scene as "hedonistic decadence" and "irritating, especially when one is trying to sleep."
The earliest records of nightclubs of any sort were medieval "massage parlors" that were built near the fishing ports, and would laterbe burned to the ground by radical supporters of the Inquisition.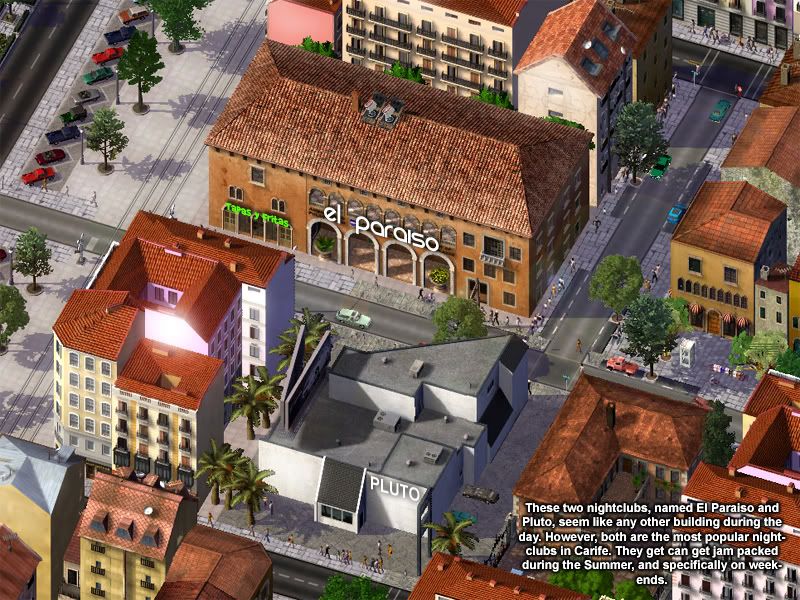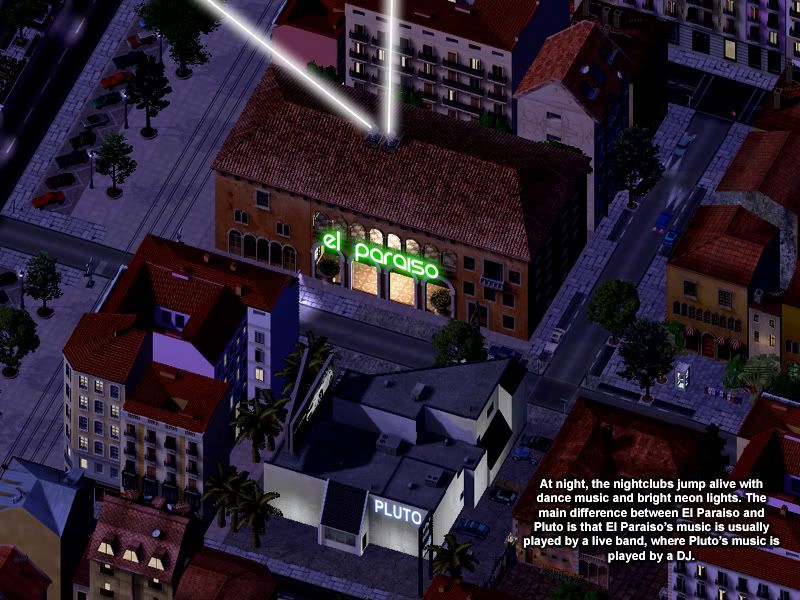 Now, to the Riviera...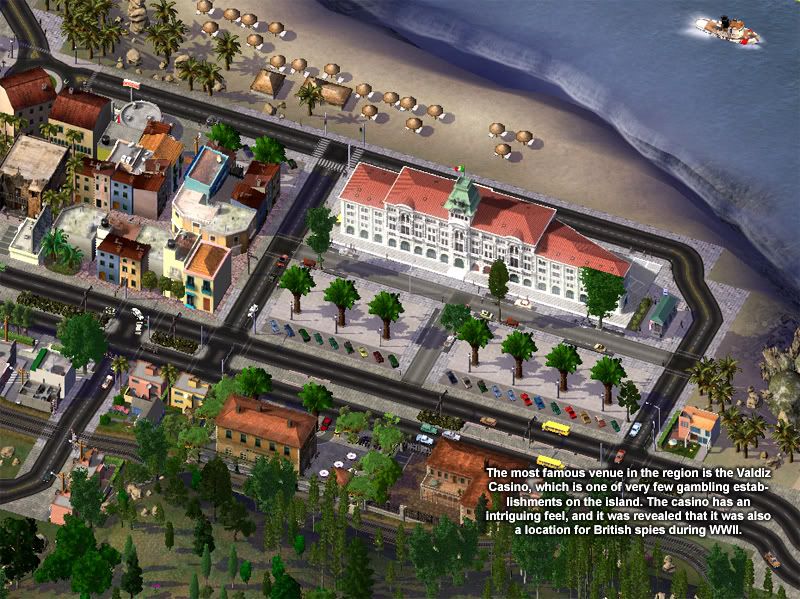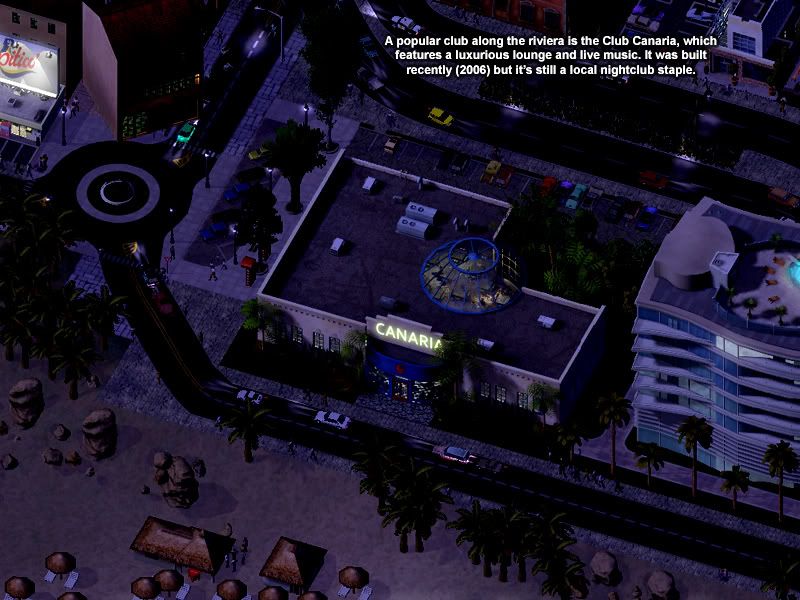 Also, I decided to make a couple of music playlists as an example of the radio broadcasting in San Pedro... and  I might add more music later on. Also, if you have any music suggestions, leave a comment.
Dulcinea Radio plays traditional San Pedro and Spanish music... however alot of the music they play is actually made recently, just made in a traditional way. This station plays a lot of Gitano (Gypsy) music as well.
Radio Discoteca plays vintage Italo Disco. The station brings listeners back to the days when disco music was the latest trend. It's the perfect station for driving along the coastline with a retro Vespa or Piaggio.
Ibiza Radio plays non-stop dance/R&B club music, and is mostly aimed towards the club-going nightlife fans that live in San Pedro. Being close to the island of Ibiza has it's perks, including loads of foreign tourists who come to the island to dance around and forget their problems.
That's it! Gracias