Stage 3 - Revitalization
  Welcome to stage three of the Development of the Country of Heihe ! Early this morning Chairman Hai Ming makes a very Vital speech to the people through the news and papers abroad. See as follows...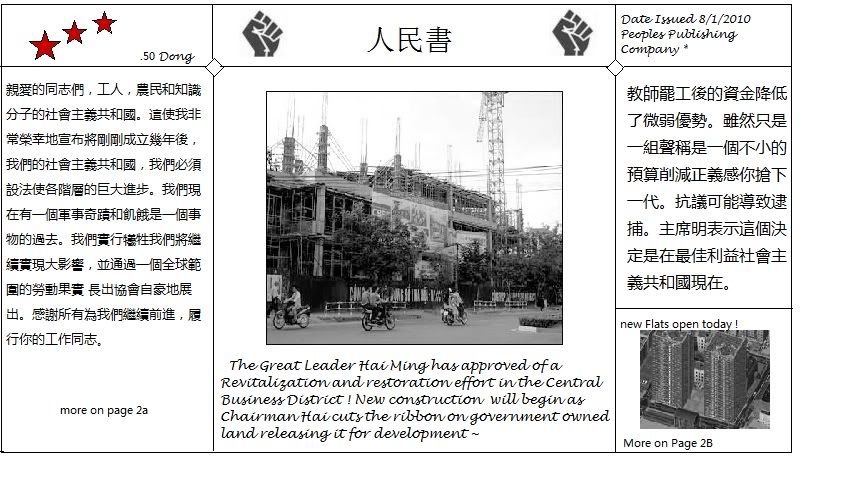 translation from Chinese to English .. "  Dear Comrades , Workers, Peasants and Intellectuals of the Socialist Republic. It gives me great honor to announce just after several years into founding our socialist republic we have managed to make great strides for all classes. We now have a Military of marvel and hunger is a thing of the past. As we practice sacrifice we will continue to achieve great influence on a global scale and through the fruits of our labor grow a Society to proudly display. Thanks to all as we continue the move forward and honor your work comrades. "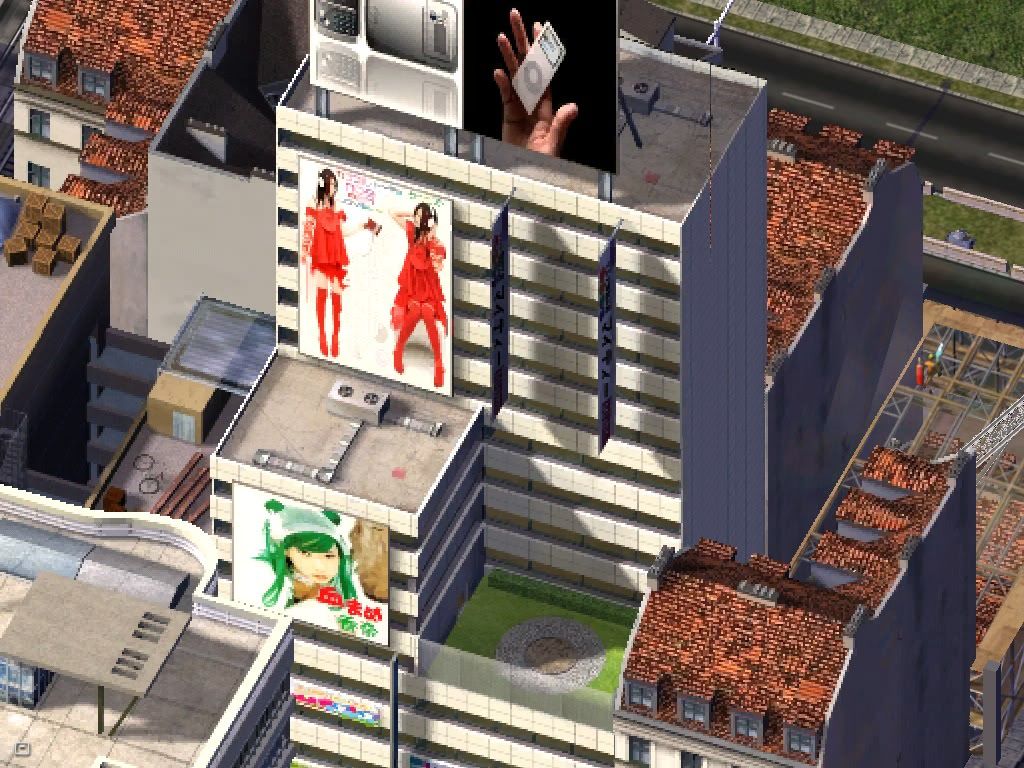 new commercial construction.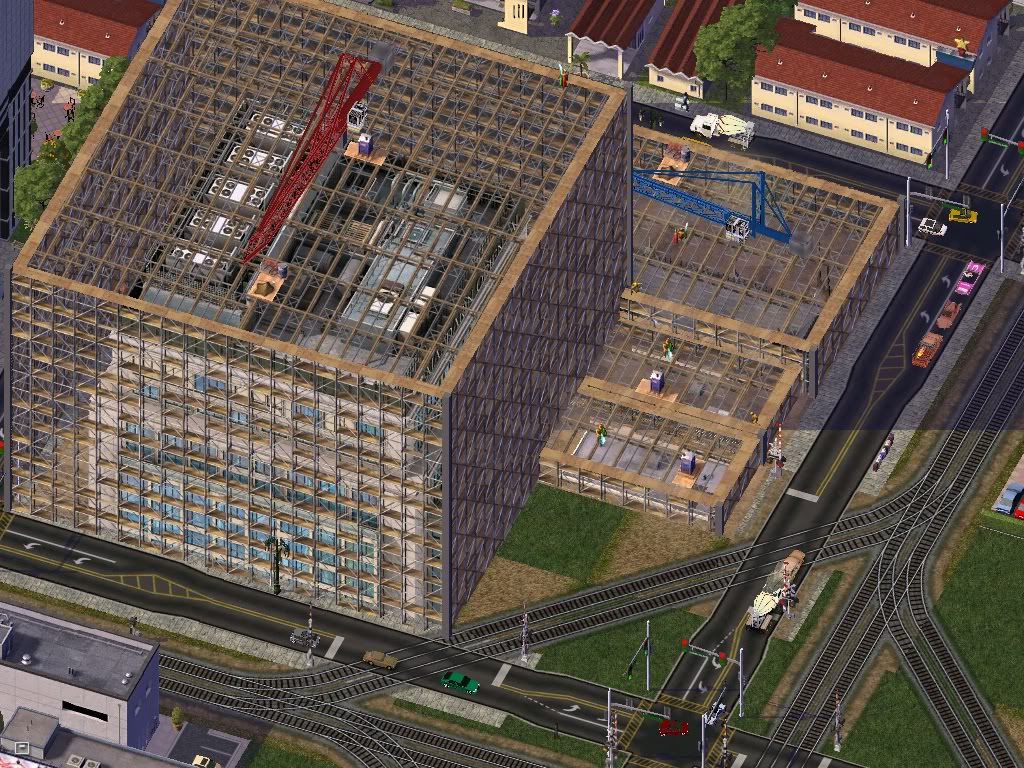 And now to complete this update I am also including some additional statistics with a new format.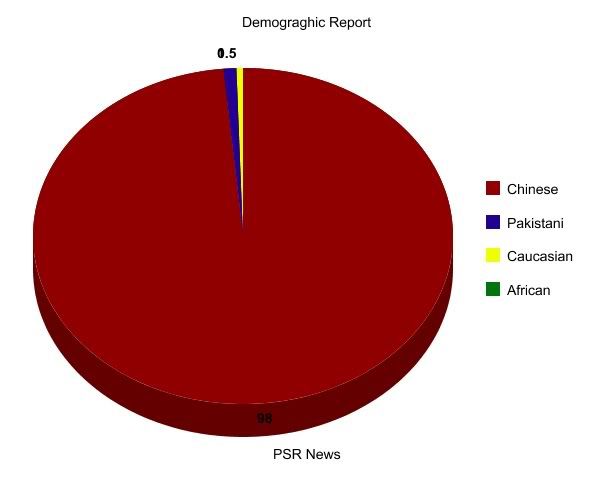 Heihe's Economic Report-
Federal Reserve Dongs/ 1,248,050
GDP Statistics/  + 15.0 %
Population/ 158,000 + 300.0 %
Birth Rate/ 5.0 Children per Family
Tempature/ 53 F / 10 C
 Alright that is all for Stage 3...Hope you liked this chapter and Stage 4 will be out soon enough. I would like to thank everyone for there support and commentary
Sincerely,
Duke of York