Challenge Everything!! Schulmanator's Filthy Rich & Will Fund SC 2K11!
Breaking News: Schulmanator's Filthy Rich!
DATELINE: Chateau Schulman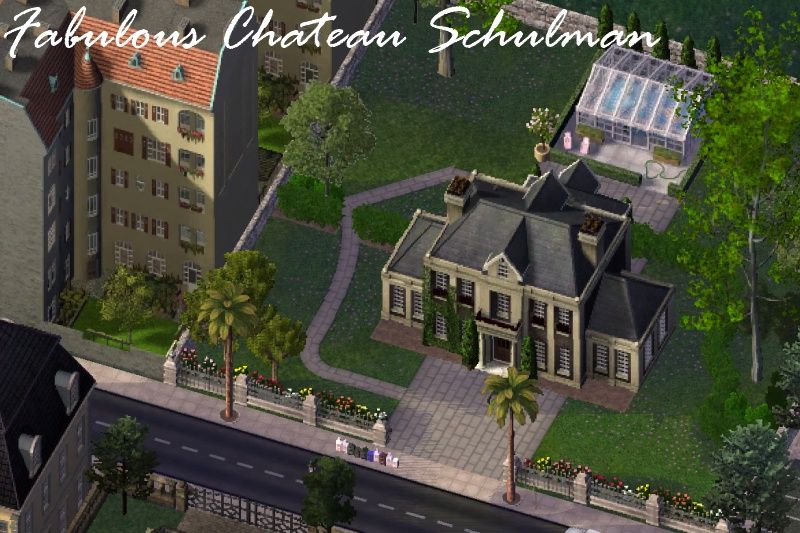 The Schulmanator, a pro-feline rabble-rouser known to play Sim City, was sitting at his computer, reading his email, when exciting news came straight to his screen - news that would change his life... forever. The Schulmanator, who ekes out a living as a part-time propaganda writer for Down With Queensferry, Inc., received the most exciting news. And, this news came to him completely by surprise. It's a good thing he was sitting down when he read it, for he would have surely fainted.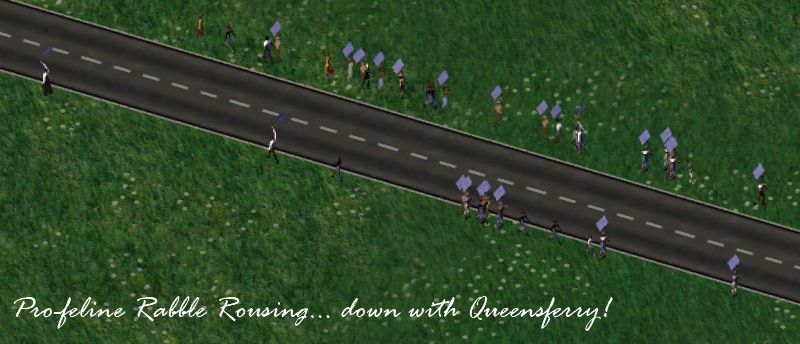 Apparently, The Schulmanator, previously #9 on Forbes' Bottom 10 Wealthiest List, is now a millionaire! How did this happen? It was all explained in this exciting and of course highly reliable official email he received. It was labeled:
OFFICE OF THE PRESIDENCY
FEDERAL REPUBLIC OF NIGERIA
Ref: FGN-WB/SV109
FOR: Special Adviser on Economics & Financial Matters
at the top, so of course it was actually from the President of Nigeria! How exciting! But what would he want with a part time pro-feline propaganda writer? The letter explained it all. The Schulmanator was selected by a group of his family and friends, who must have special connections with the Nigerian government about which they had not previously disclosed, to transport some boxes full of cash left in the United States. And, what would The Schulmanator get for such a job? The letter said: "You are entitled to 30% from the total US$21.070,235.00 involved for your compensations". So, he anticipates receiving over 7 million USD. And how does he get this money? Simply by emailing back all of his bank account information so that the money can be securely deposited in his accounts. Oddly, the President's staff uses a German free webmail service to send out such letters. But of course that should not stop The Schulmanator from sending all of his account information immediately.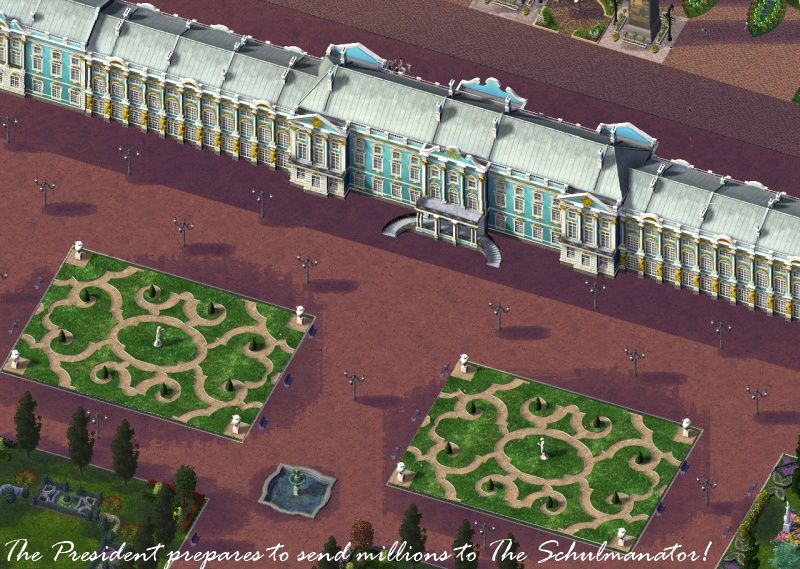 Always a philanthropist first, The Schulmanator announced in a press conference that he would use his proceeds to buy controlling interest in EA Games and devote all research and development teams to creating the newest, biggest, greatest SimCity ever. When cross examined, The Schulmanator acknowledged that $7M may not be enough to gain controlling interest in EA Games. But, he does have a reserve source of income.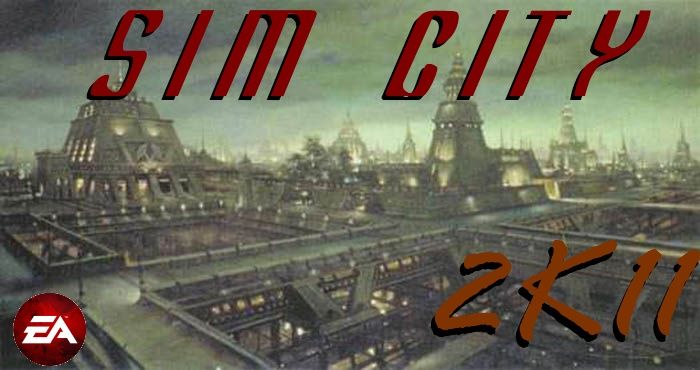 Because of his great trustworthiness and so forth, he has ALSO been approached by unsolicited email by a bank in Burkina Faso. The "account and audit director" stated in the fortuitous letter "The transaction involves a standing and unclaimed balance of 14M Euros (Fourteen Million) in an account that belonged to a deceased customer, who died in a crash accident. The account records here clearly depicts that he was operating this account personally and secretly,hence he did not indicate any next of kin/beneficiary to whom the money should be entrusted to, in any case of death." First, The Schulmanator could not believe his luck: two unsolicited multimillion dollar cash payments for him in only one day! Now, there are skeptics among us. But, as the letter stated
"I am assuring you that transaction is 100% risk-free.I will relay to you,every necessary proceedures that is required for the transfer of money to your account,once we start."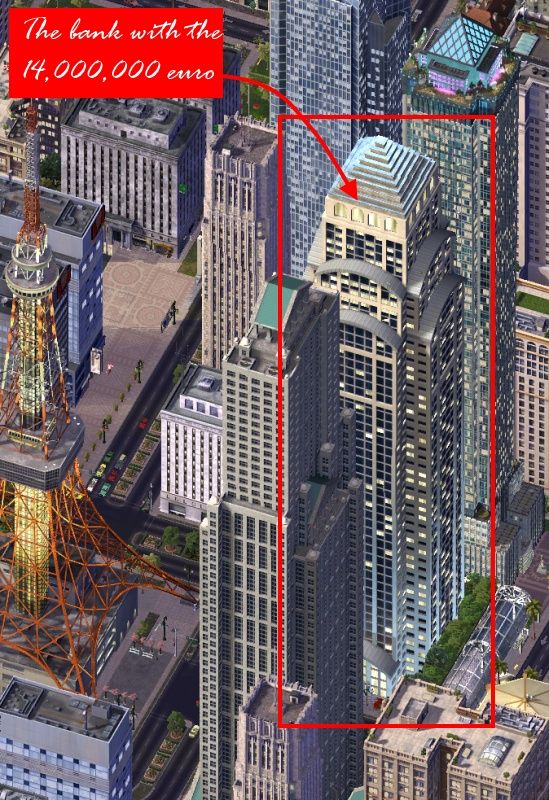 Now, with iron-clad assurances such as these, why not send all of your account information immediately? With the euro worth more than a dollar and since all funds are deposited directly into his account (conveniently avoiding detection and taxes) The Schulmanator becomes instantly a multimillionaire.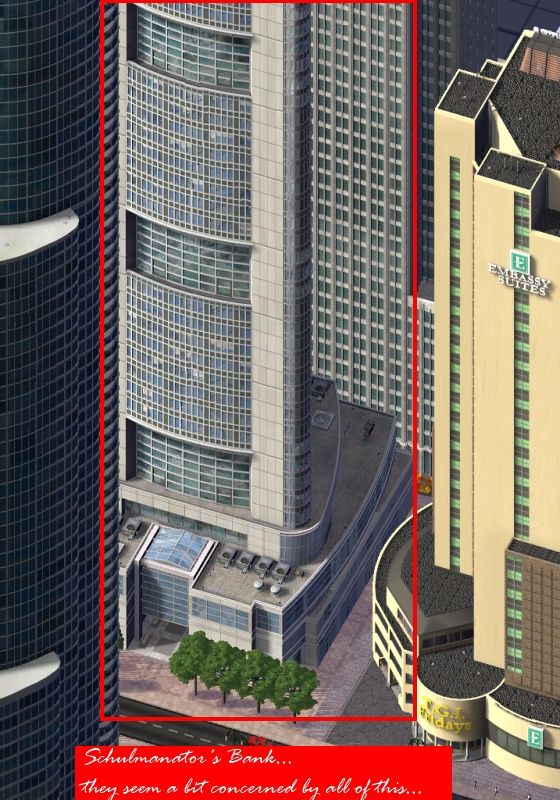 And with over $20M to his name and the stock at $15.88 a share, EA Games is sure to agree to its newest million-plus shareholder's requests. So, brace yourselves for the latest and greatest SimCity ever... coming soon to a store near you. After all, what could possibly go wrong???!!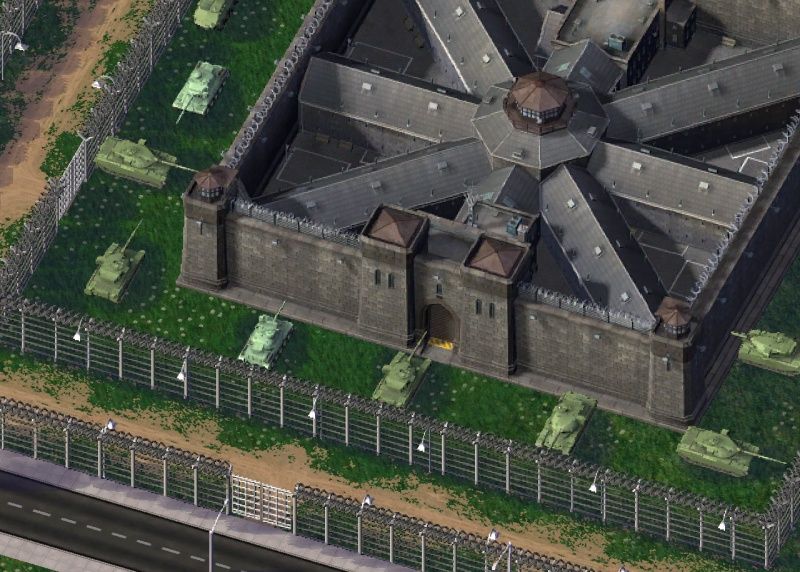 ---
Our Schulmania site visitors:
Thanks for coming!