Carthage Star Newspaper - 1/12/10
 My god, I never noticed how lazy I was until I started a CJ!  Yoikes!
In lieu of an update (since I seem to have hit something of a creative wall) here is a fantastic screen from the newspaper CarthageStar.com!  Wooo!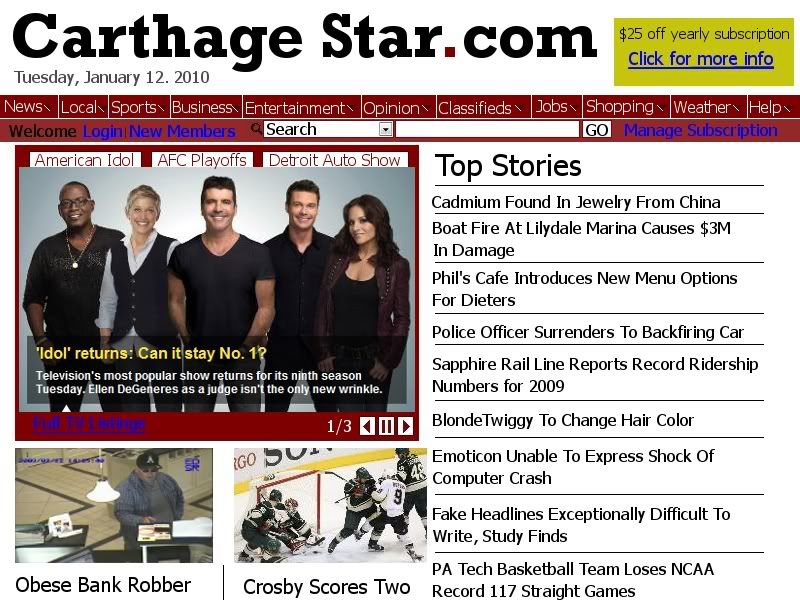 I promise I'll have a real update soon...and I also promise I'm not crossing my fingers as I type that.  Although if I was, besides being very difficult to type, it would negate both of those promises...so...yeah...