Trixies 2009 - Thank You!
 A sincere thank you to all the people that nominated me for a CJ trixie.    Two wins, one runner up and 4 nominations overall.
This is the first time I have ever won a CJ trixie and I am very pleased and humbled, however it would not have been possible unless people actually come and visit, read and more importantly like what they see.   
I would also like to acknowledge my good friend Pegasus, whose excellent content forms the mainstay of this CJ.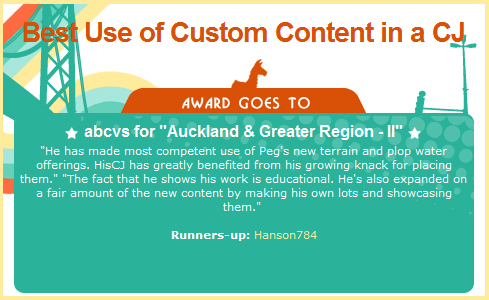 The following trixie would not have been possible without the ability to beta test many of Pegasus' lots for a couple of weeks before they are released...   while this is important to ensure the ultimate quality of the released lot...   I do of course benefit from the ability to showcase new stuff in my CJ that no-one has seen before...   but as the trixie points out will be available soon.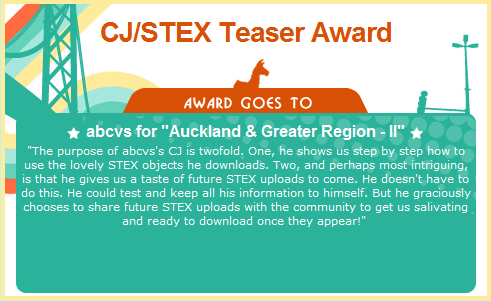 I am also pleased to have come runner up for the Best Use of Nature in a CJ, especially when the winner is the undisputed veteran of rivers and waterfalls.    If folks are looking for urban jungles and skyscrapers...  well it aint this CJ...!   Of course Jacky fully deserves her trixie...   she is second to none!   Congratulations Jacky!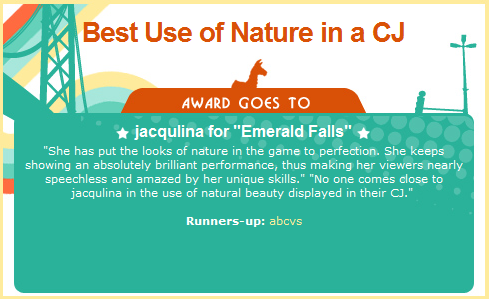 I was also pleased to be nominated for Most Aesthetically Pleasing City...   Congratulations to Daan300 for winning this trixie!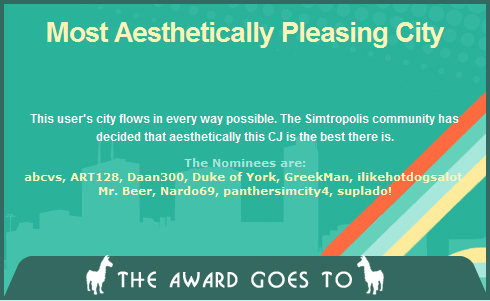 In other related trixie news...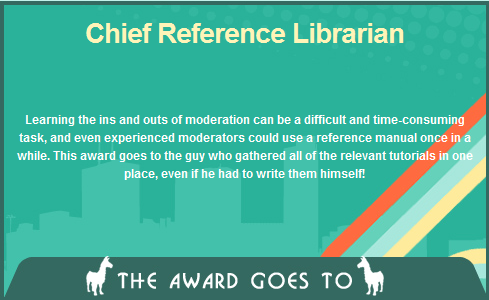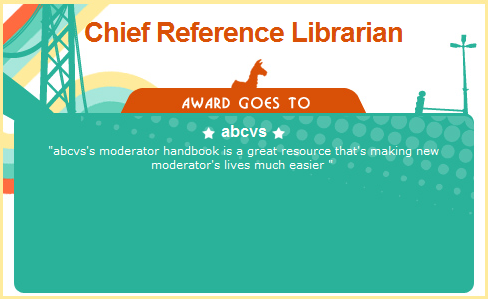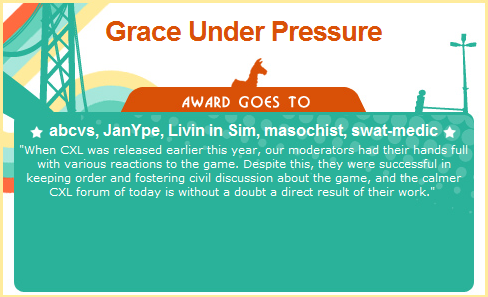 Runner up...   (yup some days it can get a bit knarly out there....)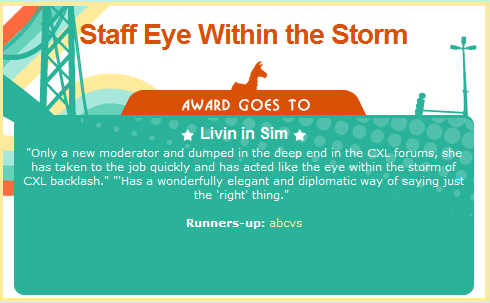 Oh yeah...  and before I forget...   there was this one too...  no idea why...  me funny ....?