Plumlov
Entry posted by Daan300 ·
557 Views
Today we'll venture out of the Municipality of Petrohrad to the town of Plumlov, located some 20 kilometers southwest of Petrohrad (I made some changes to the CJ details
). Although not part of Petrohrad itself, the town is part of the Petrohrad District, the largest of over 150 districts in the Empire. Its location is rather isolated, but it can be reached from Petrohrad by both train and motorway.
Plumlov was founded somewhere in the IXth century on the sight of several collapsed caves. It was made into a town in 1227 and soon after fortified. Despite its long history it has remained rather small and rural with about 5,000 inhabitants. It is surrounded by steep cliffs, dense woods, but also numerous farms, which in former times provided the only source of food for the local residents.
We'll start, traditionally, in the center of the town. One of the main sights here is the Fransiscan Monastery, founded in 1346, the present building is from the XVIIth century however.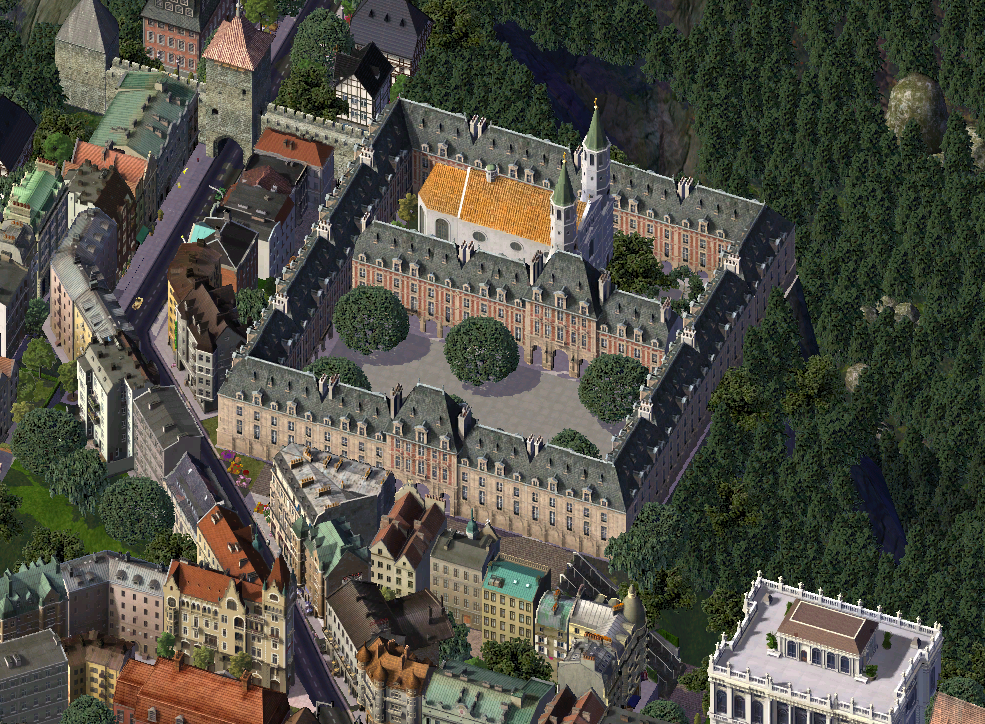 Next to the monastery is the so called "New Chateau", built on the sight of a XIIth century castle. Adjacent to it is the oldest surviving church of Plumlov, dedicated to st. Nicholas.
On the other side of the town center is the Collegiate Church (XIVth century) and the "Old Chateau", from the first half of the XVIth century (both bottom right of the pic). On top the XVIIth century church of the Virgin Mary. In front of it the main square of the town.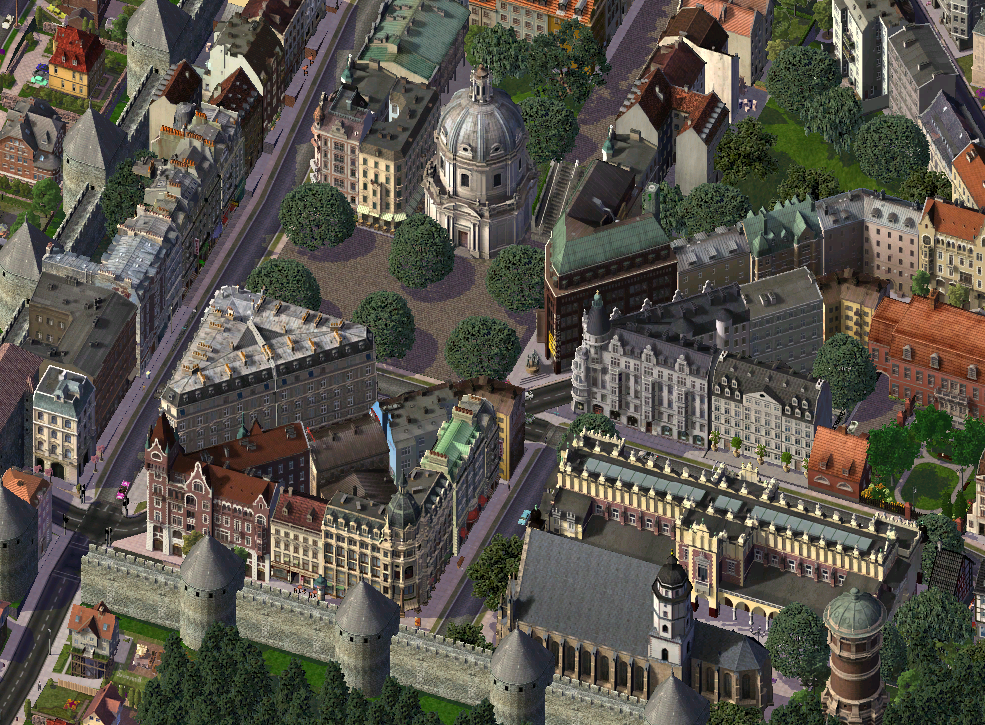 Same area, different angle. Visible at the bottom is the southern town gate.
In 1876 a bridge was built over the largest of the collapsed caves to ease the access to Pumlov. Also visible the Plumlov stream, in part an underground river, which surfaces at the town of Plumlov.
To the right the exact point where the stream surfaces.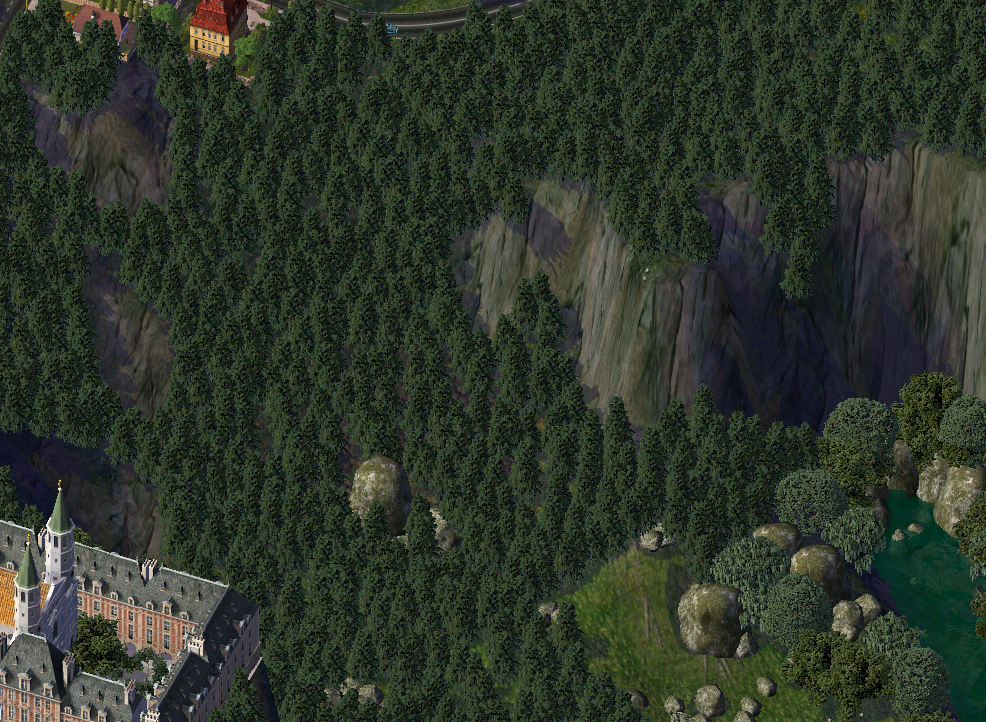 Same area, different zoom.......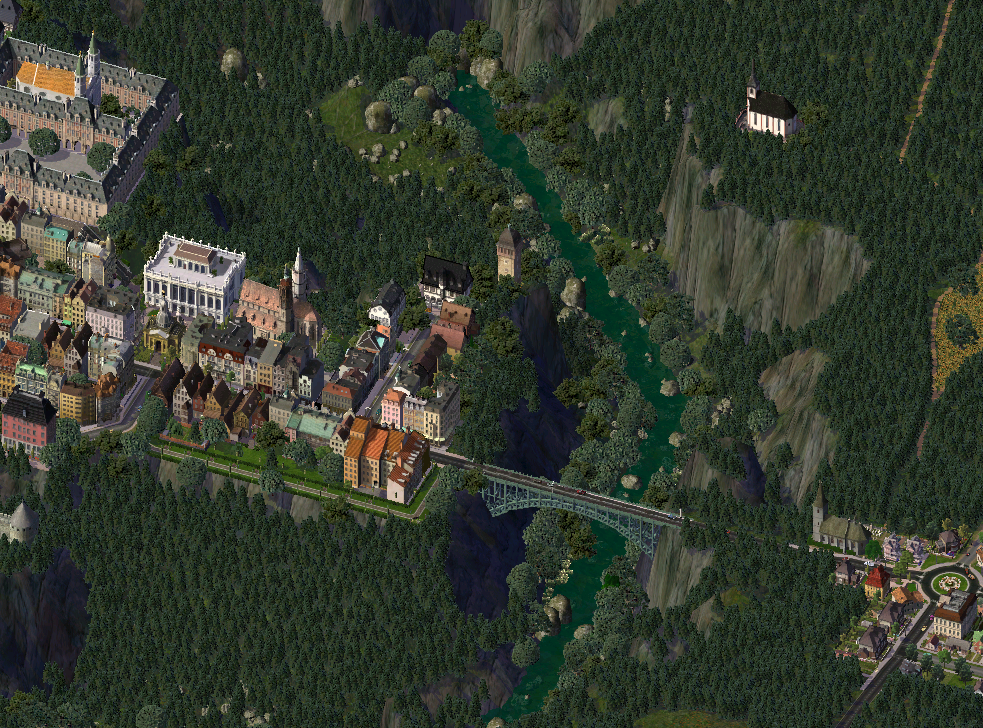 An old mill along the stream......
Some overviews of the town center.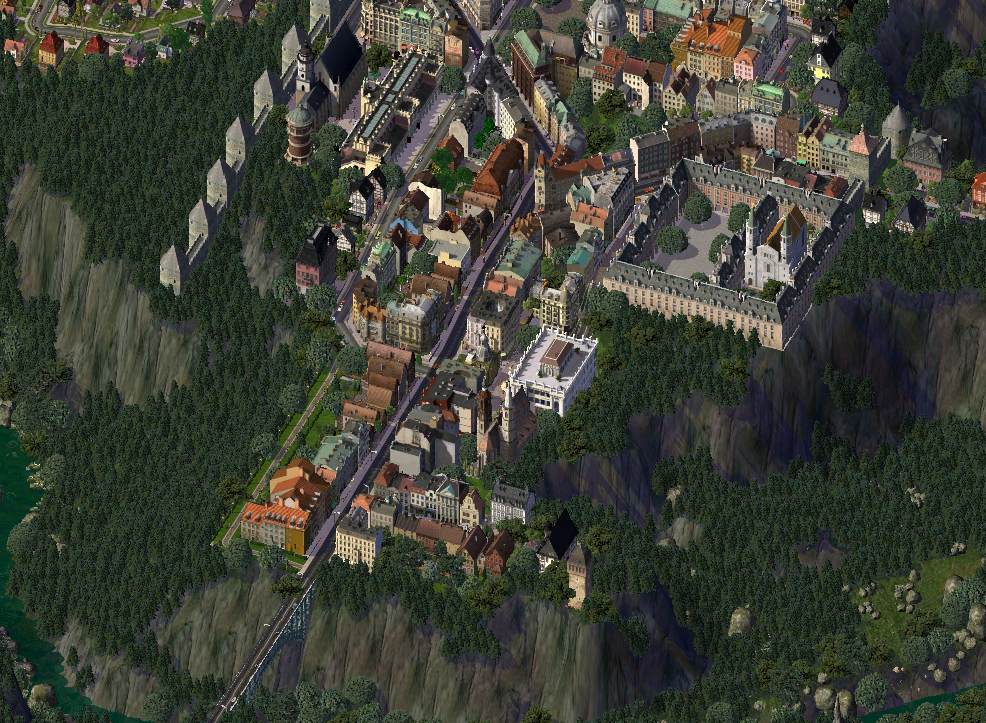 As mentioned before Plumlov was founded on the site of several collapsed caves. To the left the so called "Great Cave" and to the right, surprisingly, the "Small Cave". .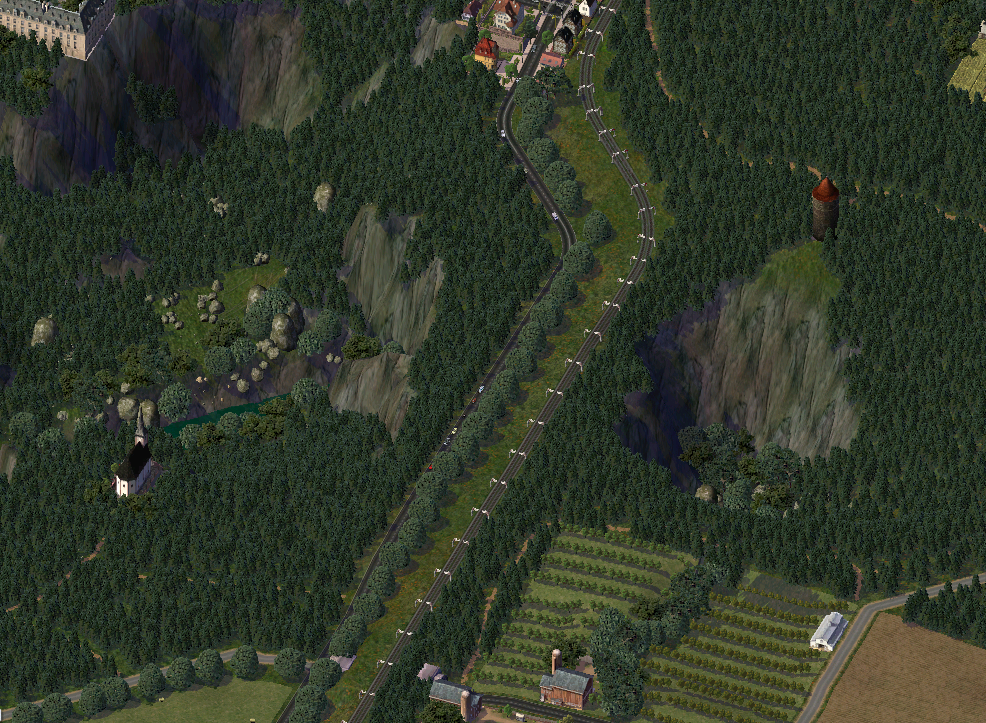 Surrounding the town center are small XIXth and XXth century layouts.
Besides the town we can also see here a motorway bridge, constructed across the stream in the early 90s.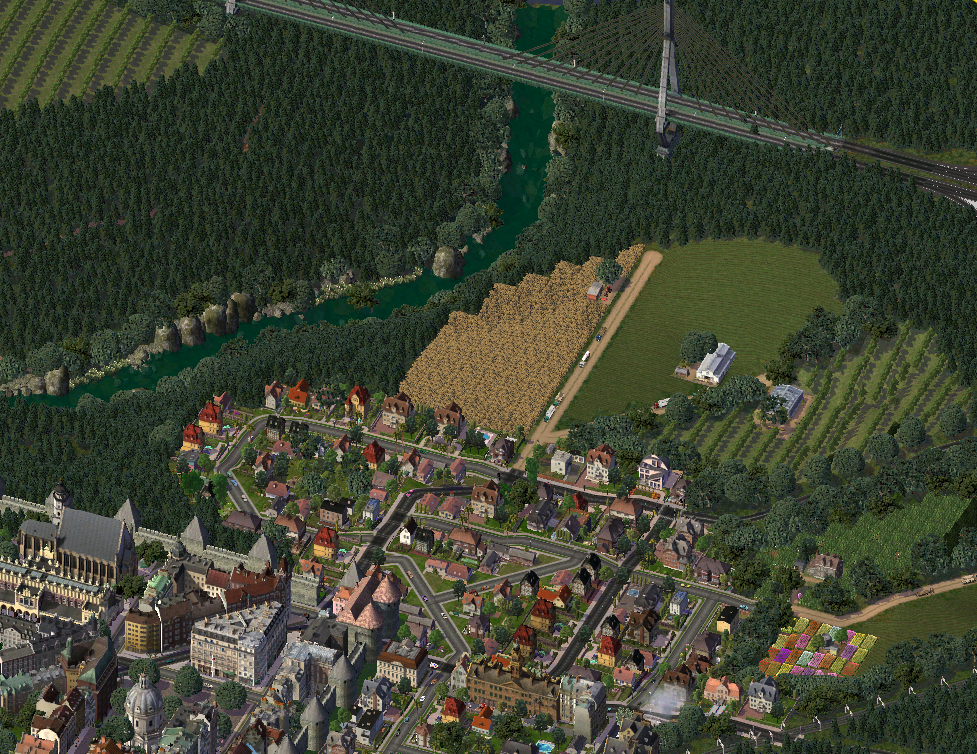 The town is surrounded by dense woods and numerous farms.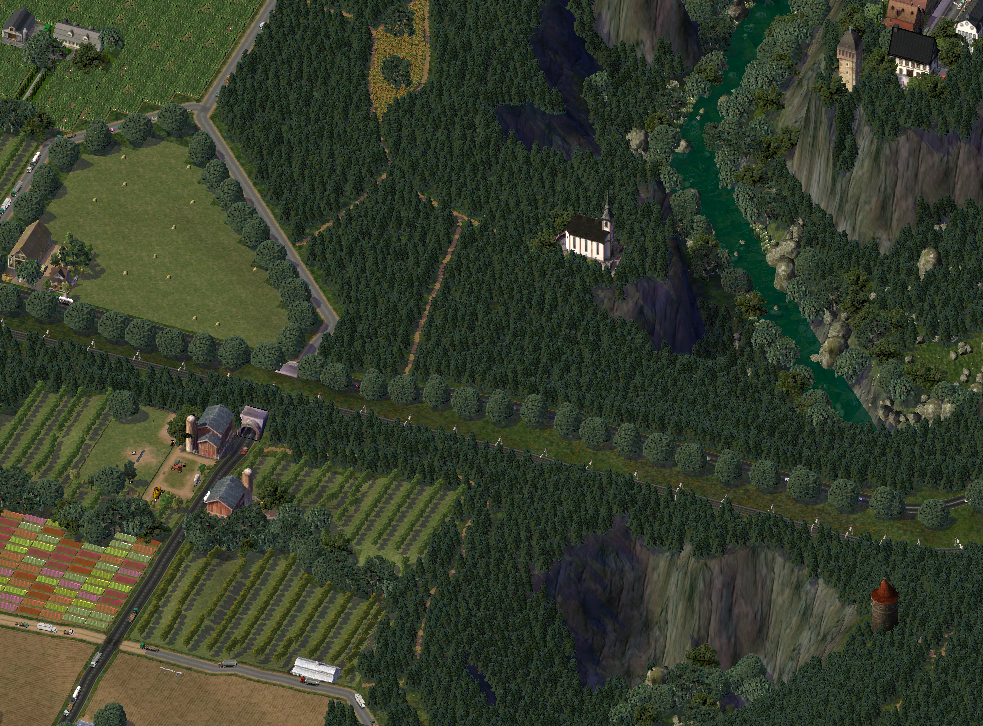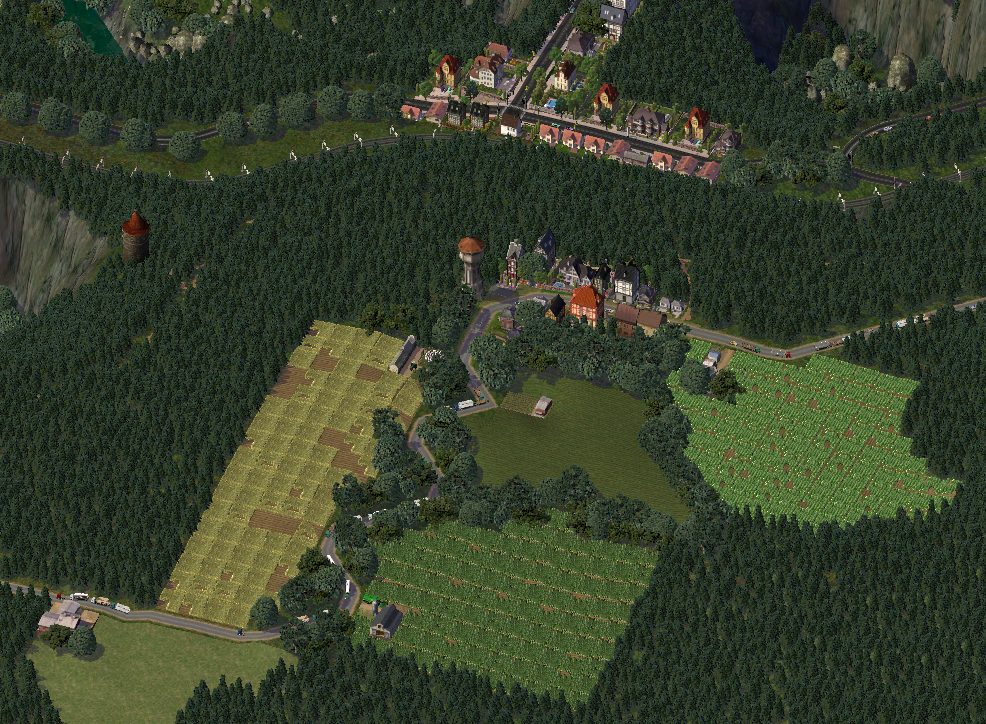 Finally, the usual overview, although this time from two different angles. Thank you for visiting!