A Tale of Two Kitties
A Tale of Two Kitties
| | |
| --- | --- |
| Admiral Hestorb, Queen of Schulmanicus | Archduke B. B. Bower of Schulmanicus |
Admiral Hestorb has been in great health and spirits and her hyperthyroidism has been well controlled with medication. She has been cleared by her doctors to begin sailing again. Excited, she departed for the largest port on the island, Smightower. From there, she planned to sail to Schulmanidad and then travel overland to Schulmanukau, where she has been invited by Princess Katherine for a special announcement. The Supreme Wirdle was also heading to sea, though in a different direction. She departed yesterday for the Tenne coast. There, she is expected to announce the location for a new administrative center large enough to service the needs of the growing nation. With the archduke away, that makes three of the top leaders away from the home island. Bureau of Feline Affairs Governor General H. J. Franciflora will mind the shop until one of them returns.
After a lengthy but eventful trip, Hestorb met up with Princess Katherine in Schulmanukau. The Admiral had never been this far south before, so she was eager to get a tour. But, the town was not Katherine's objective for inviting her there.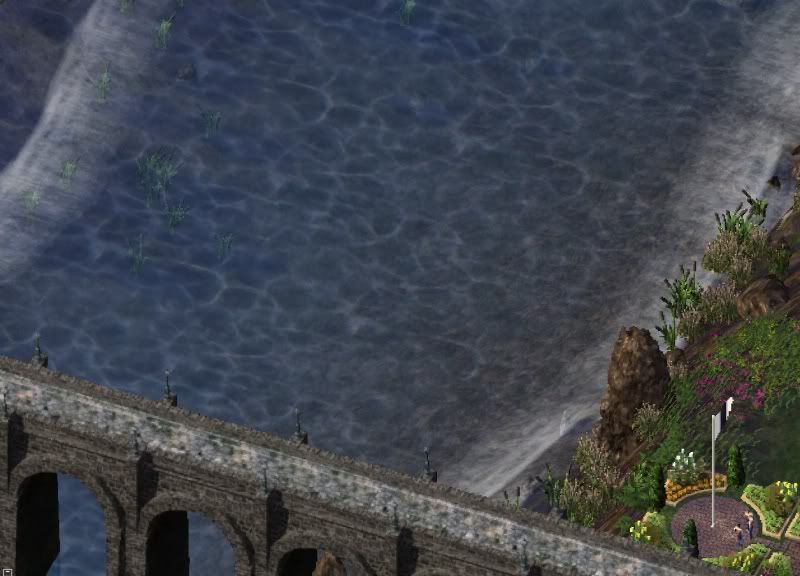 They met at the waterfront, since Katherine arrived by river from Robinia.
A welcoming ceremony was held and there was a stirring performance by local schoolchildren who were led by Music Teacher Mr. A. L. Webber in a fabulous musical routine dubbed by the New York Times as "a theatrical landmark" and "a must see" by the Weekly World News. It was a spectacular effort which will remain in both Katherine's and Hestorb's misty watercolored memories for years to come.
The two royals, along with a sizeable entourage of well-wishers, began a stroll about the town. Still, no word about what Katherine wanted. Hestorb assumed that the summons had to do with the long overdue eastern exploration fleet. Perhaps Katherine wanted to build a fleet to search for the missing ships. But, such discussions would have to wait until they had a private meeting. Sensitive matters such as these are best discussed without such a large audience.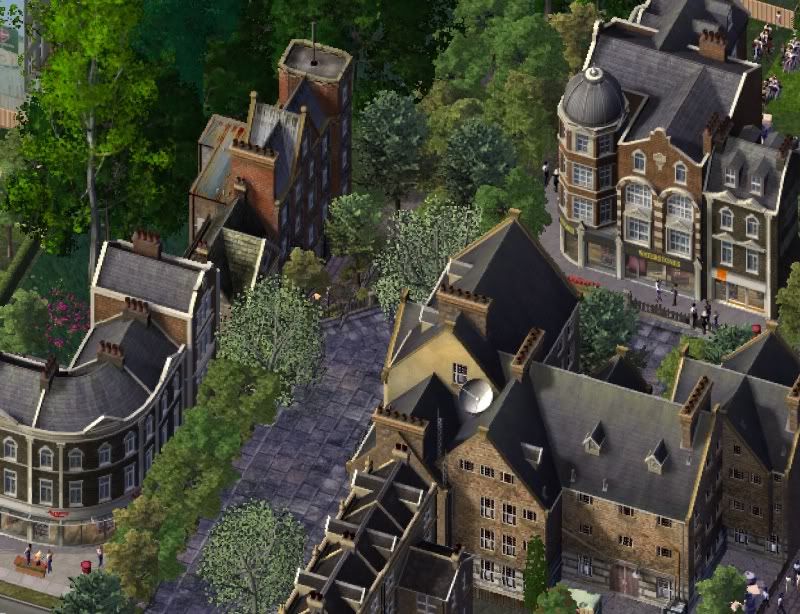 They paused while walking along the end of Church Street and looked up at the roofline. The Admiral asked "Is that a satellite dish on the roof?" Katherine responded "Of course not, silly. We don't have satellites. It is a prop. It's leftover from last week's Kibble Bowl Parade."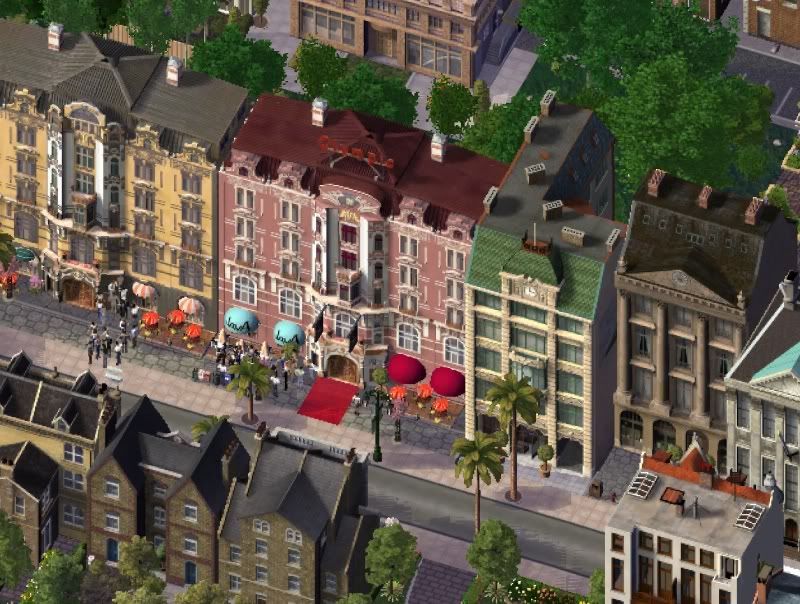 So many distractions, like a stroll through the Snack District, which is laden with eateries to tempt just about every palette. It was hard to focus.
Eventually, the hangers-on went back to their routines and soon, only a small group stayed with the dignitaries. They crossed the other bridge and strolled along, headed to a local businessman's home for a dinner.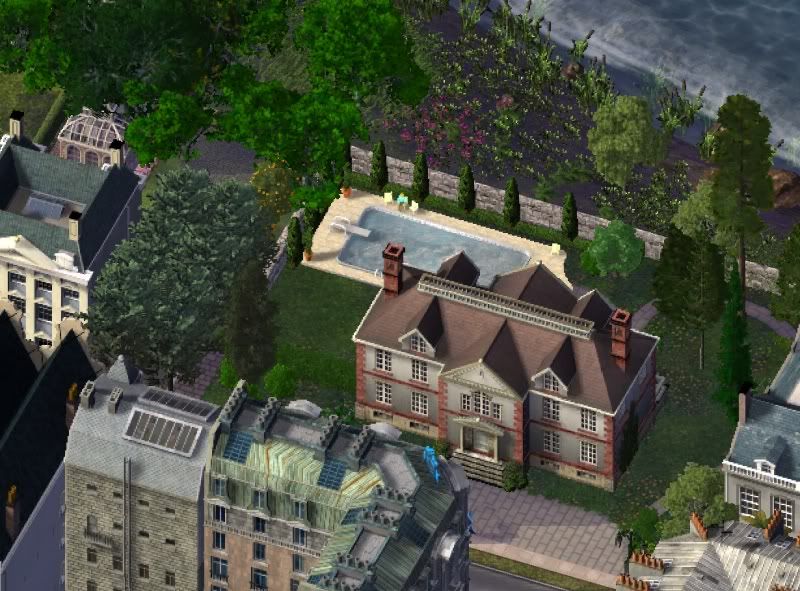 Mr. T. Miguel, a successful entrepreneur (who recently earned the rank of Centurion) in Western Wirdleonia, volunteered to host a reception dinner in his home along the riverfront. For such a dignified gathering, only the fanciest of Fancy Feasts would be served.
Still no word on what brought the Admiral here, though. As the evening wore on, Hestorb began to be concerned. After all, if something is so secret that no one else can hear about it, it can't be good. What was it? Still no hints, so she sorta hinted. Katherine indicated that there would be an announcement at the next stop which would explain everything. The group headed out for a speech to the citizenry. This is where the news would be revealed.
At the church, Katherine revealed that she has had a new town developed in the district. To the north, at Lake Carmelcciase, a lovely resort town has been finished - the perfect place for rest and rejuvenation.
It is a religious retreat center which will be administered from Babalonia. And, in honor of her upcoming birthday, the Admiral has been invited to be the very first guest. Hestorb was thrilled with the birthday surprise. She was purring loudly and continued to purr all evening long until bedtime.
---
Now, to contrast this story with that of our second kitty, Archduke Bower. He has been taken into custody in Queensferry. His ships have been destroyed and his crew detained. There is no purring where he is tonight.
By morning, we find that his plight has continued. He has been away from his crew, who are also held in undisclosed locations. He awakened to find that he was in a Spartan but reasonably comfortable room. For once, the smog has cleared and he could see better out of the barred window. The sight which greeted him was not at all inviting.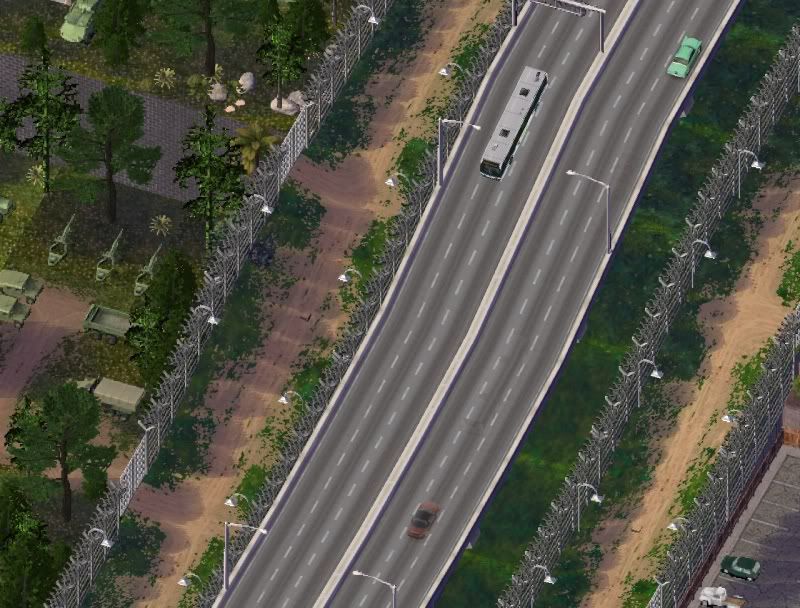 This did not look at all friendly. High fences along the roads, military machines everywhere and very few civilians around add up to one thing: trouble.
His musings came to an abrupt halt as his locked door was opened. In walked several heavily armed soldiers. He wheeled around, startled. The large soldiers were quite intimidating and it gave him pause. For a split second, he froze; evaluating his options. There was certainly no escape. Not yet, anyway. He asked "Why are you holding me here? Have I done something to offend Queensferry?"
One of the soldiers stepped forward and replied in a steely monotone "Your invasion force has failed. Our military has interdicted your fleet and impounded your vessels. Now, you will answer for your crimes against the state."
The archduke was alarmed. Invasion force? They were explorers, not conquerors. How could they have been so misunderstood? And how could they feel intimidated by Schulmania's little wooden vessels when Queensferry has fleets of massive steel vessels? He thought that he could explain their intent to explore and perhaps the misunderstanding would be resolved and everything would be alright. So, he began to explain their motivation for why they explored the ocean and how they did not know what they would find. Surely this advanced society would understand.
The response: "We are transporting you to an Infestation Center to be tried and sentenced for treachery against Queensferry." Treachery? Perhaps a trial would be the best way to clear up this misunderstanding once and for all. The archduke was starting to feel a bit relieved. Then, the soldier added "Do understand than in our justice system, all defendants are guilty. The trial is to show the citizens what happens to those who oppose our laws. You will not need representation. But, a tearful confession will maybe reduce your sentence by a few percent. Now, let's go"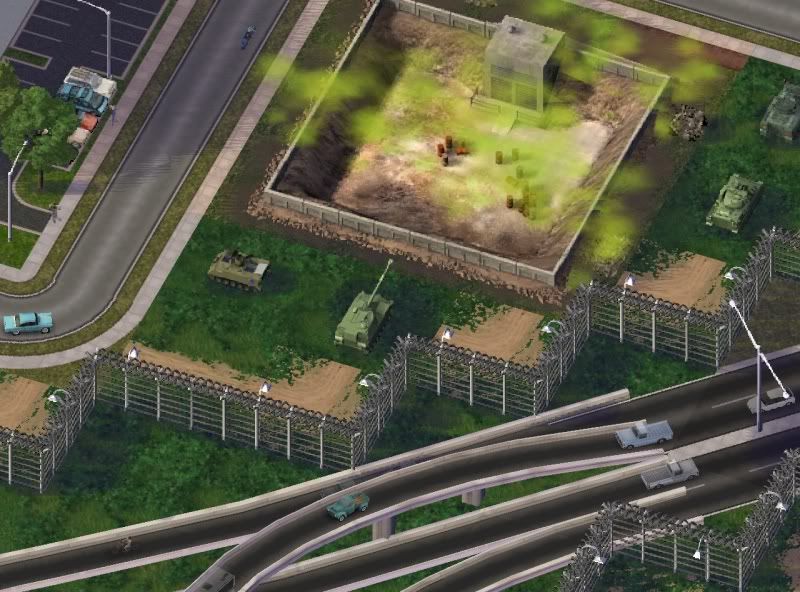 The ride in the convoy of unmarked vehicles started to reveal more of the Queensferry landscape. It was not promising.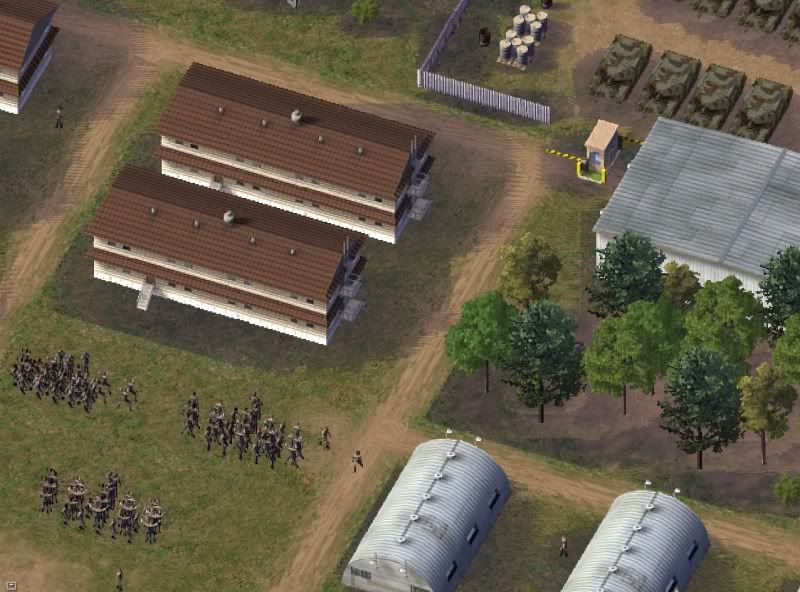 Justice, such that it was, would be meted out here at the local infestation center.
In a dimly lit and Spartan chamber, a tribunal announced the charges of treachery and then the sentence: they were lenient, they said. Only 50 years of hard labor followed by retirement to a secure reeducation center. After the verdict was announced, guards hustled the archduke out of the courtroom. One mentioned "You were lucky. Most get summary execution." He certainly did not feel lucky.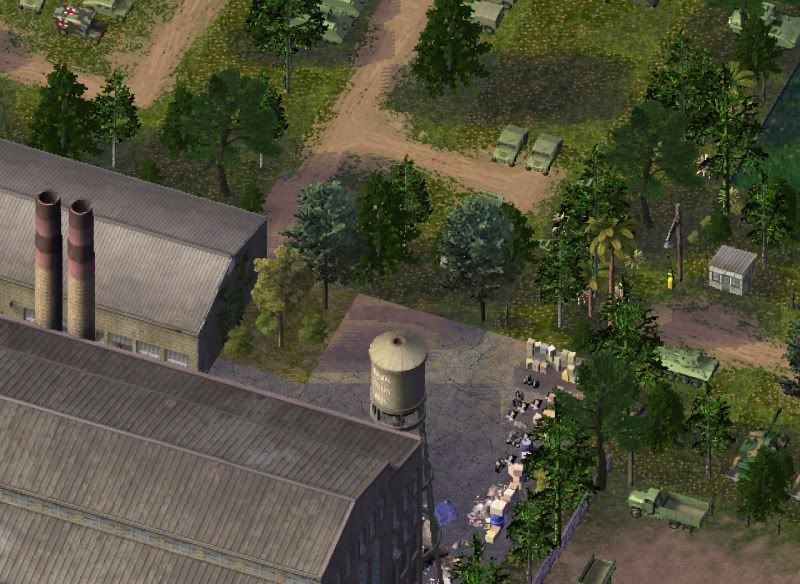 The archduke, stunned by how quickly his venture to Queensferry degenerated into a nightmare, found himself locked into the Super Happy Fun Workhouse. A strange name for a prison camp. Stranger still, the message over the entrance gate: We love you!
---
Our Schulmania site visitors:
Thanks for coming!