A recreation
In this CJ, I will try to recreate Jelnur in SimCity as accurately as possible. I got my inspiration for this project from the astonishing recreations of Edmonton and New York, here on the board. As with these two, this will be a long-term project, probably taking several years.
I've got a detailed city map drawn on paper that I will use as a guide. It looks like this (but coloured):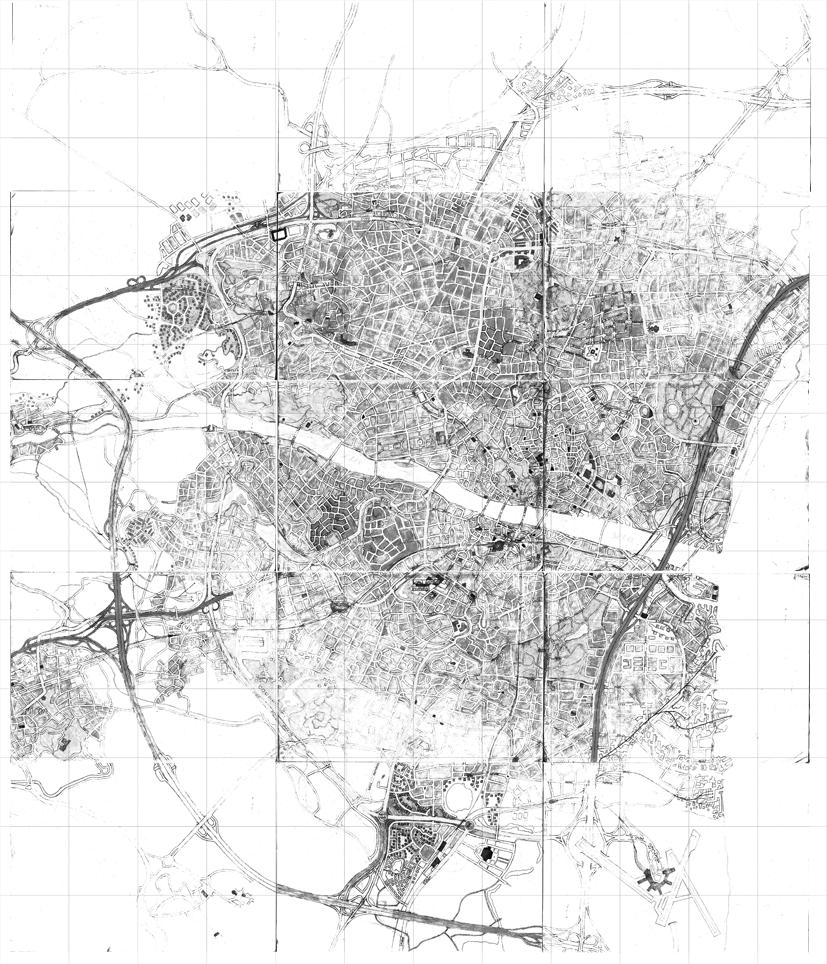 I started some three months ago by determining a plausible scale. The scale of the map is 1:15,000, which means that a millimeter on the map will be 15 meters in real life. Since in SimCity every tile is about 15x15 meters, this would mean that every square millimeter on my map would be one tile in the game. However, after some playing around with the scale, I decided to diverge a little from the game's scaling, making every tile 1.2x1.2 mm on the map.
As a next step, I scanned the whole map to my pc, and laid a grid over it with squares of 1.2x1.2 mm using Photoshop. I also made a larger grid of 64x64 squares, indicating the size of a small city tile in the game. Next, I printed the map with the grid in segments, so I had a tangible map in which every small square corresponded to a tile, and every large square to a small 64x64 city tile. This is a useful tool to determine what goes where when working on the city in the game.
Then I made a greyscale map of the city, indicating the shore line and elevations in the terrain. I imported this greyscale map in SC4Terraformer to make some final refinements before uploading it to the game. Eventually I ended up with this region: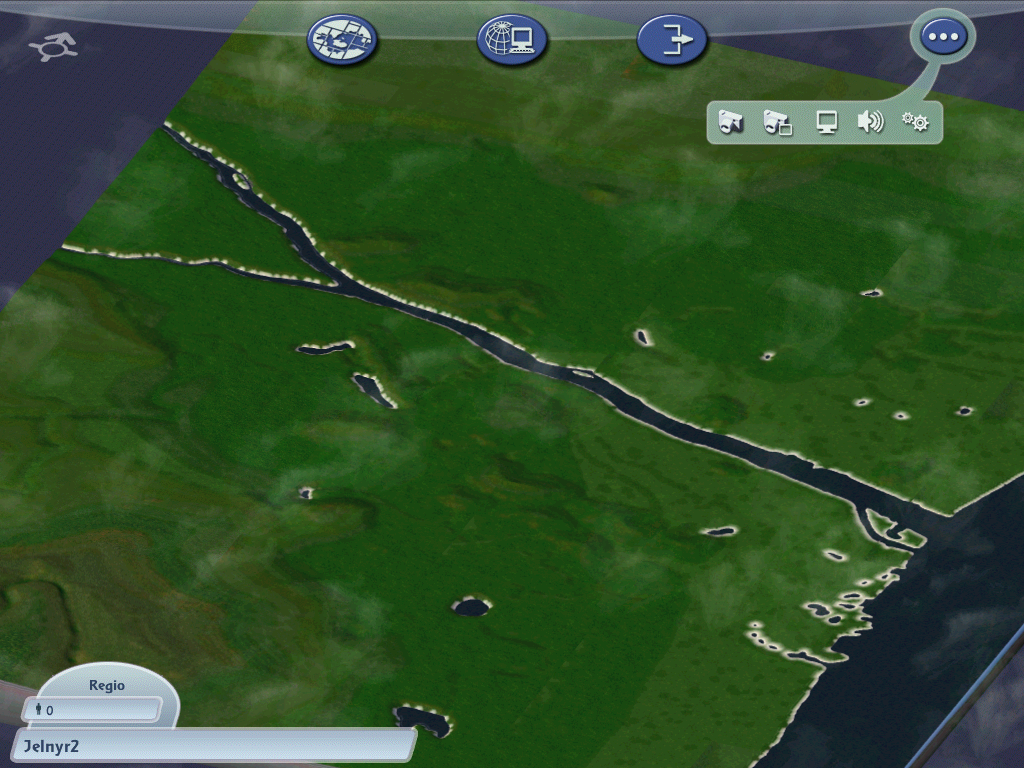 Now I could start laying out the transport network. This is what I've been doing for the last two months. This is what I have so far:
Transport view: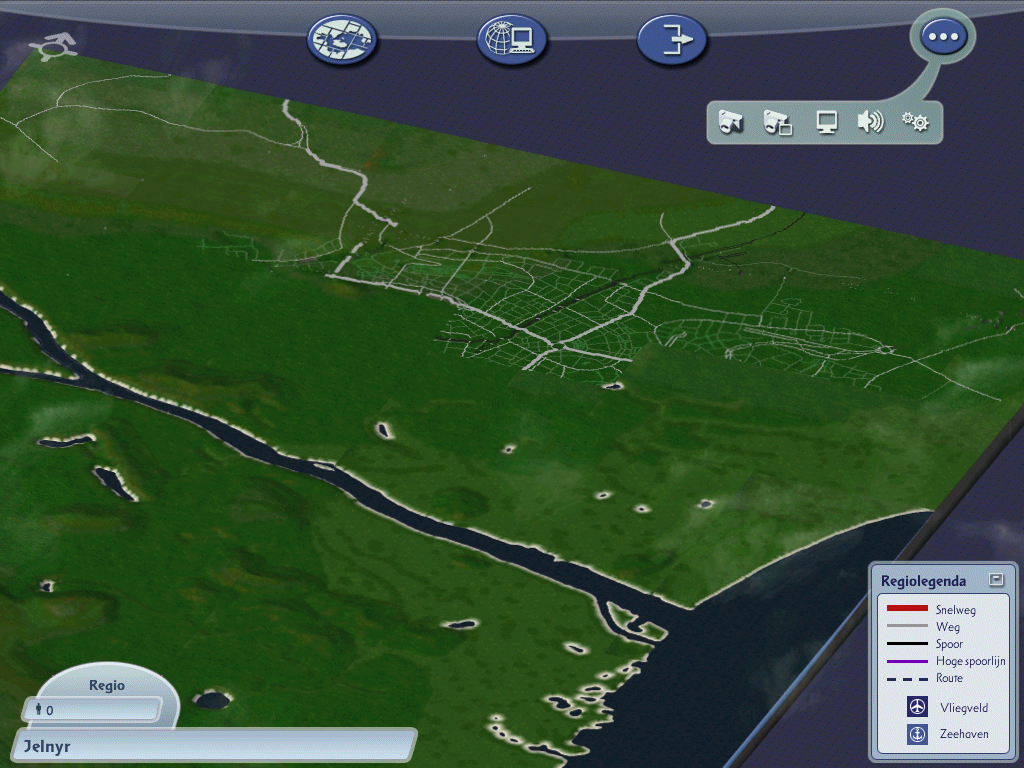 As you can see, I used the RHW instead of Maxis highways, which does not show up in transport view. I tried to use the DrawPaths cheat from Buggi's Extra Cheats, but I cannot get it to work. Could anyone help me with that?