Providence - Arcacia's Charming Capital
Located in the East is Arcacia's capital city of Providence. Settled by the British to fill the need for an organised city to cope with a growing population, the city was originally known as Port Providence, but dropped "Port" after is was designated the national capital. With a population of just under 25,000 it is Arcacia's third largest city.
Panorama of Providence, showing Capitol Square in the foreground.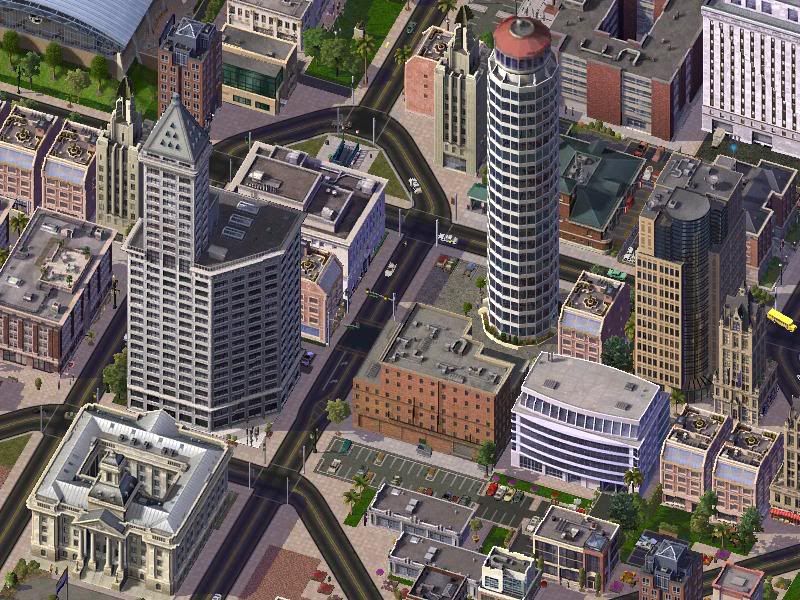 Close-up of the City Centre.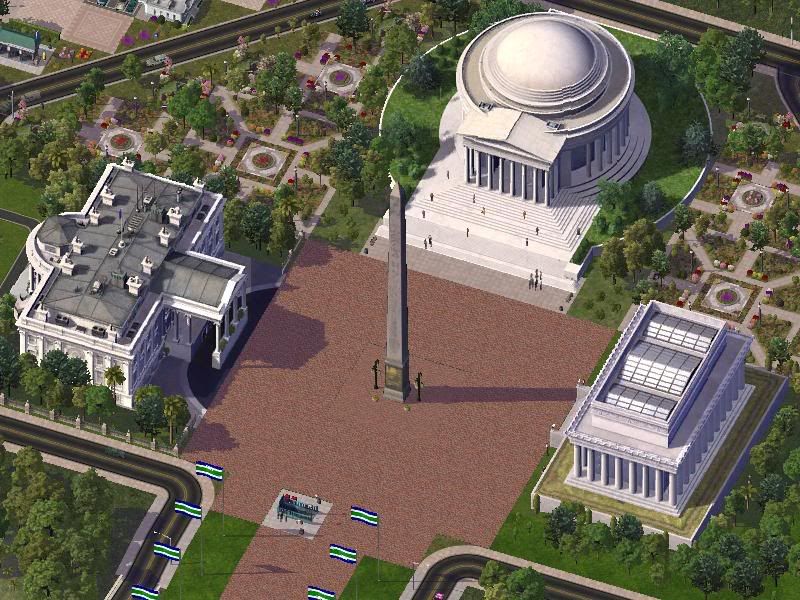 Close-up of Capitol Square, showing the Presidential Mansion ("Square House") to the left, The Senate ("Round House") centre and the High Court ("Long House") to the right.