Encounter at Farpoint, Part 2
Encounter at Farpoint, Part 2

At the far end of the ocean, the exploration fleet has encountered another civilization. Before we begin the conclusion of this update, a brief two picture recap of the first contact.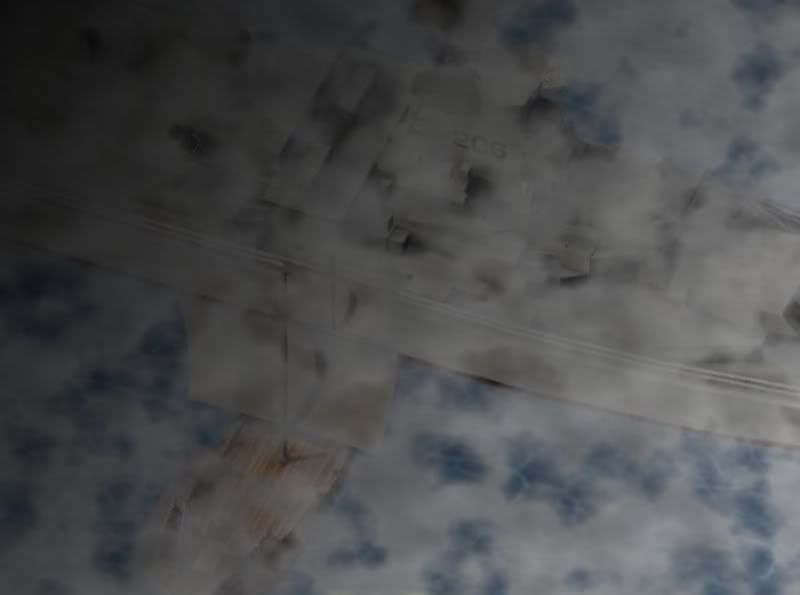 In the smoky haze, two cultures meet. In the encounter, their fates will cross and neither will be the same.
The fleet was last seen headed northeast. I am curious as to what sort of welcome awaits them in Queensferry.
And now, the conclusion.

   Continue to follow this heading. We will slow our ships to match your speed.

  Thank you for your hospitality. We look forward to your welcome center. May we board your vessel to bring you some tokens of our friendship?

   That would be a violation of our policy… but, what type of tokens do you have?

  Our leader, the Supreme Wirdle, has given us some golden tablets just in case we ran across anyone. And we have some exotic goods from the Bureau of Feline Affairs.

   Feline? Hmmm… interesting. We look forward to inventorying your ship upon arrival at the welcome center. We love you!

  Thank you. We will continue on this course.
Meanwhile, on the Schulminion ship…

   I don't have a good feeling about this. They sure do seem awfully 'welcoming' and not in a good way.

   I understand your caution. But, they have given us no cause for alarm. After all, they are taking us to a welcome center. How bad can someone be if they have a welcome center for guests? I mean, we don't have one and we're good.   

   Aren't you in the least bit suspicious? We really do not know these people.

   Sometimes, you have to make a leap of faith based upon your best judgment. They have been completely courteous to us thus far. They make a point to say how they love us.

   How can they love us? They don't even know us!

   It's an expression. I presume one showing openness and friendliness. If they turn out to not be friendly, we can always turn about and leave.

   I hope…
The discussion continued for a while. Archduke Bower remained steadfast that he felt the Queensferry ship was genuine in their affection. The discussion was broken when they heard a new message.

   Schulmania vessels: we are approaching Queensferry territory. It is procedure to declare any hazardous cargo or weapons before proceeding into our waters. Do you have anything which may require a quarantine?

  We have no dangerous materials or weapons on board.

   Excellent… thank you. We may proceed.
The fleets continued on their path for the next few hours in silence. Now that things had calmed down, the crews of the Schulminion ships noticed that the smelly haze had intensified. It was not as smoky as it was before, but the stench of wet dog was more in the air than ever before. Some were getting very nervous about what they were getting themselves into. Perhaps it would be best to turn around? No, it is too late for that. The dim silhouette of land can be seen on the yellow-brown haze-laden horizon. Archduke Bower was in control and he was prepared to a reception at the welcome center. A reception he was about to enjoy.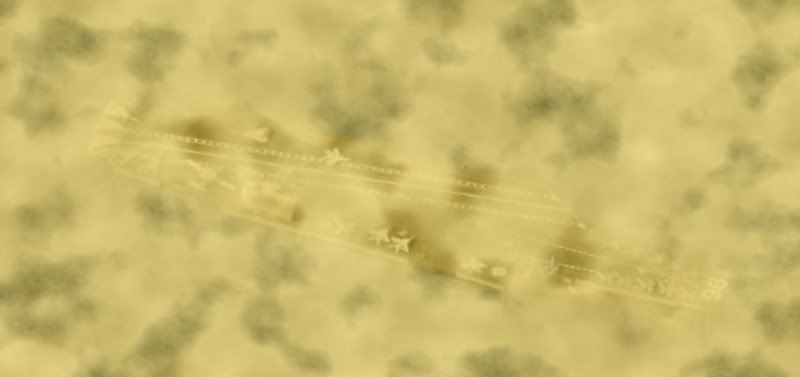 Upon closer inspection, it was not land; it was a huge ship. For a brief moment, the clouds broke and they got a clearer view of their escort group.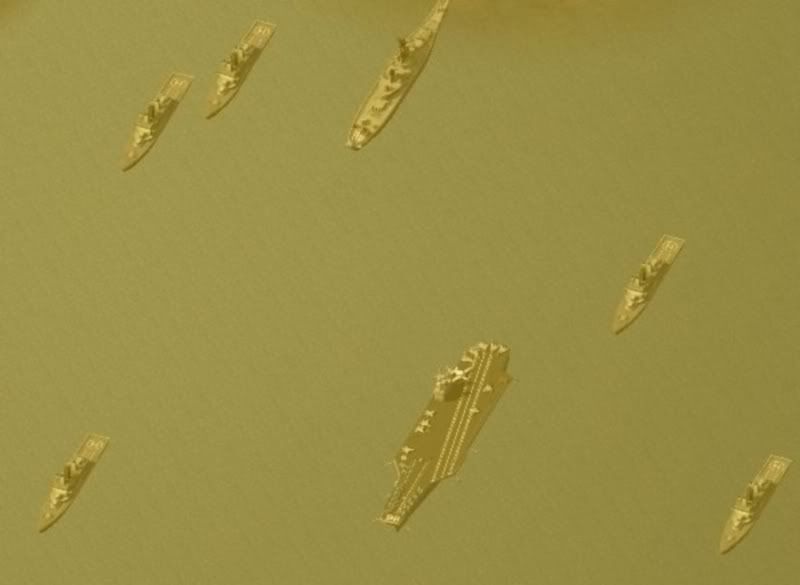 The yellow haze still prevented a clear view of their new friends.
The show of force is a bit intimidating. But, the brave little wooden ships pressed forward. After all, humans are larger than feline, so it stands to reason that others would be as well. This is not a sign of imminent danger. But, it does give one pause. A measure of caution is to be expected. But, would it not be foolish to spoil a pivotal first contact with skittish behavior? The crew continued on their steady pace, curiosity gnawing away at the empty, silent minutes as they sailed onwards. Thanks to the pungent yellow haze, the Schulminions have not actually seen their new friends. What did they look like? Where do they live? All questions due to be answered soon, since the dim outline of a coast became slowly visible on the horizon.
The ships and their escorts headed toward what most certainly must be the home port. This was getting exciting! Son, they would meet their new friends and see a brand new land! How thrilling!
The silence was broken:

   Please pull in to the port and dock next to our sister ship. After you dock, we will gather your crew and report to the welcome center for processing.

  Acknowledged.
As the port came into clearer view, an odd buzzing sound in the background filled the air, compounding the strange aura caused by the yellowish brown haze. The clouds remained ever-present, but breezes helped to break up the cloudiness enough for the crew to get a glimpse of their destination. They were truly impressed with the size of the metal vessel next to which they would dock.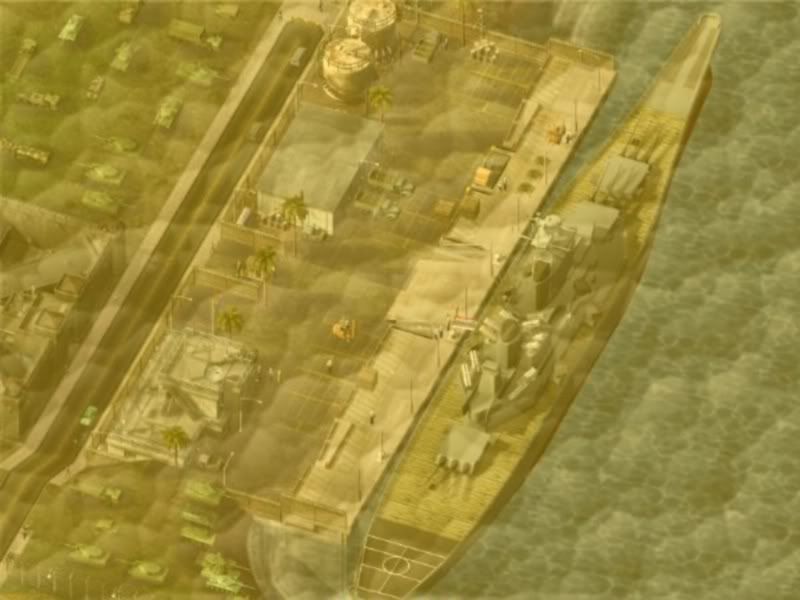 Our first view of Queensferry
The crews docked their vessels and, for the first time in weeks, set foot on land. Soon, they would meet their new friends face to face.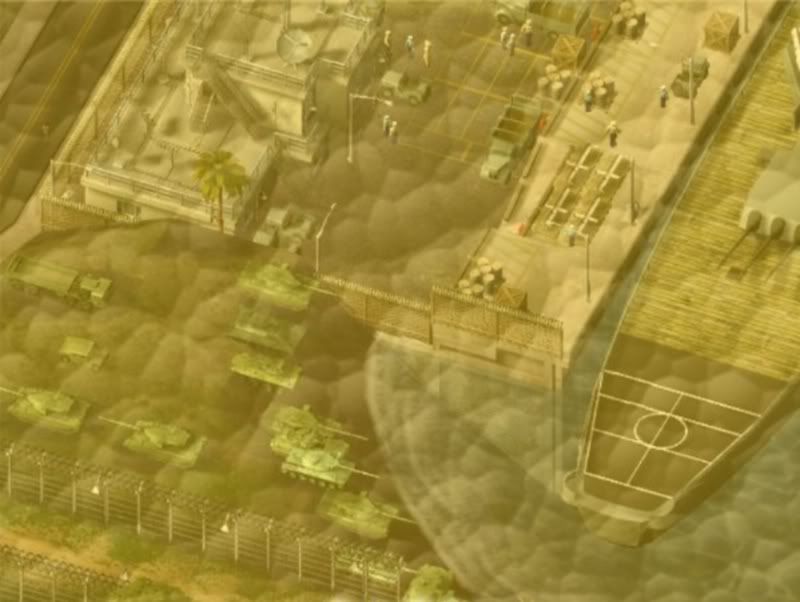 Apparently, the welcome center included some sort of vehicle parade in their honor. How thoughtful!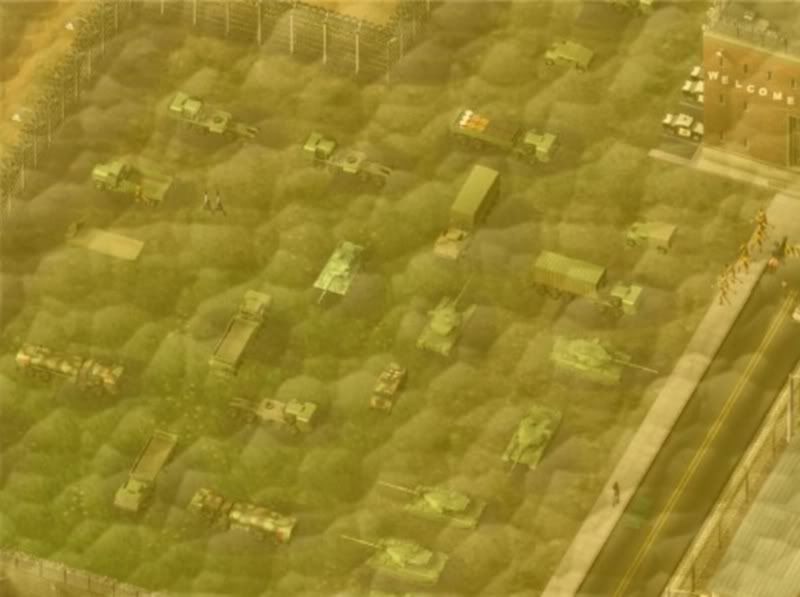 A voice came over a loudspeaker: Please proceed down the street to the welcome center. All members of your crew will be taken care of there.
The crew walked down the street. They were excited – behind the door were their new friends.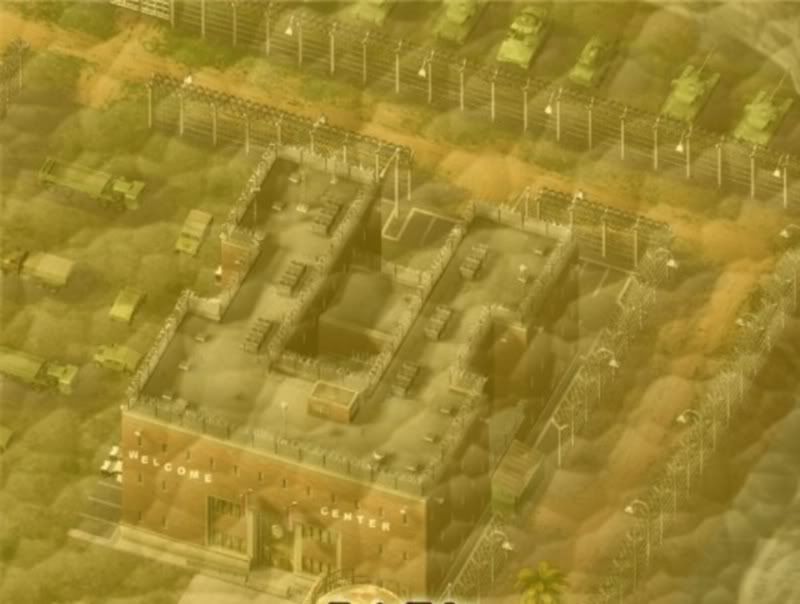 The historic encounter is about to take place. Odd, how so much security can leave one feeling… insecure. Through those doors two worlds will meet for the first time. Archduke Bower grasped the door handle firmly and hesitated briefly. Then, he took a deep breath and pulled the door open, ready to greet Schulmania's destiny.
---
Our Schulmania site visitors:
Thanks for coming!