A Splash of Colour
A Splash of Colour
Yup...  that is the same stream as the one one in the previous update... but I decided it was too straight, so I kinked it up a little...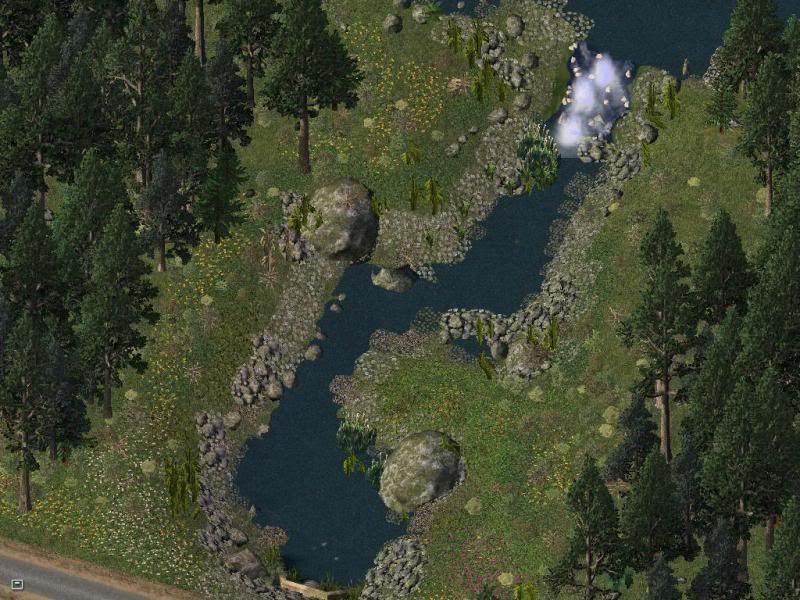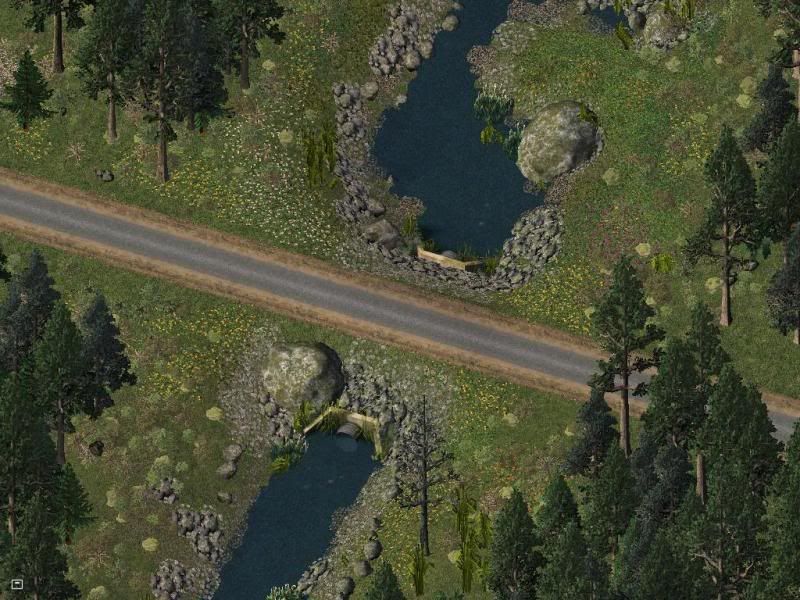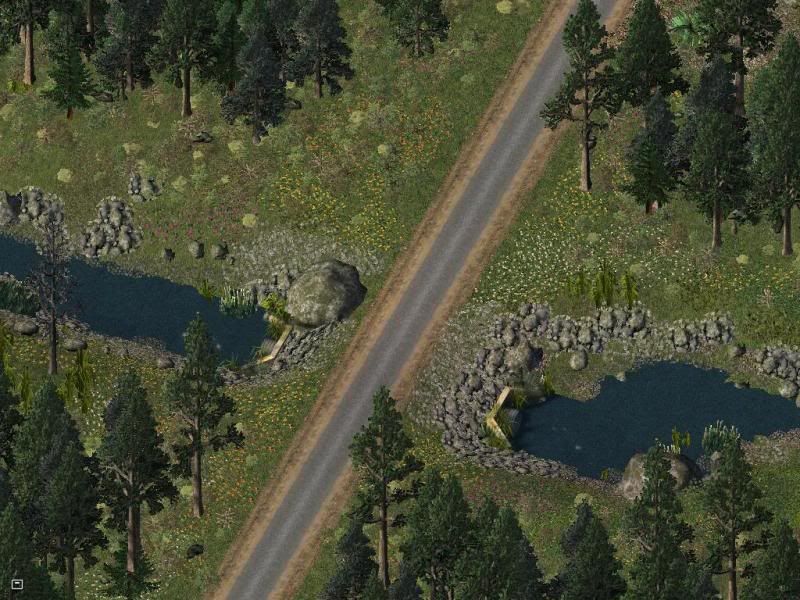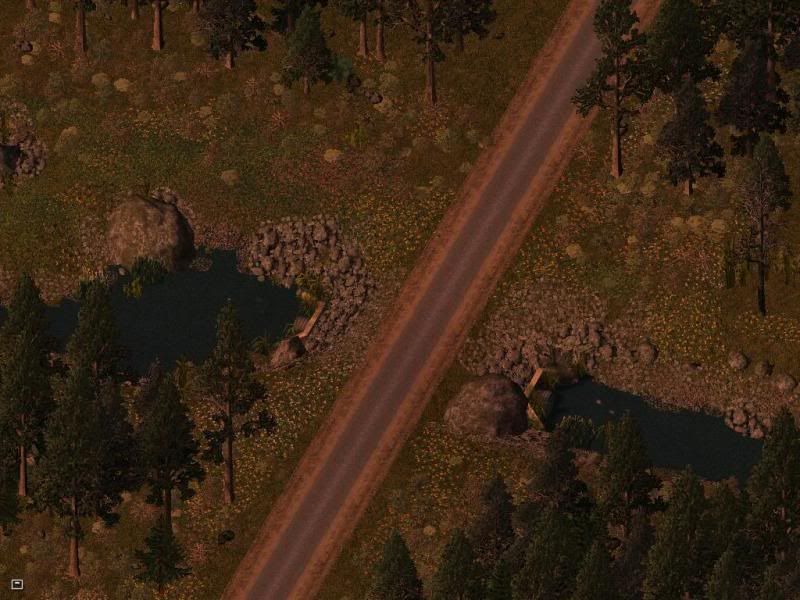 Oh yeah this is the new what the heck does he call it again...?
...  the PEG PPond Terrain Prop Pack 1...  now in beta over at the Pegamod's place...  PPond Flora Pack must have sounded too girly...    
Check out Bean Rock!