The Atlantopian Kingdom: Part 8
Entry posted by Chptrk ·
138 Views
Been awhile, hasn't it? Feel free to blame a Mr. Bruce Springsteen and the E Street Band for the delay, but I had fun at least.
I also joined the UWJA: United World Journals Alliance! It's got it's own website!
Anyway, enough talk...

Merry: Welcome to Iconium!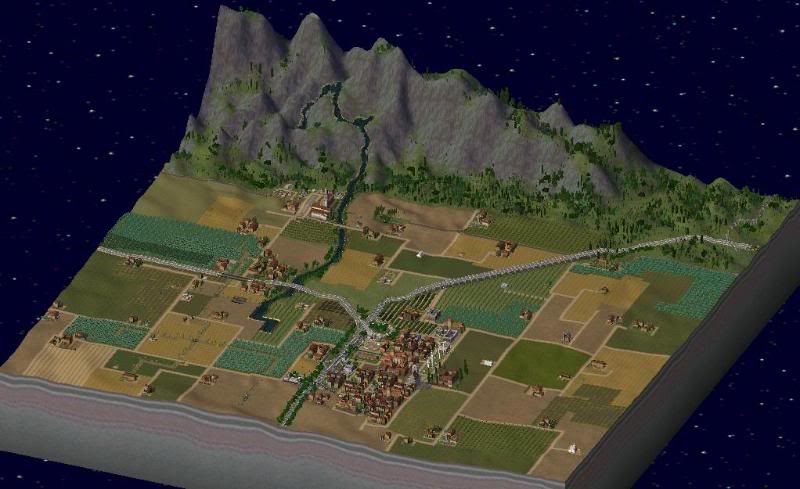 (The mountains are to the South, the city is flipped for picture reasons.)
We have seen two large cities, a suburb, an industrial port, an airport, and a military base. Time for a farm!
This is the main town area of Iconium. Many elements from it's older days still remain, as the small, Mediterranean style farms and houses are predominant.
A closer view of the town. A wind farm can be seen to the left. It provides all the power to the city.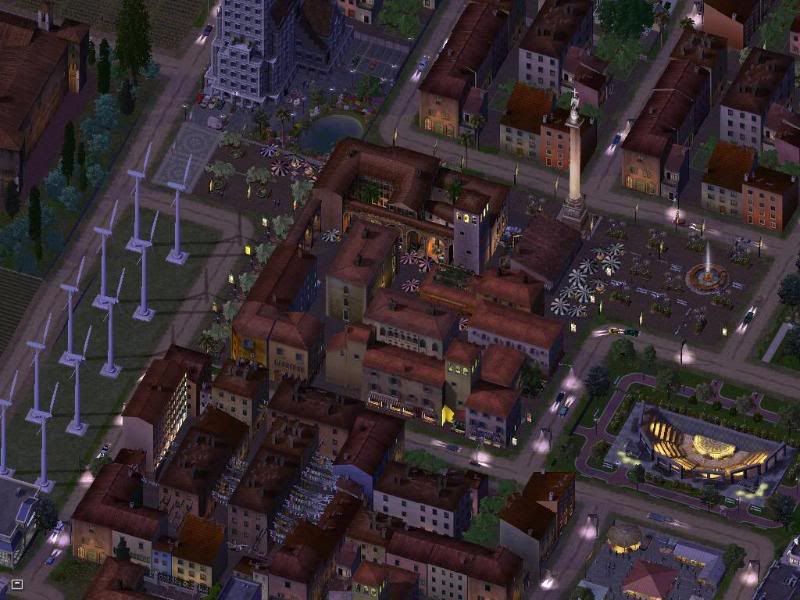 In the Southwest of Iconium (Top right of the full view picture), there is another, smaller group of houses. It is the oldest part of the city, and contains the catherdral and town hall.
Some farms for your viewing pleasure. This highway leads through the entire town, from Tyrus Airport to the neighboring cities in the North and East. It does not lead through the mountains, but plans have been thought up to eventually make a path.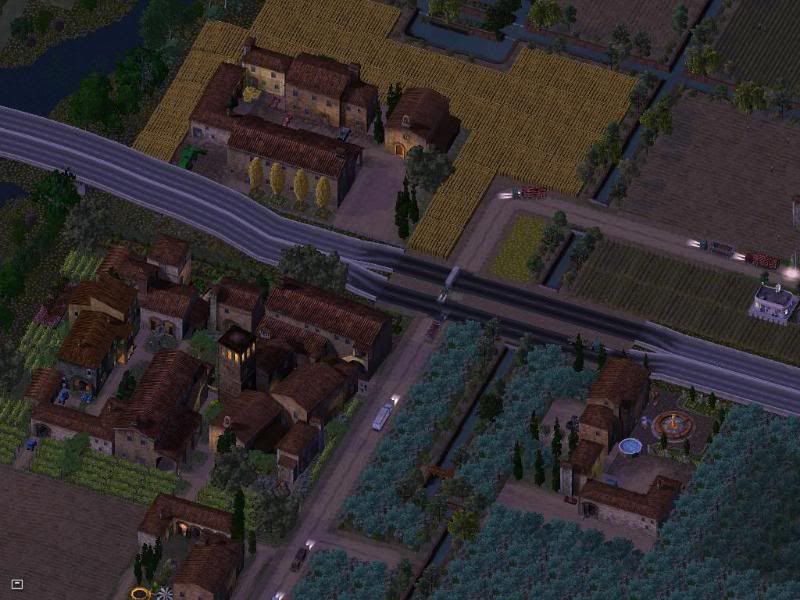 To the right, you can see the Lavender Flower Farm of Benito Glasolini, the latest on the long line of Lavender Flower growing Glasolini's. Their Lavender Flowers are considered the pure Lavender color, for anyone who's interested.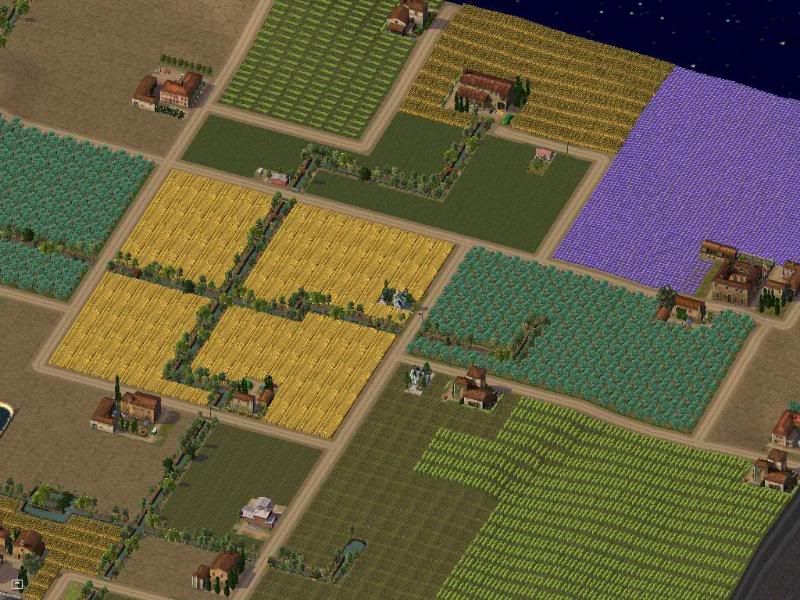 Some farms at night.
Pippin: We hope you enjoyed your tour of Iconium!

Merry: Feel free to spend as much time here as you want! And don't forget to try the wine!
Pippin: Oh, we almost forgot. If you want to read more into the lives of Leonhart's, tune in tomarrow for the dialoge update! And possibly a region view!