The Atlantopian Kingdom: Part 7 Continued
Entry posted by Chptrk ·
140 Views
As promised, some dialog for those who like to read.

King Robin: Welcome to the palace Alex! Now, this isn't the reason I invited you here, but why don't I introduce you to the family?

Alex: Of coarse, I can't wait!
The two walked down a few hallways when they ran into...

King Robin: Let me introduce you to my wife and Queen, Ember.

Alex: It is a pleasure to meet you Queen Ember. My name is Alex, I'm an ambassador from Tropicana.

Queen Ember: Pleasure to meet you Alex! I'm glad you could visit!

King Robin: I'll see you later honey, lots of work to do. Come on Alex.
Robin embraced Ember and continued his tour with Alex. After some more walkways, they ran into another pair.

Baron Westin: Hello Your Highness, pleasent weather we've been having. This must be the ambassador. My name is Henry Westin, I'm a baron in congress.

Alex: Pleasure to meet you.

Baron Westin: Robin, you don't mind if I take Geddy off your hands for awhile, do you?
Prince Geddy: I haven't been to congress in ages, please can I go dad! Oh I'm sorry. Hello ambassador, I'm Prince Geddy Leonhart.

Alex: Pleased to meet you!

King Robin: Well of coarse you can go! Since when did you have to ask?
Prince Geddy: See you later!
The Baron and the Prince continued on their walk to the main door. They got into a car, and drove to the Congress building.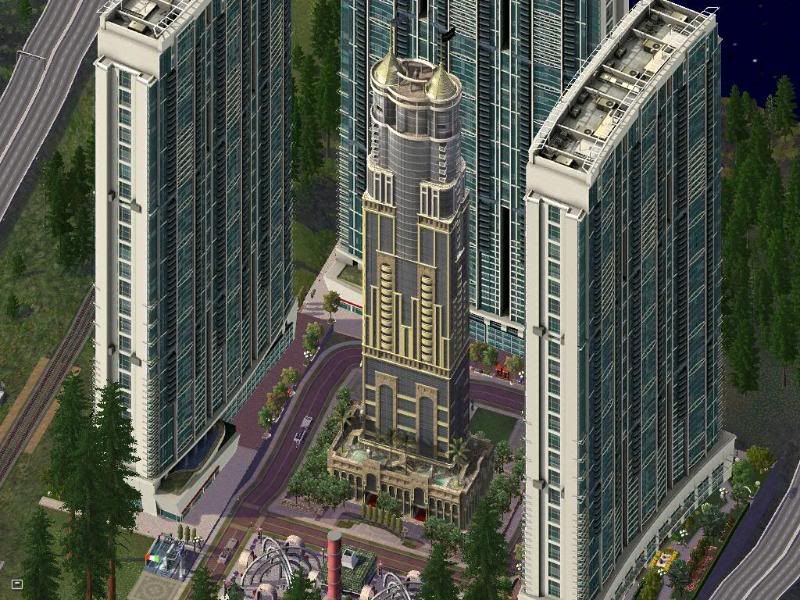 Baron Westin: It's been awhile since you've been here, how about a quick overview of Atlantopian politics?
Prince Geddy: What, you think I'd forget something? But it does feel good to be back, school has been taking up so much time. Anyway, there are the three branches of government, The Monarchy, The Congress, and The Supreme Courts. The Monarchy is pased down to the oldest child of the previous king, after his death, resignation, or impeachment. In this case dad hands it to me. The Monarch can makes laws, but those must be approved by the Supreme Courts.

Baron Westin: Go on, how about congress.
Prince Geddy: My favorite, Congress is divided into two parts, the House of Barons and the House of Dukes. Both have to run for election to their position. The Barons, like you, are elected four from each province, and serve for three years. The number of Dukes are chosen proportionally by population levels and they come from individual cities and towns. They serve for seven years. Congress can also make laws, but those are checked by the King or Queen, and then the Supreme Court. If vetoed, the law could still be passed by a 3/5's vote from both houses.

Baron Westin: You forgot the part about how the Dukes slow down everything. If it wasn't for them...
Prince Geddy: You could do whatever you wanted. (Smiles) And my father would have taught me that you caused all the problems. And you would never have become my teacher. But before you say anything, The Supreme Courts are a group of nine justices, selected by the Dukes, chosen by the Barons, and approved by the King. They decide whats contitutional and whats not. They serve for life or until they resign. Court cases can also be taken to them if no other court can get the case settled, based on political reasons.

Baron Westin: I never doubted you. Come on, session is about to start and I bet the prince's advice could always help, especially when trying to get special case abortion legalized.
Prince Geddy: Well, it can't hurt. Unlike the time you took me here on the topic of marijuana.

Baron Westin: I had no idea they would accuse you of using it! I know you don't! Maybe it's because of your brother...
Prince Geddy: My brother may be my complete opposite, but he is still my brother. He may get on my nerves but you are not allowed to talk about your prince like that.

Baron Westin: I'm sorry! I'm sorry! You know I only meant it as a... Do you hear something?