The Atlantopian Kingdom: Part 7
Entry posted by Chptrk ·
441 Views
Two updates ago, we visited Varna, on the Limelight River. Now, we visit the entrance to the Limelight River, and The Atlantopian Kingdom itself, Ravenna; The Gateway City!
The full view of Ravenna, as can be seen, many passanger ships pass through its gates. Some are full of immigrants and  some with cruise goers.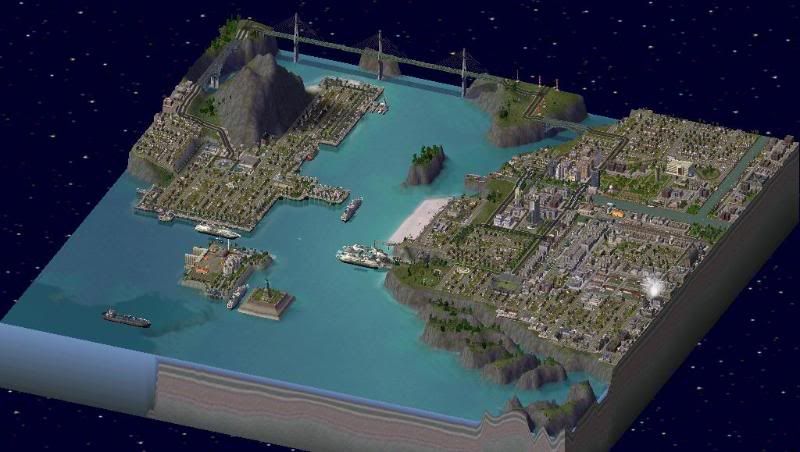 At night: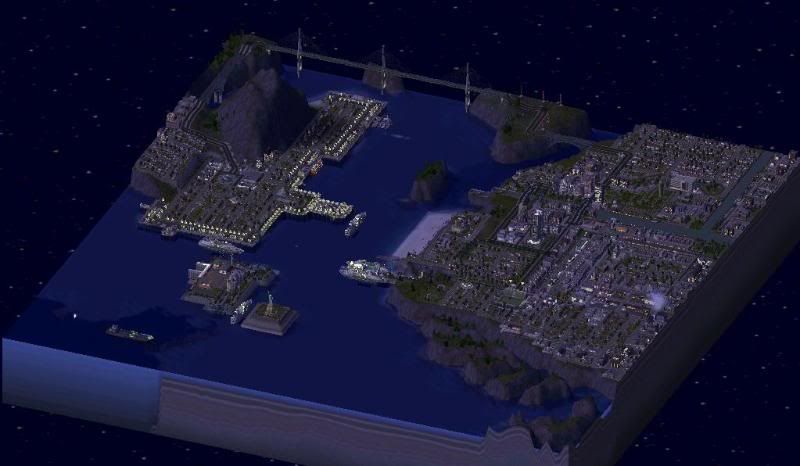 Gateway Island and the Statue of Hope. Gateway Island has served as a processing and temporary staying place for immigrants over the coarse of many years. It has a small airport and boat docks on two sides, to accomodate travelers. The Statue of Hope was constructed towards the end of King Michael Leonhart III's reign and the begining of WWII, to show the strength and well-being of the Kingdom.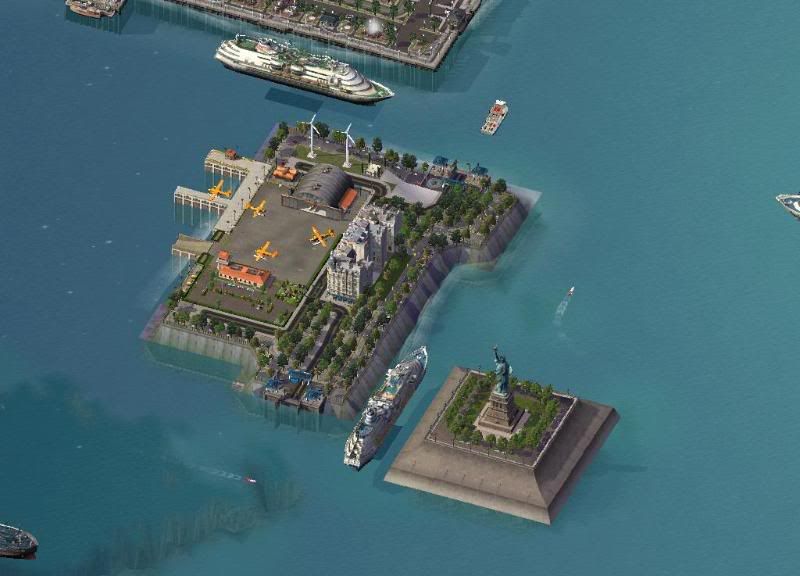 A larger shot of the Limelight River that divides the two halves of the city. Another major port can be seen on the lower eastern side of the city.
On the west side of the city, Mt. Marsh, a once active volcano, can be clearly seen.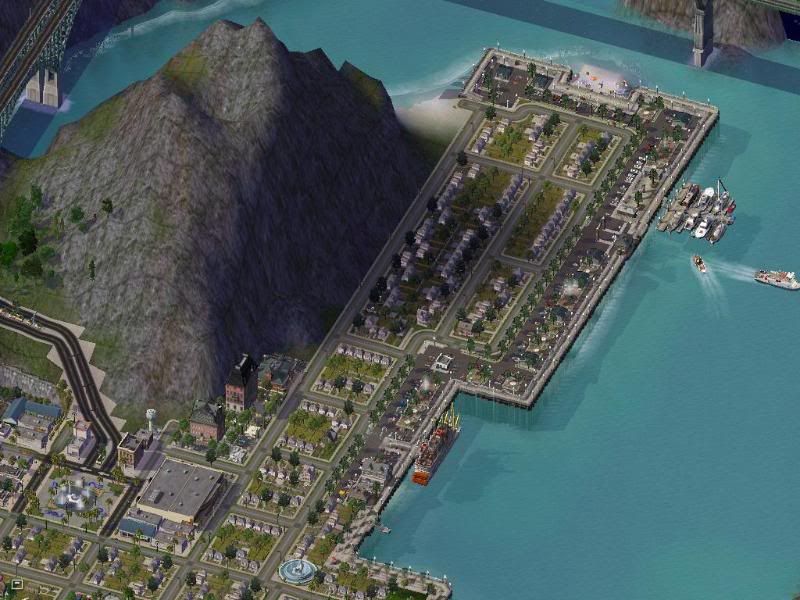 Over on the east side, a group of locks, used for taking small boats up and down between the Limelight River and the canal system that spreads throughout much of south-western Atlantopia.
Ravenna Park, in the middle of two residential and commercial districts.
Although it is the entrance to Atlantopia, the city is very suburban, with some blocks of small apartments. Many of the travelers to Atlantopia, after reaching Ravenna, travel to Varna, resulting in Varna's growth as one of the largest and most wealthy cities in the country. King Michael's "Atlantopia Restoration Projects" did not affect this city too much, as he concentrated on the western side of the island. The city was also hit hard by the war.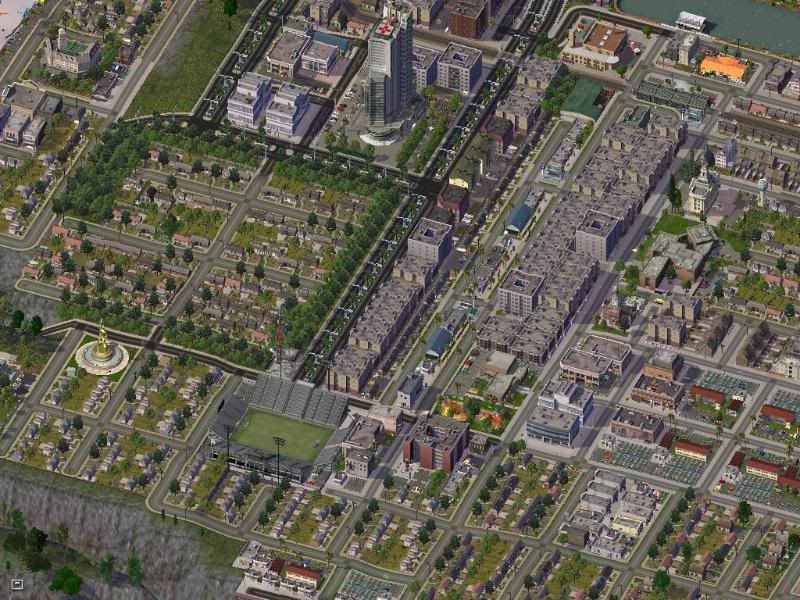 We hoped you enjoyed your stay in Ravenna!
Before we get the replies, a few quick notes.
I got a new water mod! What do you all think of it? Like, dislike, or should I just get a new one all together?
A region shot will be shown in another few updates, some cities need to be built and some terrain and water needs to be updated.
And for those that like to read, the dialog story will be continued later today, once I get my computer back from my sister. (As in, the one with SimCity 4 on it.
)
Finally, I'm going to start naming some things after people who commented, but if you want to have something in particular named after you, just let me know!