The Atlantopian Kingdom: Part 2
Entry posted by Chptrk ·
227 Views
Atlantopian CLASSIFIED Datalog - Celestian
Founded by King Adrian Lockheart I, it was originally used as a fishing village, because of its slopes that lead to the ocean. Many decades later, as the city grew, the fishing docks became replaced by beach-side marinas, towering hotels and highrises, and smaller beach houses. The rest of the city was filled with much of the same. Due to its location next to Adrianople, Celestian grew very wealthy with tourists and immagrints that came to its harbor.
When World War II began, King Robin had the entire city destroyed and transformed into a military base. The materials from the destroyed buildings were used to either construct new skyscrapers in Adrianople, or new military vehicles. Many of the citizens of Celestian were angered by this decision, but there was not much they could do. The base was built in only 2 monthes, and the tanks, trucks, jets, battleships, etc. were built by almost every city in the nation and transported to Celestian all in about 6 monthes, while still being of excellent quality. Even though the war has ended, Celestian remains a military base.
-End CLASSIFIED Datalog of Celestian-
Now for some images. These will be the only ones because the city hates me and likes to crash...alot. And when it's not crashing the boats catch fire and a fire landing strip doesn't look very good in the city. But anyway...(I say that a lot don't I?)
Here is the entire city of Celestian, or maybe the Celestian Military Installment?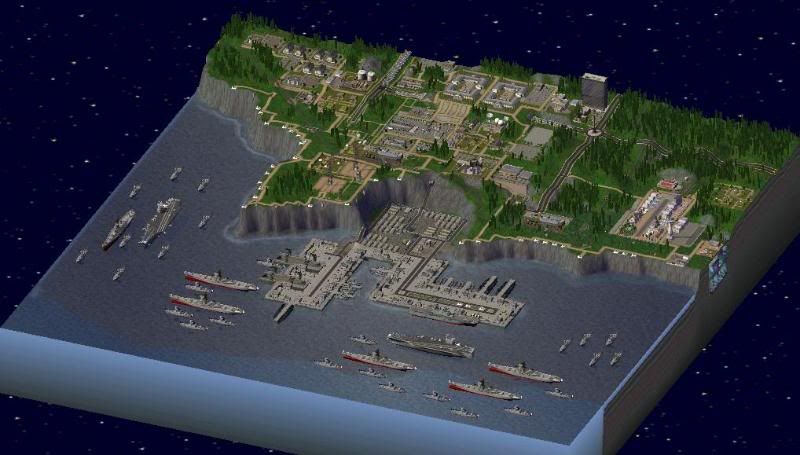 Close up of the navy area
The air force base. And a...uh...farmer who would um... not leave and um... STAY AWAY!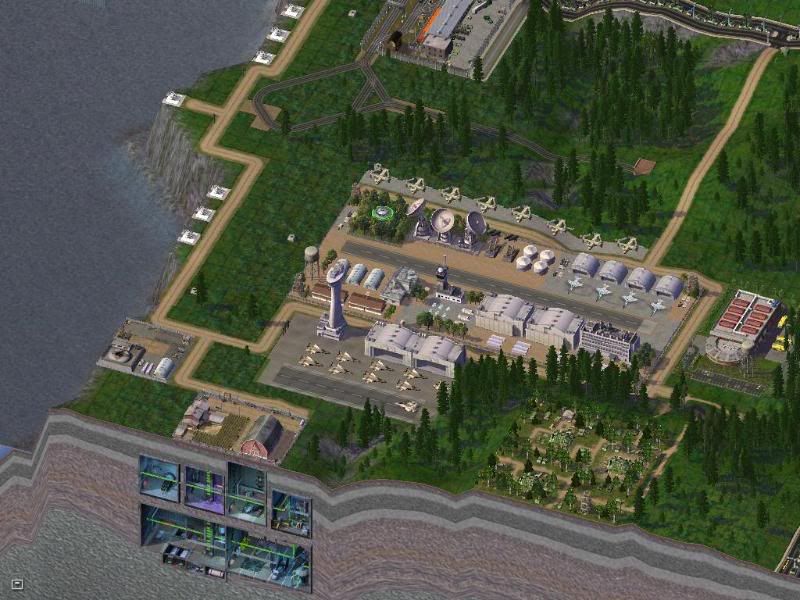 And finally, some land based military structures (This first pic is before I got a new rock mod Thanks Peg!)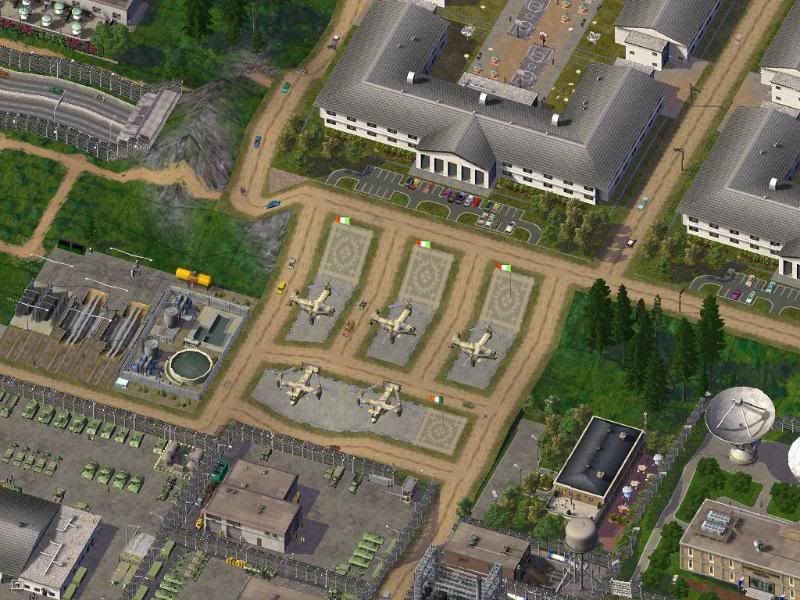 And the Atlantopian flag can be seen
Thats it for now, thanks for stoping by!
Next Time - The Industrial Vexiania!