Transit Enabled Ford
Hello my name is Craig and it has been freaking ages since my last proper game update...
Well I have had this little idea of making a transit enabled ford, with the PPond stuff...  and no I have not had to nag Pegasus for any new stuff I am making do with what I already have!
Anyways let's go and find somewhere to build this thing shall we?   Clevedon Bay looks good...  we still have a bit of space up in the hills.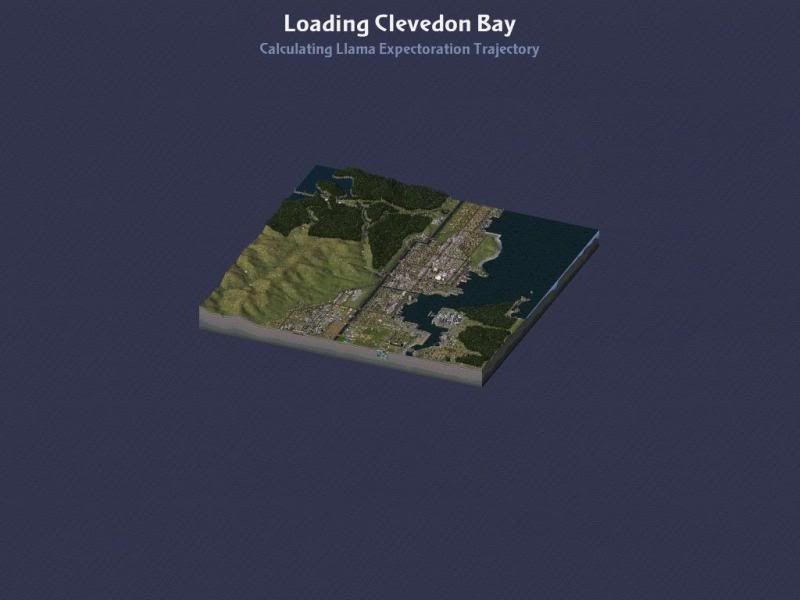 Yeah like that levelish area in the river valley...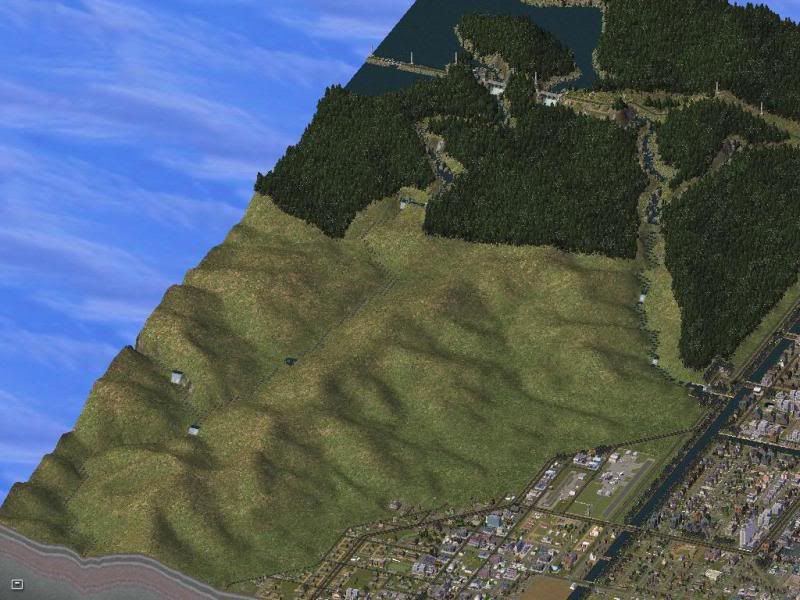 Now first things first... If I am going up in the hills to build stuff... pause -  the -  freaking - game! ...  I have had nasty things happen when the game has still been running and I have been happily absorbed up in the hills on zoom 4 or 5... for an hour or so...   power stations...  they tend to blow up.  Oh you will notice that there is no yellow pause thing...  got a mod for that...  what?  You want the link?   It is on the STEX... here  ...now go find it yourself already!
Yeah there... in the river valley... like I already said...  stop yabbering  and get on with it will ya....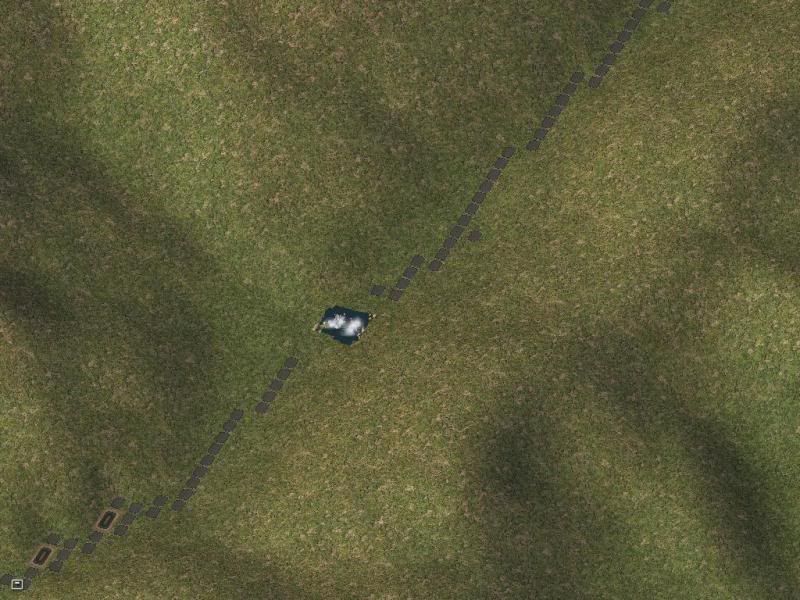 Yeah yeah... keep ya shorts out of ya crack...   I have this idea of using the canal extender lot to make my transit enabled ford.   Well this is the theory anyway...  we will see if it works...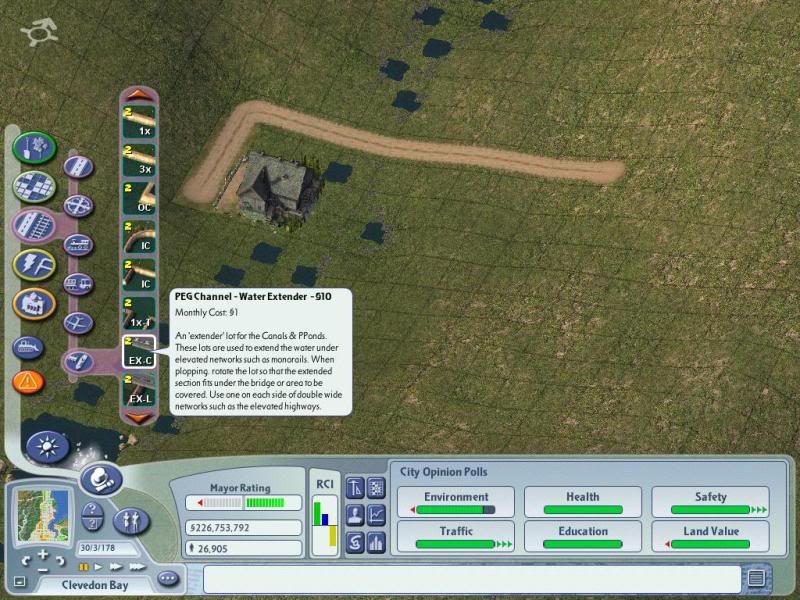 Alrighty... lets plonk this thing right over the road...  Yay!   I know I know a good idea when I see one!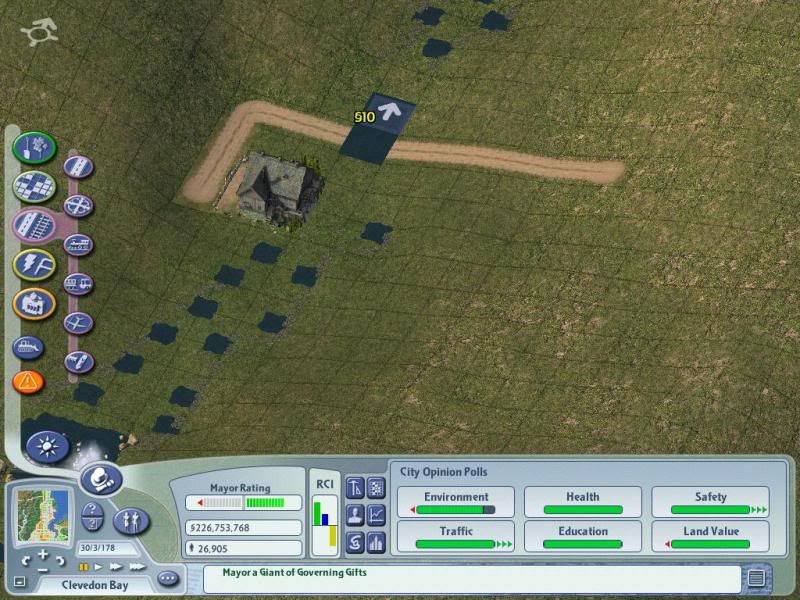 Right...  if we want traffic we will need some Sims to move in...  so a couple of residential zones...   oh yeah and pine tree lots spaced every 5 tiles up the hill...    Why?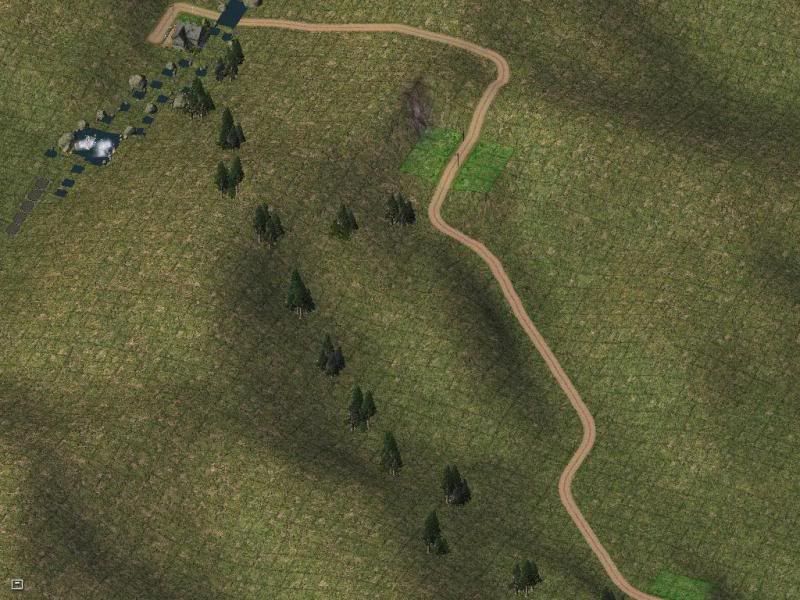 ...to bring in the power of course silly!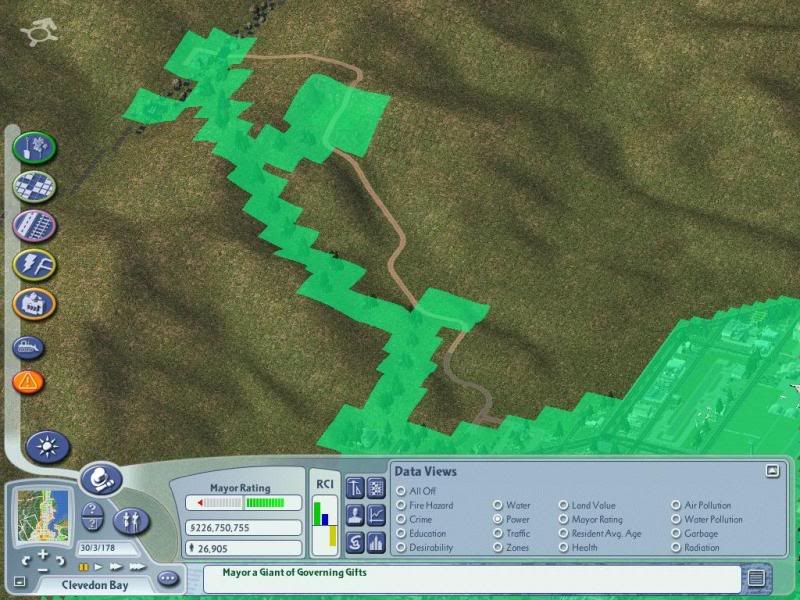 Right looks good...  (actually I had to take out the dirt road FAR curves... for some reason I kept getting no road access zots with them in but that is a problem I will have to sort out another day...   ONWARD  I say!)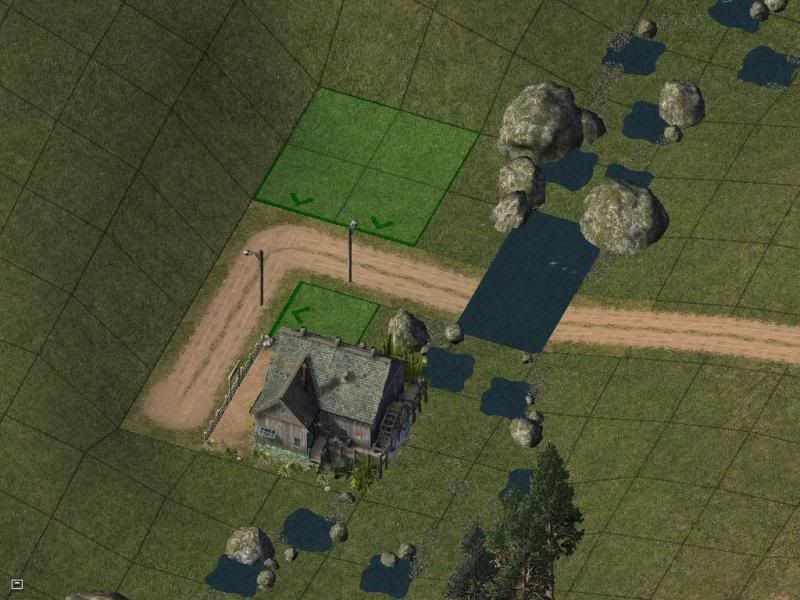 Let's throw this thing into gear and get some Sims to move in!   Yay!   It works!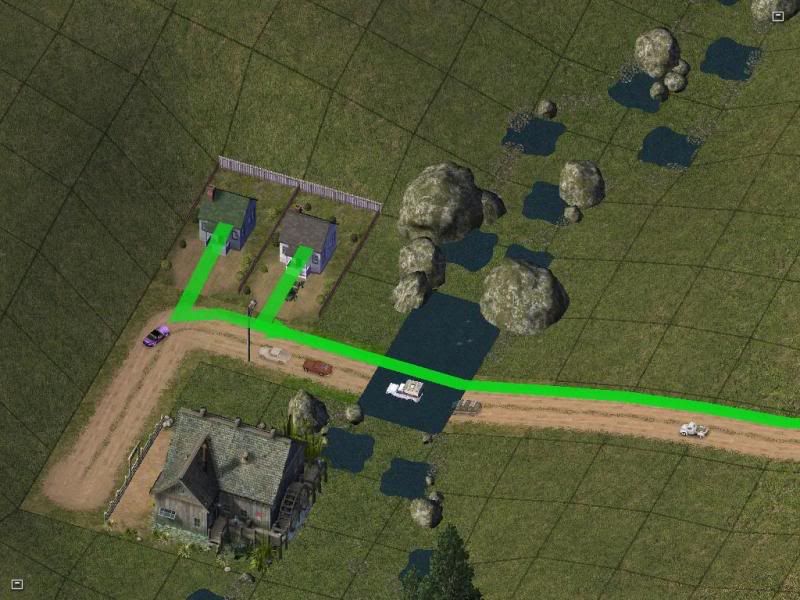 I hav creatid life!  
Well a transit enabled ford...  but you catch my drift.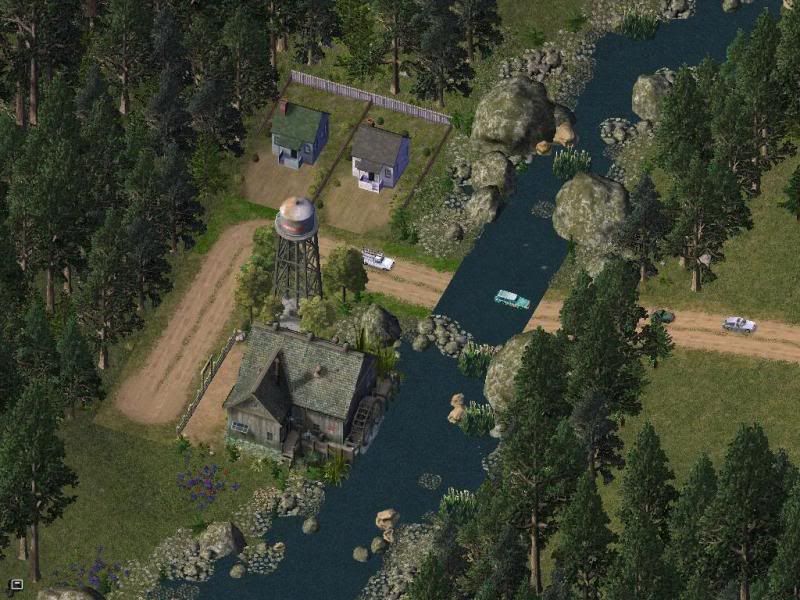 Not bad eh?   I like it!