Red River: Windermere Heights
Entry posted by beebs ·
62 Views

Its update time! Lets take a peek over at Windermere Heights!
The "main drag" of Windermere Heights. The water tower is more for look than any real purpose, at this point. But it can still be used as a backup water supply for the town in a time of drought etc.
Housing around the park.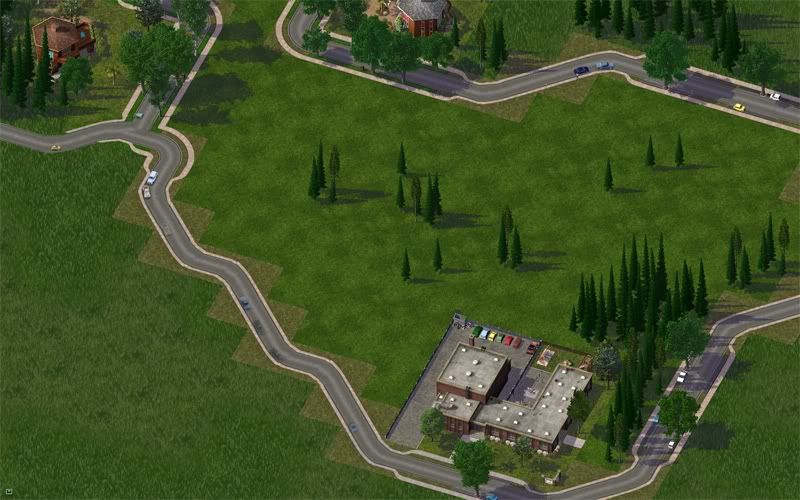 ...which also features a local elementary school. Plans are in place for Windermere Heights Phase 2 which will see development around the rest of the park and expanding south.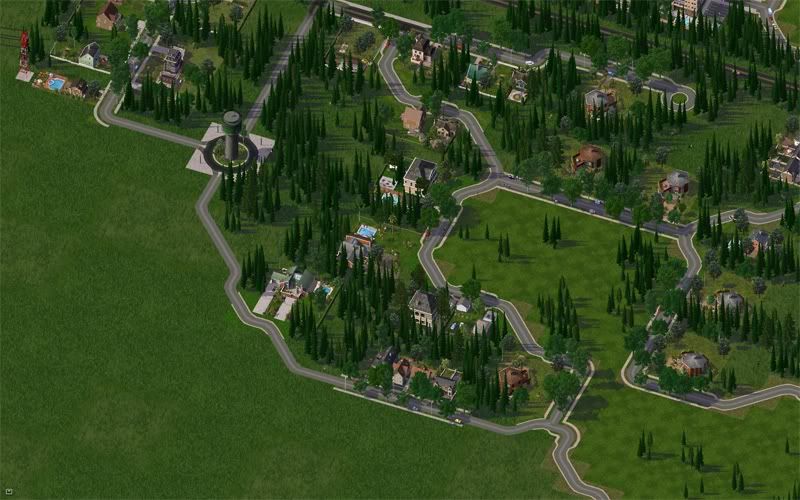 Here's Windermere Heights as it stands at the moment.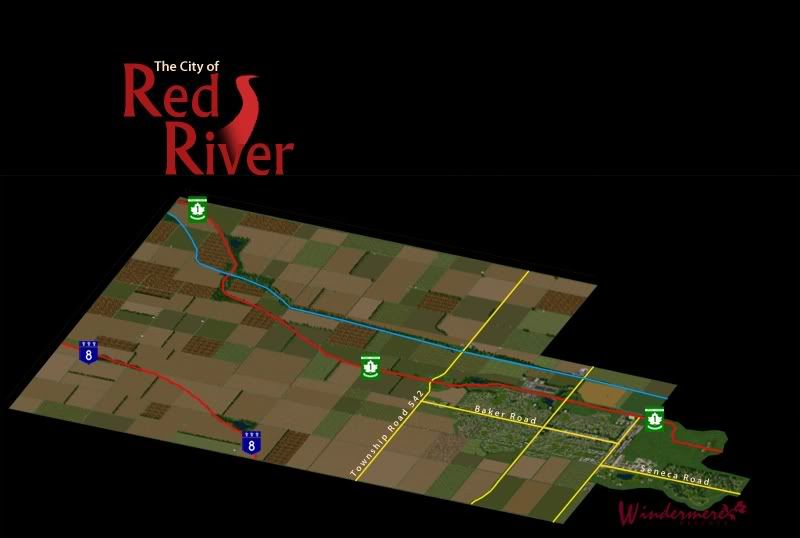 And like I promised, here's a road map for the Red River area. You can see there's a bit more development compared to last time. I've marked off where Windermere is located on the map in case you get a little lost.
Also you can see a possible new logo/banner for Red River. This is in the very very early stages of development, if I go through with it at all. Do feel free to click on the image for a full size view.
And well.. that's all folks! Next week we'll be featuring either Capilano Valley or Whitefish Bay.. not sure which one we're going to do yet. Stay tuned for that!