Capilano Valley: Gateway Common
Entry posted by beebs ·
44 Views

Iiits update time! Here's part one of our update..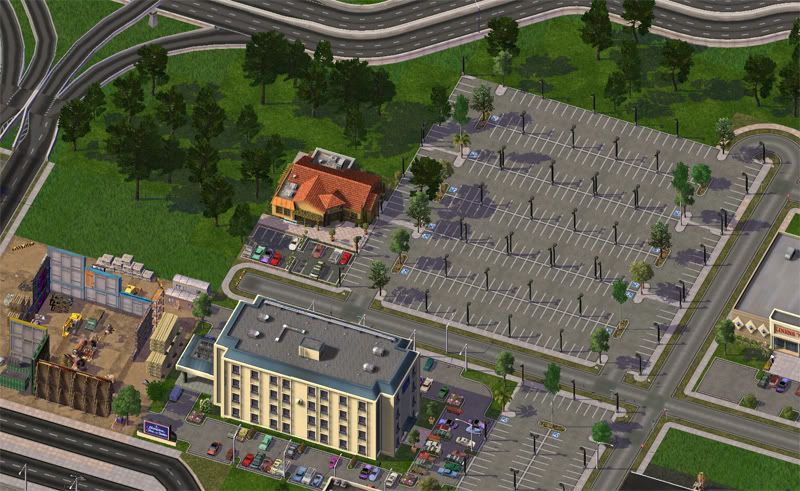 Here's a commercial area on the edge town that I've been meaning to show off for a while now.. it's called Gateway Common.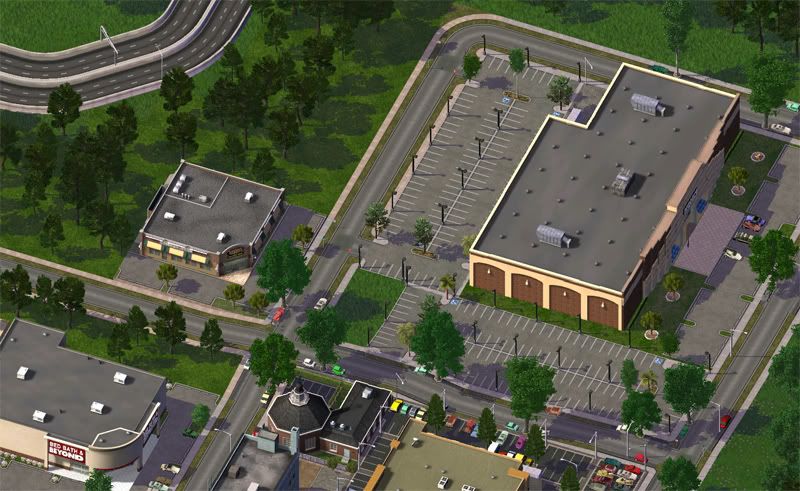 Basically it's just your large, retail suburban development.
Not really meant for pedestrian traffic, it's geared for the drivers. Lots of parking, little bussing or that.
And finally, just an overview.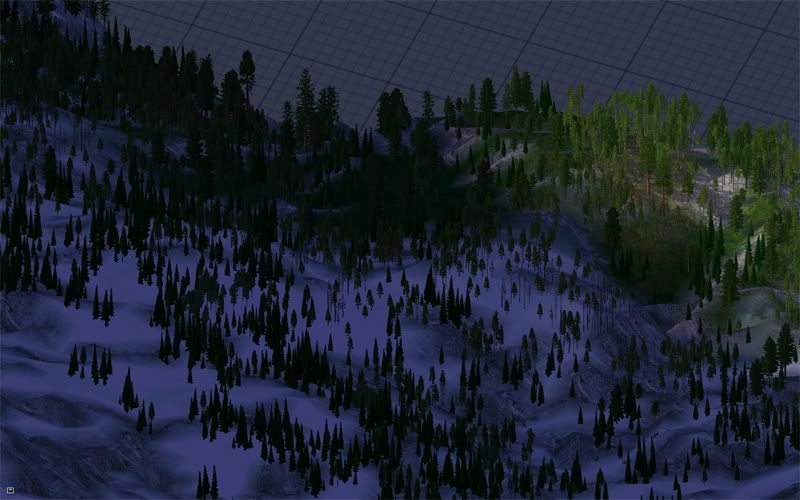 And I just thought this shot was neat.