Red River
Entry posted by beebs ·
101 Views

Iiit's update time!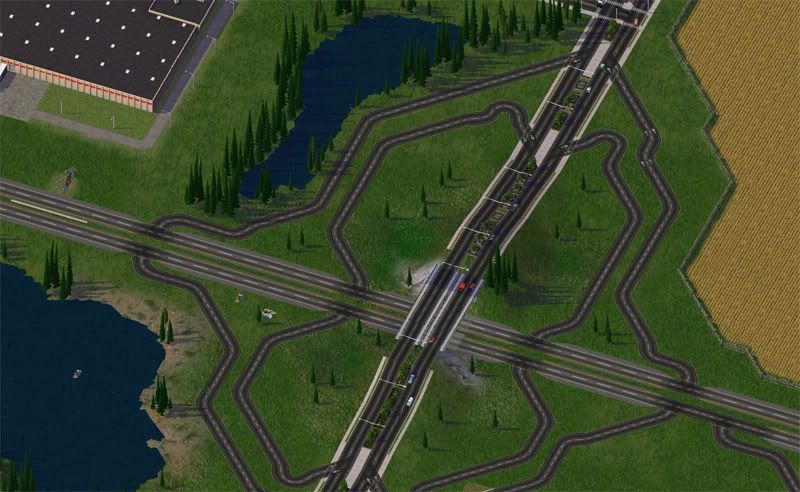 The Trans-Canada intersecting with Borden Road. You can see one of the few warehouses in the top left. (Btw, I cannot wait for the MIS to come out for the RHW. That would make my life much easier for this bloody interchange.
)
Just a bit further along the Trans-Canada. This is a relatively new part of town, which is why there is a random Save-On-Foods and small hotels right beside open grassland. Plans are in place for a decent sized shopping area along the highway, by the time it's built up.
And here's a residential area, just off Borden Road. You can see the Red River Elementary school here.. a new school is under construction, as RR Elementary is nearly over capacity.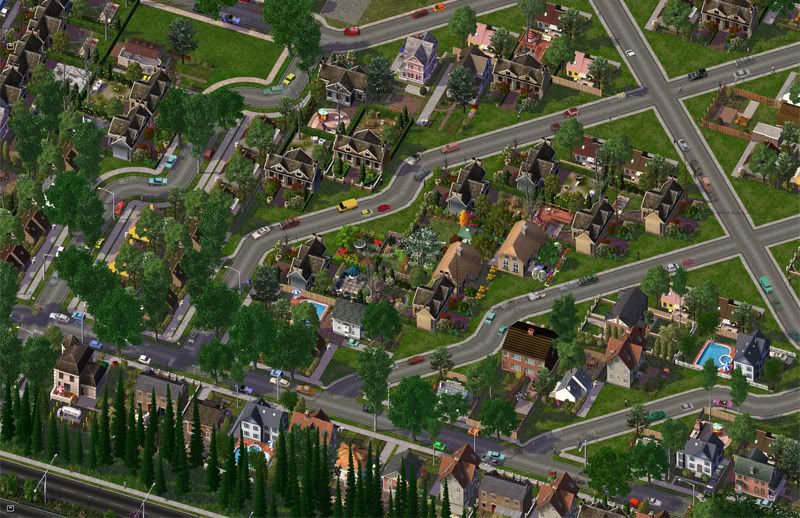 Ooooh mosaic! This is just of that same residential area, though from a different angle.
And well.. That's all, folks!