Around the Valley: Christmas Edition
Entry posted by beebs ·
42 Views
You guessed it.. Update Time!!
Christmas lights! Now bear with the decorators, remember that the fire just blew through here earlier this year and people are tight on money. If you can't see the lights that well, click on the image. Takes you to a full size 1680 x 1050 shot.
Another shot of some lights. Where's Santa when you need him?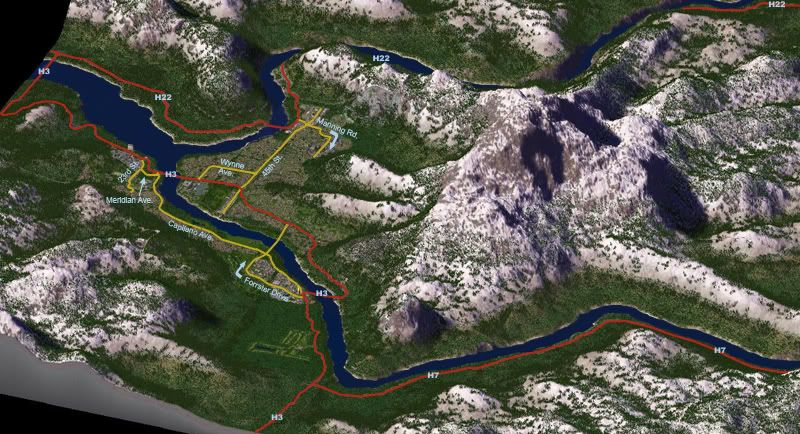 Maybe this will help Santa. New transportation map for the area! There's that pretty golf course from the air as well.
Well that's all I got today. Check back soon for a big change in this CJ!