Aerinia City Archives
06.07 300
When we left off last time the city it was still getting established.
It's been a few months since then, and a lot has happened.
As the title might suggest, the city has now grown to a size that warrants the establishment of a permanent government. A town hall was built to house the government, consisting of the mayor and his inner circle, and just across the street from that a group of volunteers built a medical clinic. This has led to a small increase in quality of life across the growing city.
The overall living conditions still aren't great, but they're improving daily.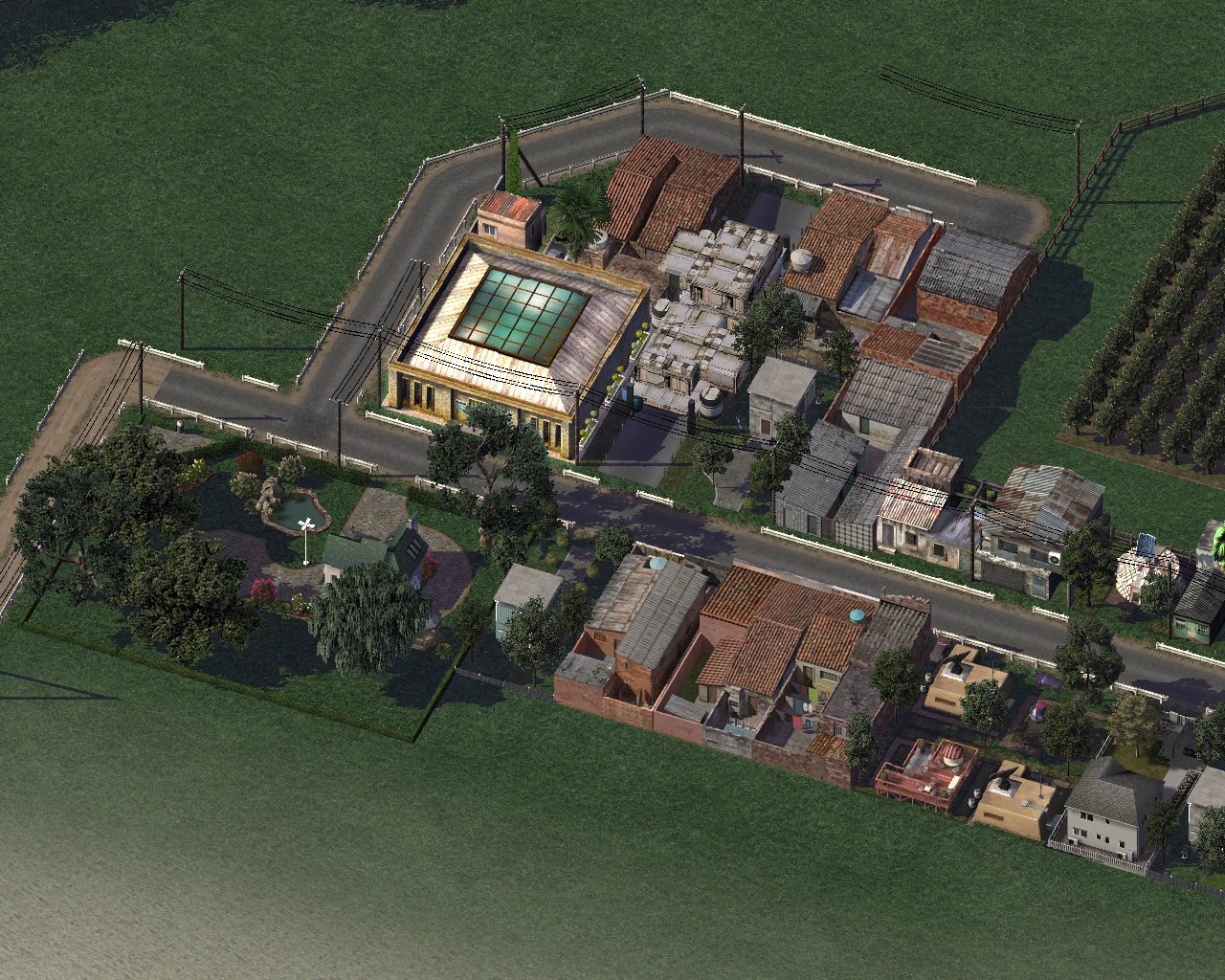 Highlighted: The first city hall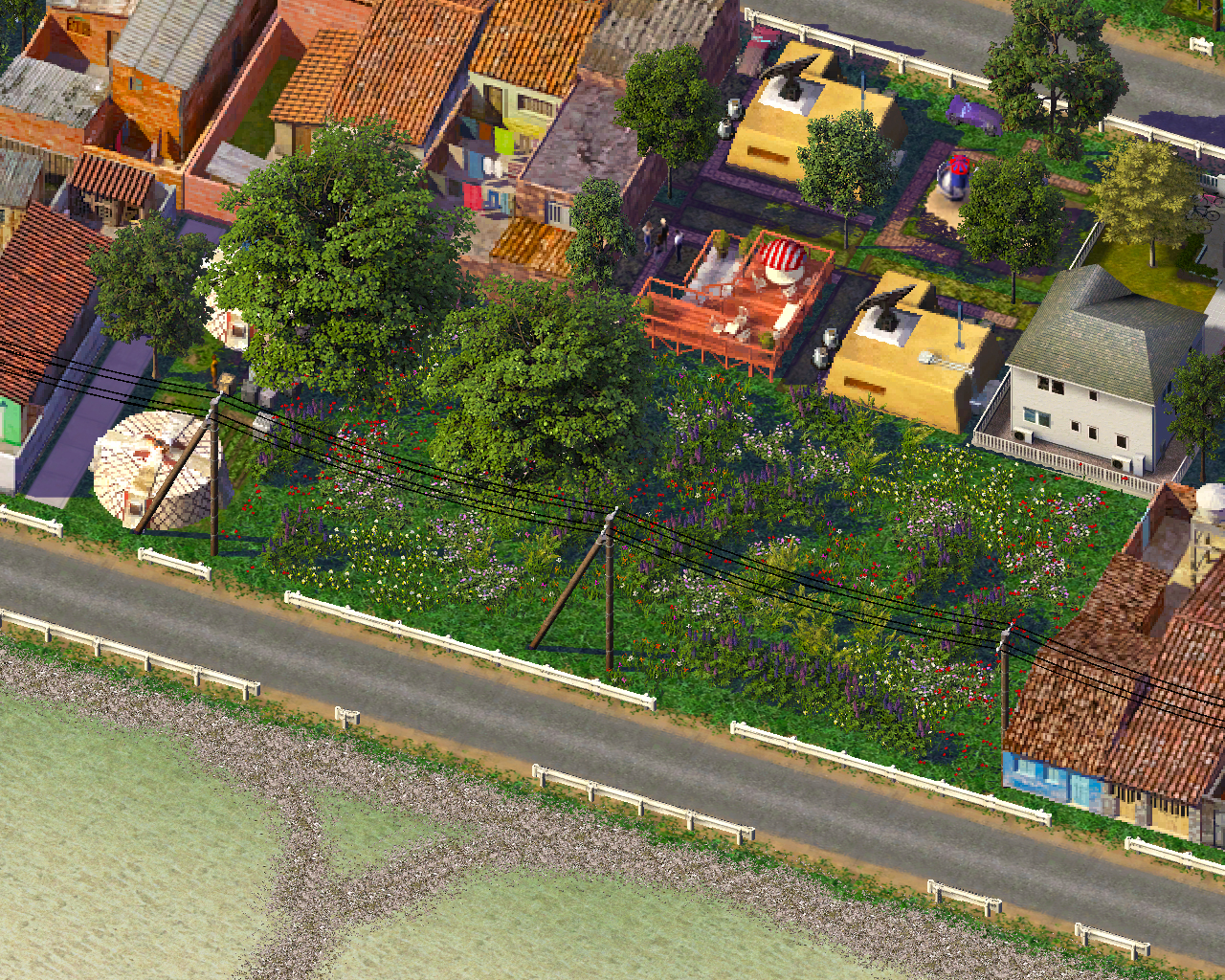 Some empty spaces in the city have been filled in with a random mess of flowers to add some more color to the city.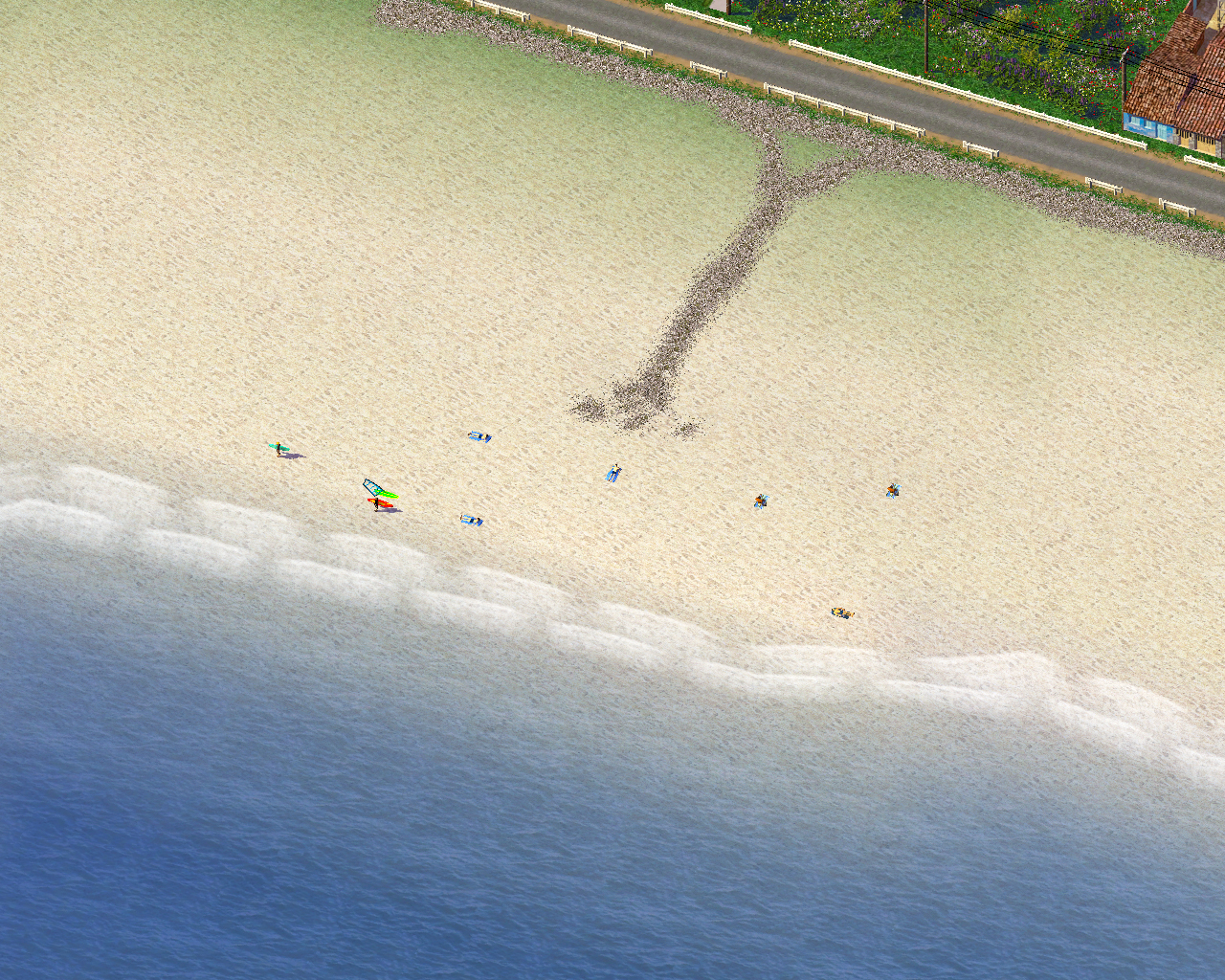 And just south of that, on the beach, people often gather on hot days to swim, relax, and otherwise have a good time. This public beach would be the first of Ardent Plaza's many recreational opportunities.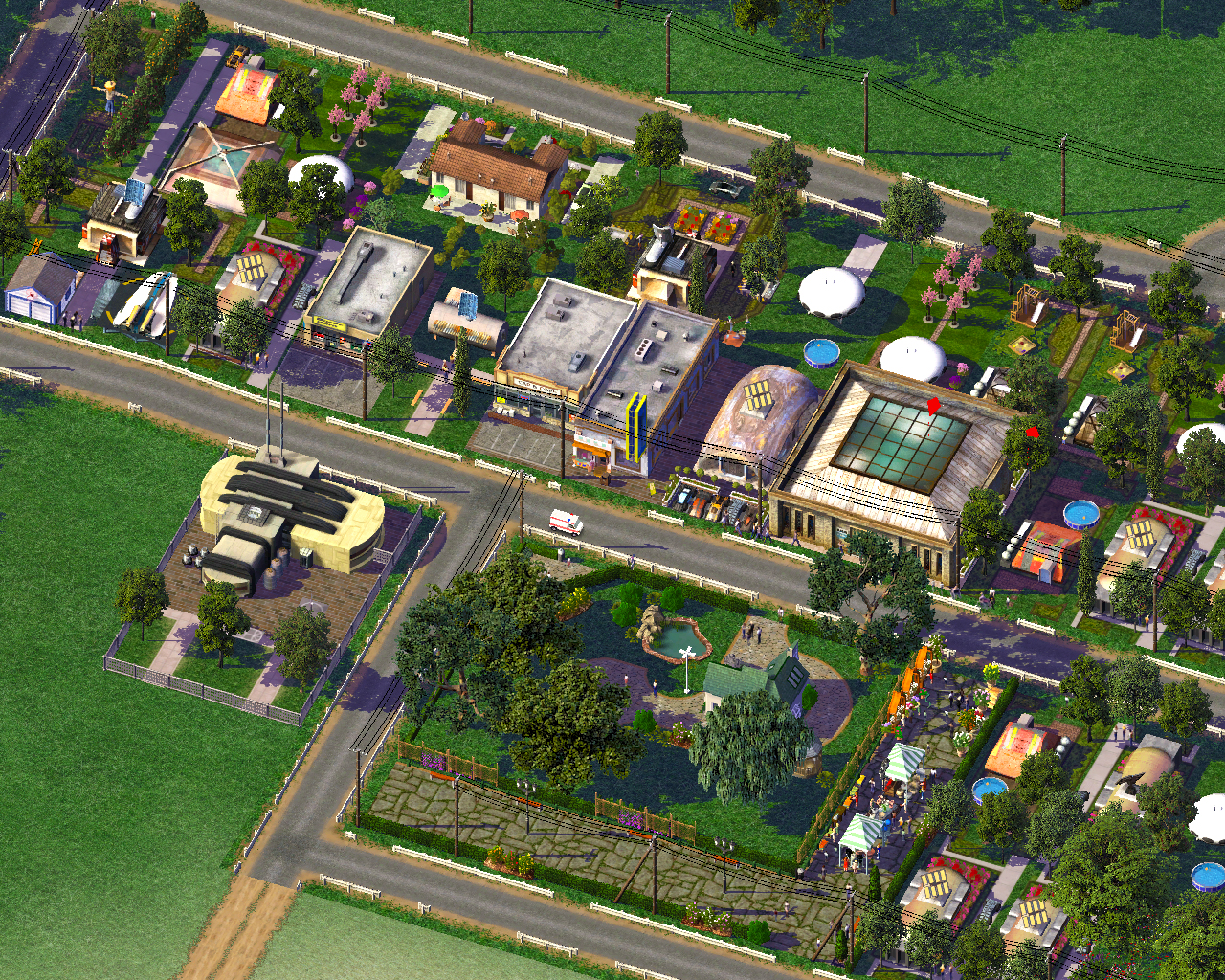 After the establishment of the city government, the city started growing faster than ever before. Not pictured is an expansion to the farms that would allow for more food, and more people who came to buy the food. Now you need people to make the food, and keep track of the sales, and now you need houses for people to live in and people to make the houses, and now there's more people, and they make things which make things better, and more people come, there's more farming and more people to make things for more people and now there's business, money, writing, laws, power,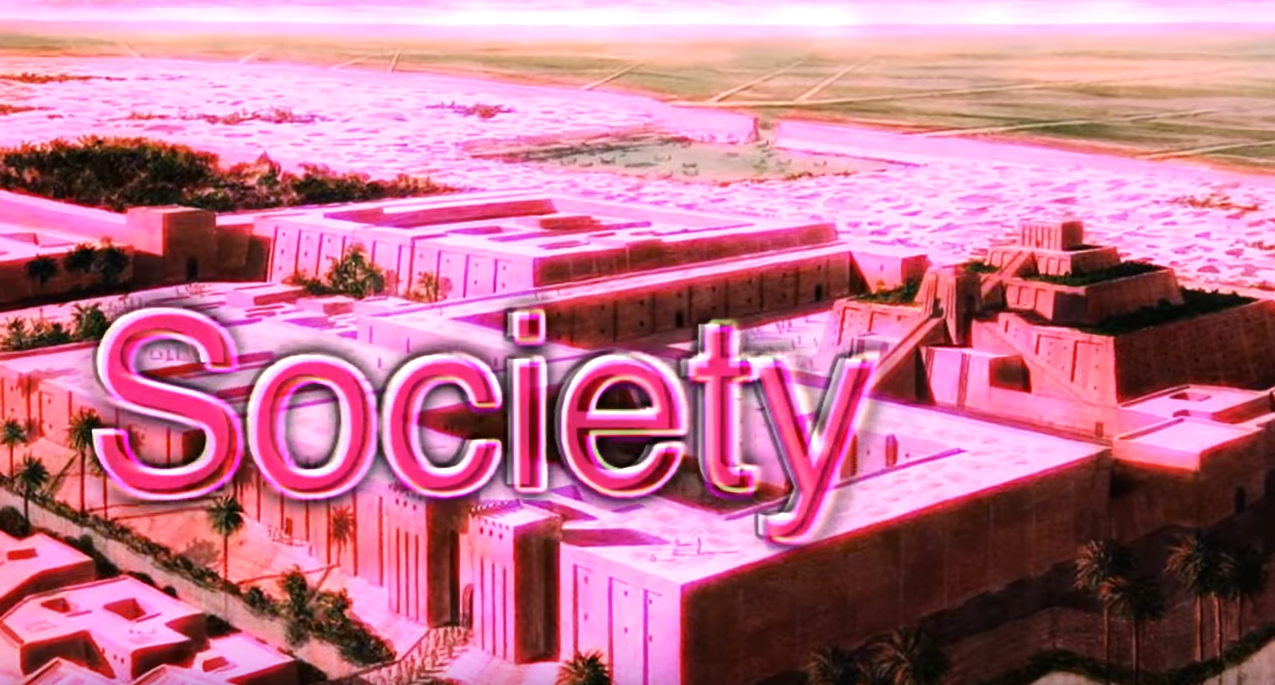 Image credit: Bill Wurtz
Coming soon to a dank river valley near you.