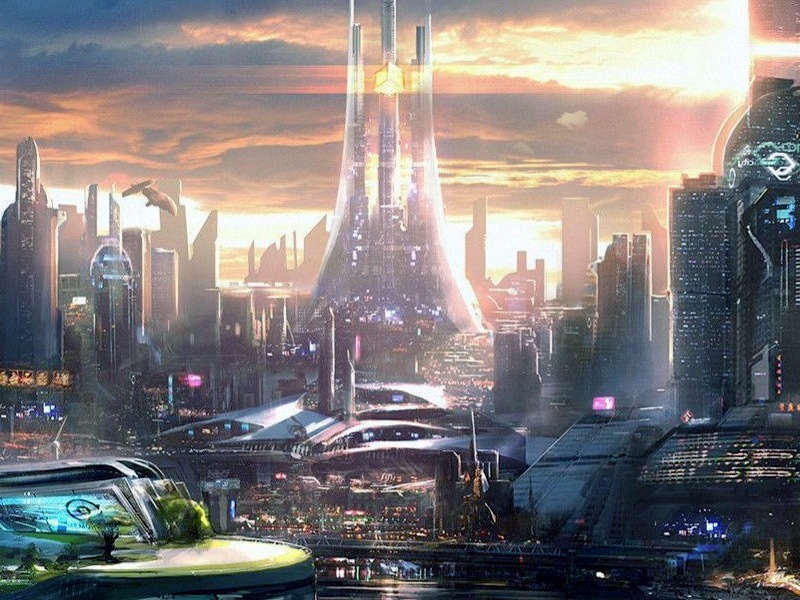 Image credit: unknown
Aerinia City Archives
04.07 300
To celebrate the 300th anniversary of our city, us here at the Aerinia City Archives are proud to present to you, in its entirety, the history of Aerinia City.
This is the first entry.
When you look at our city today it's hard to imagine that all of this was once a vast, uninhabited forest.
That is, of course, until our mayor discovered this world on his travels.
He placed down the beacon in a clearing by the coast, in what we now know as the Ardent Plaza district, and moved on, making a vow to come back later to do something productive.
And come back he did, this time with a group of settlers he rounded up, and a bunch of resources to help them get started.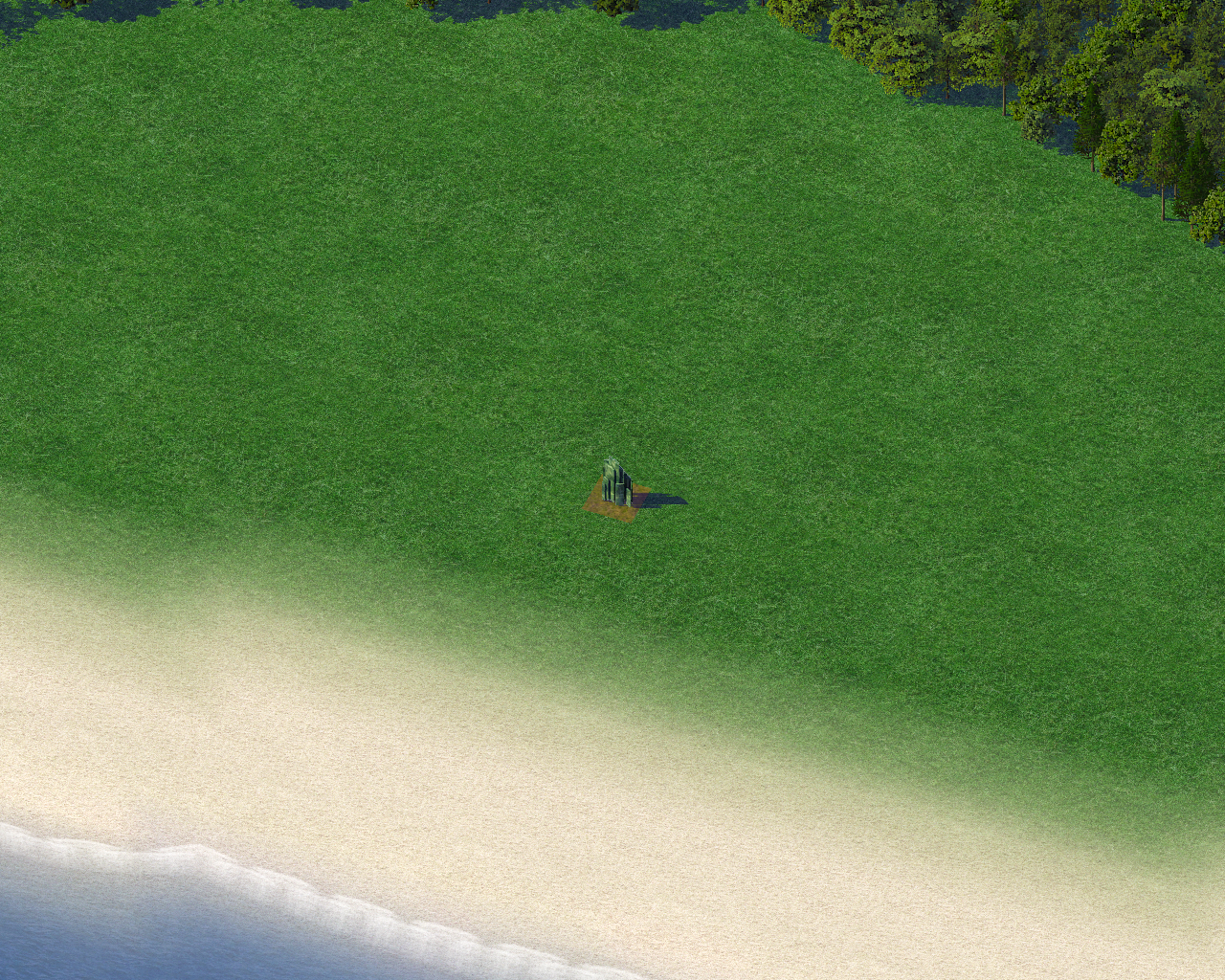 The original beacon
The first structure in the city, aside from the beacon, was a generator someone had brought along, and in the first couple of days the first few roads were built as well.
.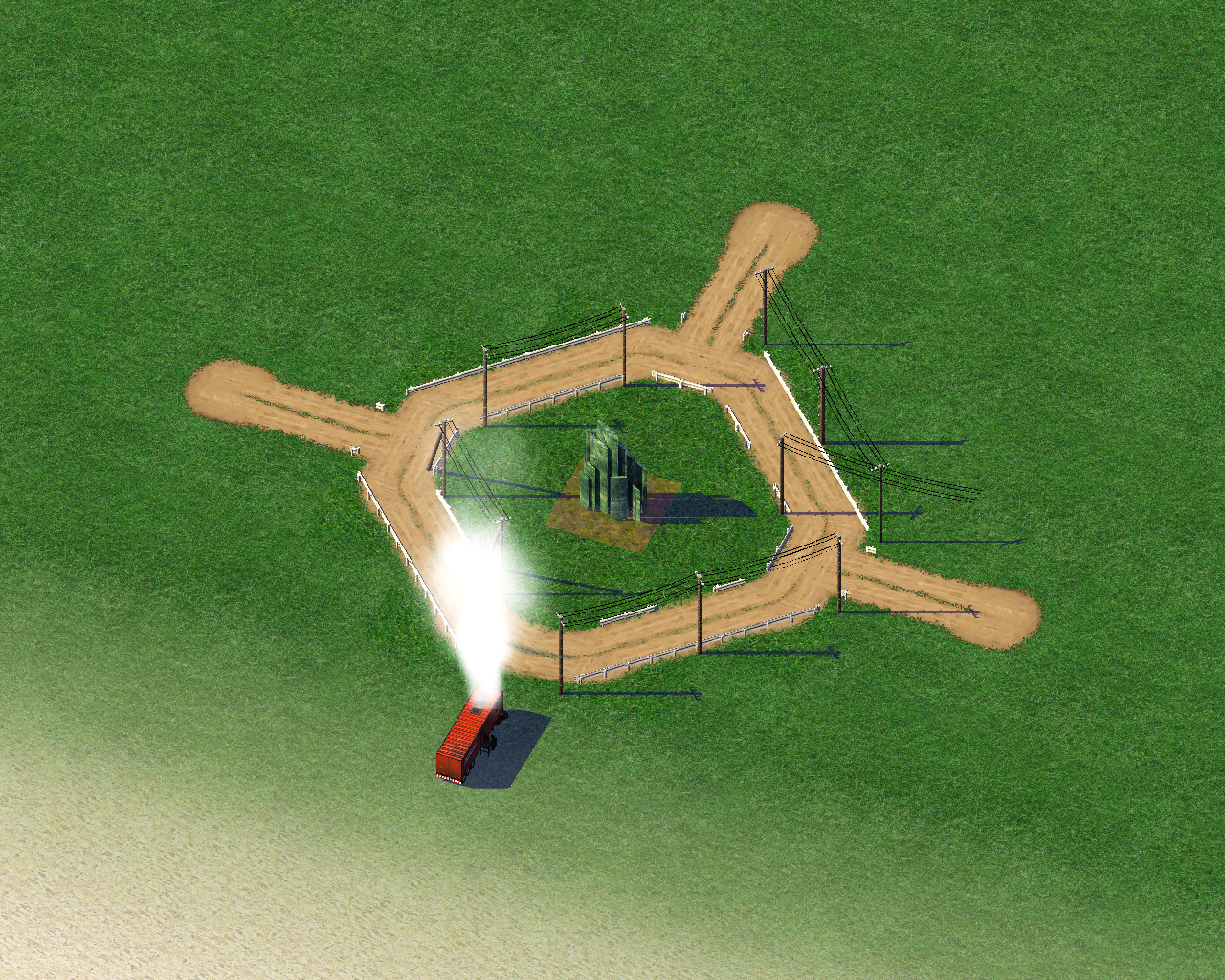 Also pictured: The power lines that would later power the currently nonexistent houses.
Sleeping on the ground got old really quick, so the first things to be built were enough basic shacks for everyone.
These shacks were not very comfortable, but they beat sleeping on the ground. This, along with promises of better housing when they had the resources for it, helped keep people's spirits up despite the poor living conditions.
In the weeks that followed, more shacks were built to accommodate for new settlers that arrived, along with a couple of farms to provide enough food for those who need food to survive.
And, since purifying enough seawater for everything is hard even with magic, a water tower was built, this would provide the growing settlement with enough water for years to come.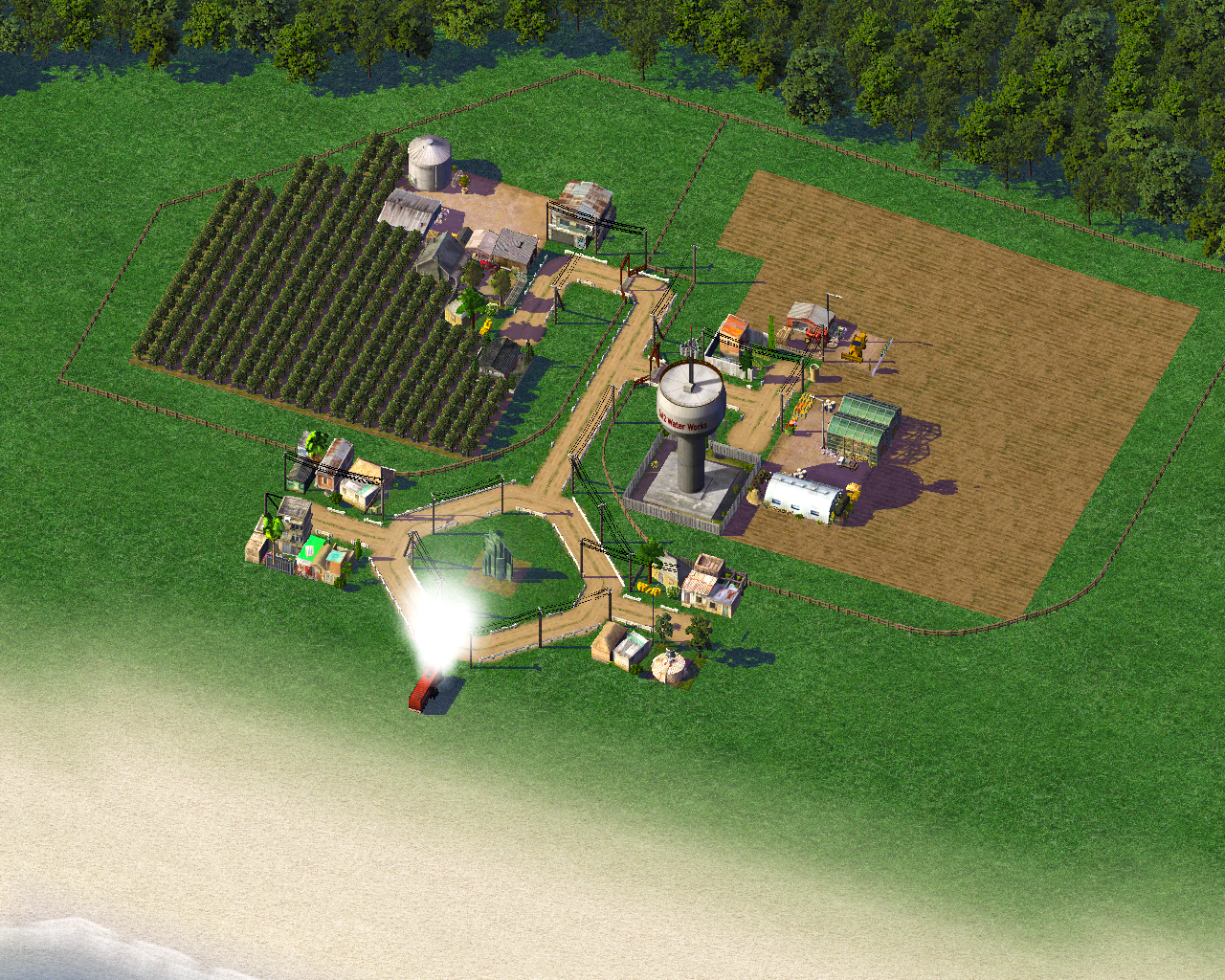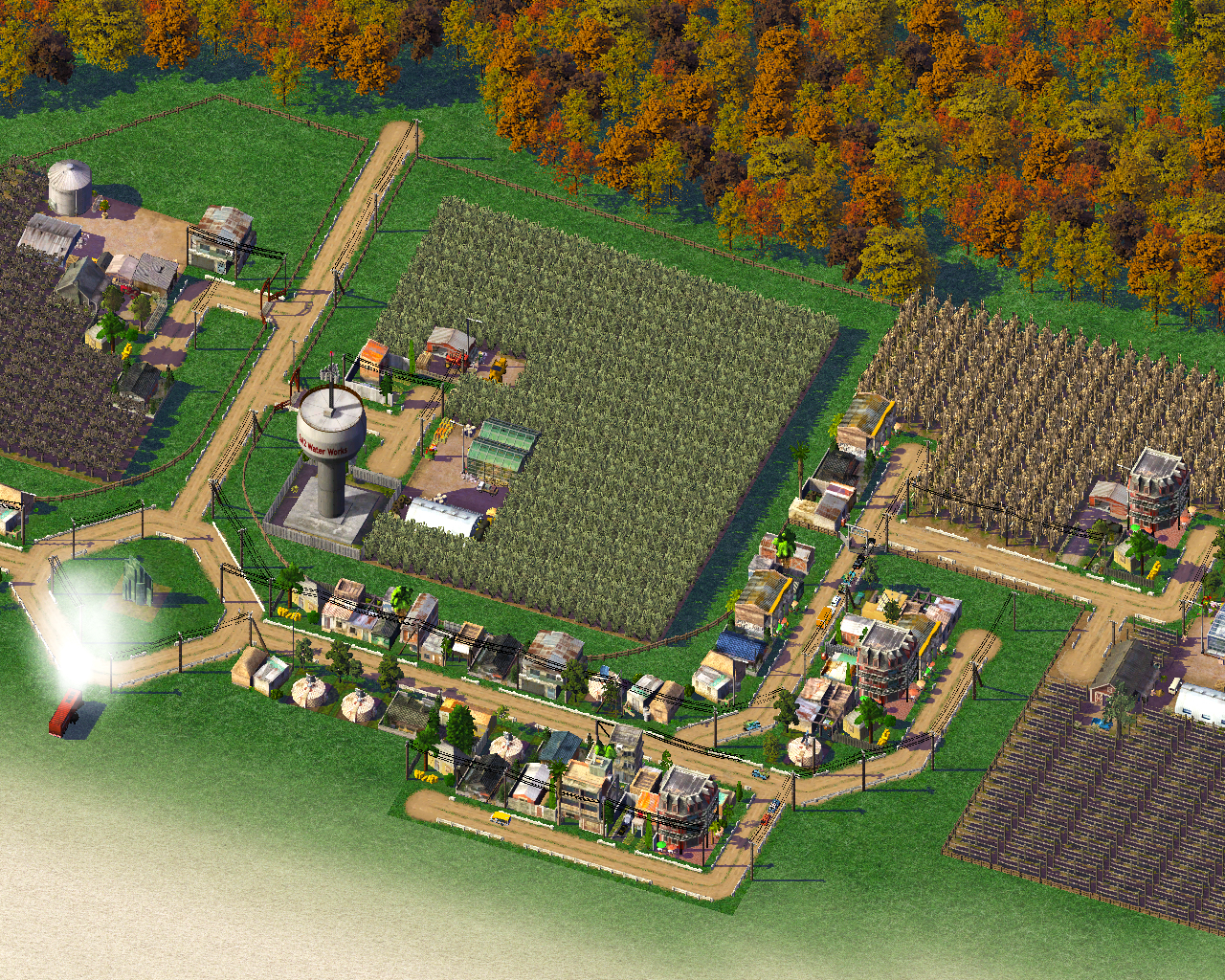 As time went by, more settlers found their way to the settlement via the beacon. How exactly this works is a secret only known to the mayor and those close to him, so we cannot disclose that here.
This expansion warranted the creation of more farm plots, as pictured above, and later, a rudimentary municipal government, the details of which will be expanded upon in a later entry.
This quarry was constructed, after the settlement achieved basic self-sufficiency, to provide resources and building materials the city needed.
It's not very remarkable, and there are no signs of it left, but some would argue that it's an important part of our city's history so we're including it anyway.
And that is all we will cover in this entry in the archives. The next entry will be published soon.