Big Box Power Center 2.0
Entry posted by beebs ·
50 Views
Welp.. iit's update time!! Albeit a mini one..
I've just gotten my plugins folder almost up to snuff.. just a few more things I've got to track down and we're in business once again! I'm not leaving y'all empty handed once again though... here's a small tidbit that shows one of the upcoming areas to be featured.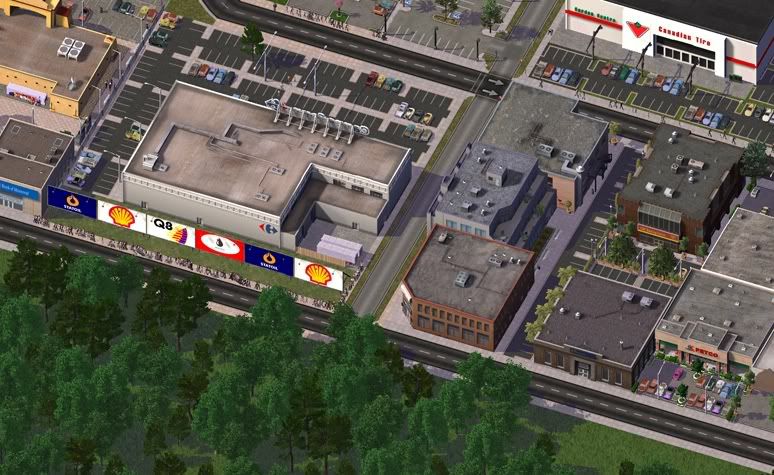 Whoo, relatively new commercial district in Capilano. And yes, oil companies bought out a half a block for the purpose of putting signs up. The crowd is faithfully there, however, protesting the outrageous prices for gas.
And.. er.. that's all, folks!